Application deadline
Apply by
March
15
to start

May 13
Credits and costs
120
Credits
$626/$671
per credit
Nationally Recognized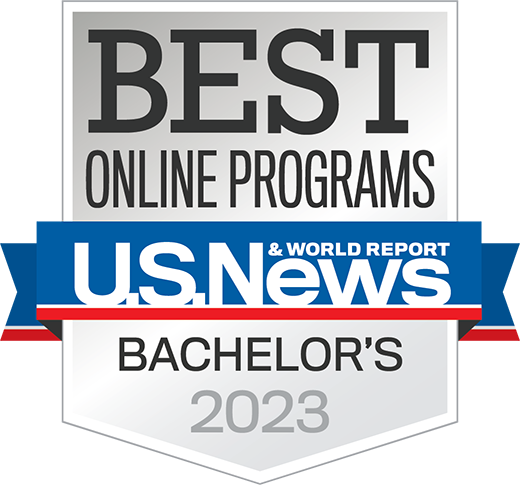 Our bachelor's degrees are highly ranked by U.S. News & World Report.
Get the resources you need to make informed decisions about your education. Request information on this program and other programs of interest by completing this form.
Ready to take the next step toward your Penn State bachelor's degree?
Career Opportunities for BSN Graduates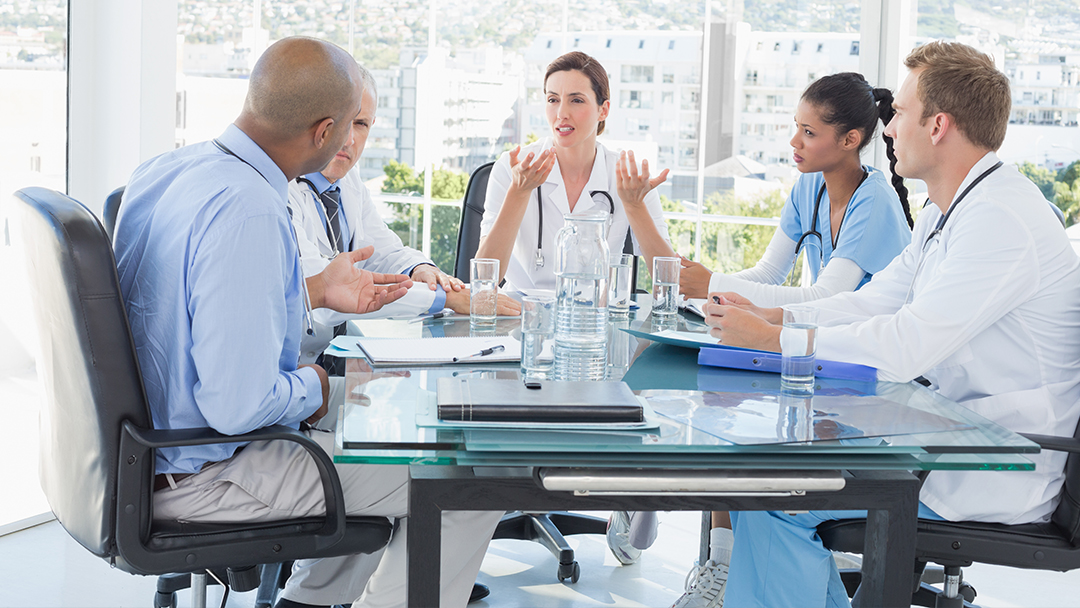 You can use the knowledge gained from this program and the support of Penn State career resources to pursue careers in a variety of fields, depending on your goals.
Accelerated Courses
With Penn State World Campus, you already have a great amount of flexibility as to where and when you complete your course work.
However, if you are looking for additional options in the amount of time it takes to complete your degree, accelerated RN to BSN course work could be for you. You will receive the same quality instruction in a format that is compressed into seven-week sessions, allowing you to complete some of your nursing courses more quickly.
For ultimate flexibility of your program completion, the accelerated nursing courses can be taken in conjunction with our standard semester-length courses. Choose whichever format is most convenient for you at a particular time — you won't have to quit your job or change your life to earn a high-quality undergraduate degree from Penn State's well-regarded Ross and Carol Nese College of Nursing.
Clinical Requirements
The clinical requirement involves working with an individual within a community to gain professional experience, and it can be completed within or outside of a health care system.
Faculty
Stephanie Barrett, RN, ONC

MSN, University of Hartford

BSN, University of Connecticut

Stephanie Barrett instructs students in NURS 440: Trauma/Critical Care. An experienced critical care and trauma nurse, she is also a nurse educator in a large academic medical center.

Patricia Conroy, RN

MSN, Bloomsburg University

Diploma in Nursing, Allentown Hospital School of Nursing

Patricia Conroy is a clinical nurse specialist with more than 11 years of experience in the pharmaceutical industry, along with extensive broad-based clinical nursing experience. In addition to her experience teaching nursing students who are candidates for the bachelor's degree, she has expertise in grassroots advocacy development and coalition-building, with a background in managed care, disease management, development and refining of clinical guidelines, and outcomes assessment. She also has extensive experience in program development. She has received national recognition for her work in osteoporosis and postmenopausal women's health education.

Elizabeth Cutezo, CNE

Elizabeth Cutezo, an assistant teaching professor in the Ross and Carol Nese College of Nursing at Penn State, has supervisory experience in nursing homes and work experience in the nursing areas of medical-surgical, intensive care, school nursing, and home health nursing. Her educational focus is on family and community, diversity, epidemiology, veteran care, disaster preparedness, and technology use in community settings and in simulation laboratories.

Michael Evans

M.S. in Ed., Capella University

MSN, Misericordia University

Dr. Michael Evans, assistant dean of undergraduate nursing education at Penn State campuses and associate teaching professor of nursing, teaches in the BSN, RN to BSN, and graduate-level programs (DNP). His research interests center around palliative and end-of-life care and improving the quality of life for persons living with chronic progressive illnesses.

Lisa Firestine, RN

BSN, University of Michigan

Lisa Firestine has been a nursing instructor with Penn State World Campus since 2008. Prior to joining World Campus, she taught in a traditional classroom at Penn State University Park, as well as at Purdue University. She has taught courses in medical-surgical nursing, health assessment, nursing ethics, informatics, nursing research, and leadership. She has also developed several electives in such areas as medical-surgical nursing, critical care nursing, and health assessment. Her thesis focused on the relationship between perceived threat, coping, and coping effectiveness of individuals with coronary artery disease. She has also published in the area of psychosocial issues in cardiac patients.

Abby Hackenberger, RN

MSN, Nursing Education, Penn State

Abby Hackenberger has been a certified critical care RN for more than a decade, and this is where her passion lies.  She has taught clinically and in the hospital setting, all in critical care for the past several years.

M. Ellen Hollars

M. Ellen Hollars provides instruction for Penn State World Campus nursing management certificate courses and independent study courses, teaches part-time as a clinical instructor for undergraduate nursing students, and serves as the COO of VNA Health System. Her research and practice interests include community health, home health and hospice, person-centered care, care collaboration, geriatric outcomes, and models of care delivery for home health. She has served community organizations in both a leadership and volunteer capacity, and she is passionate about teaching and helping new RNs and RNs pursuing their BSN degrees to be the best nurses that they can possibly be.

Suzanne Kuhn, RN, CNE

MSN, Indiana University of Pennsylvania

BSN, St. Francis University

Dr. Suzanne Kuhn is the campus coordinator for nursing programs at Penn State Altoona. She has been a nurse educator for more than 25 years in a variety of areas, including pediatrics, medical-surgical nursing, fundamentals, professional role development, dying and death, and ethics. Her research interests include end-of life-issues, bereavement following the death of a child, health promotion and education, and companion animals.

Delores McCreary

Dr. Delores McCreary is an associate teaching professor of nursing who has taught a wide array of nursing classes. Community health and leadership are her primary areas of expertise.

Nickolaus Miehl

Ph.D., Nursing and Health Innovation, Arizona State University

Post-MSN Certificate, Nursing Education, Clarion University

MSN, Forensic Nursing, Duquesne University

BSN, Nursing, Gannon University

Dr. Nickolaus Miehl teaches in the forensic nursing certificate program. His research interests include clinical leadership and innovation in complex health care delivery systems.

Melissa Miner, RN, CNE

DNP, Waynesburg University

Dr. Melissa Miner has taught nursing to students in the diploma, associate degree, RN to BSN, and BSN programs for nearly three decades. Her background in teaching and research primarily focuses on adult medical-surgical disorders. Dr. Miner also has teaching and research interests in evidence-based practice as it relates to research, health assessment, and community settings (i.e., hospice). She is interested in reading about new topics, such as genomics and transitional care as it relates to nursing practice.

Mary Alyce Nelson

MSN, Bloomsburg University

Dr. Mary Alyce Nelson is the coordinator of the Penn State World Campus RN to BSN program and an assistant professor/undergraduate nursing coordinator at Penn State University Park. She has held various administrative roles in inpatient, outpatient, and educational settings, and her areas of expertise are mental health and health care leadership. Her research area of interest is alternative models of mental health treatment in rural outpatient clinics.

Janet Ritenour, RN

MSN, West Virginia University

Janet Ritenour has focused on primary maternity nursing, and she is a certified hypnotherapist and aromatherapy practitioner. Her areas of expertise are women's health, alternative health, research, dying and death, and forensic nursing.

Joyce Taylor

Ph.D., Education, Specialization Nursing Education, Capella University

MSN, Nursing Education, Indiana Wesleyan University

Dr. Joyce Taylor is an associate teaching professor in nursing. Her teaching and research involve academic progression in nursing education. She has more than 30 years of combined clinical and teaching experience in nursing, working in various health care institutions, with a primary focus in critical-care and trauma. Dr. Taylor teaches across the nursing curriculum in both online and face-to-face courses. She is involved in the RN to BSN program.

Brenda Terry-Manchester

MSN, Misericordia University

Brenda Terry-Manchester's research interests include qualitative analysis and holistic perspectives of nurses. Her teaching experience includes a broad range of leadership/management topics as well as management of patients with complex/critical care needs.

Rebecca D. Toothaker

Ph.D., Philosophy of Nursing, University of Phoenix

MSN, Nursing Education, University of Phoenix

Diploma, Nursing, Reading Hospital School of Nursing

Dr. Rebecca D. Toothaker, adjunct faculty member of nursing, focuses her research on generational learners and success nursing education completion rates. She teaches courses in nursing, health assessment, and nursing research.

Beth Ann White, DNP, CRNP-BC, RN

M.S. and Adult Nurse Practitioner, Penn State

B.S., Nursing, Penn State

RN, Diploma, Geisinger School of Nursing

Dr. Beth Ann White is the coordinator for the FNP program and is an associate teaching professor in the College of Nursing. She has worked as a case manager, disease manager, and regional manager for the Medical Home project, along with her continued practice as an adult nurse practitioner. Her research interest includes improved oral care in long-term care.
Ready to take the next step toward your Penn State bachelor's degree?