Application deadline
Apply by
March
15
to start

May 13
Credits and costs
60
Credits
$626/$671
per credit
Get the resources you need to make informed decisions about your education. Request information on this program and other programs of interest by completing this form.
Ready to take the next step toward your Penn State associate degree?
Start or Advance Your Career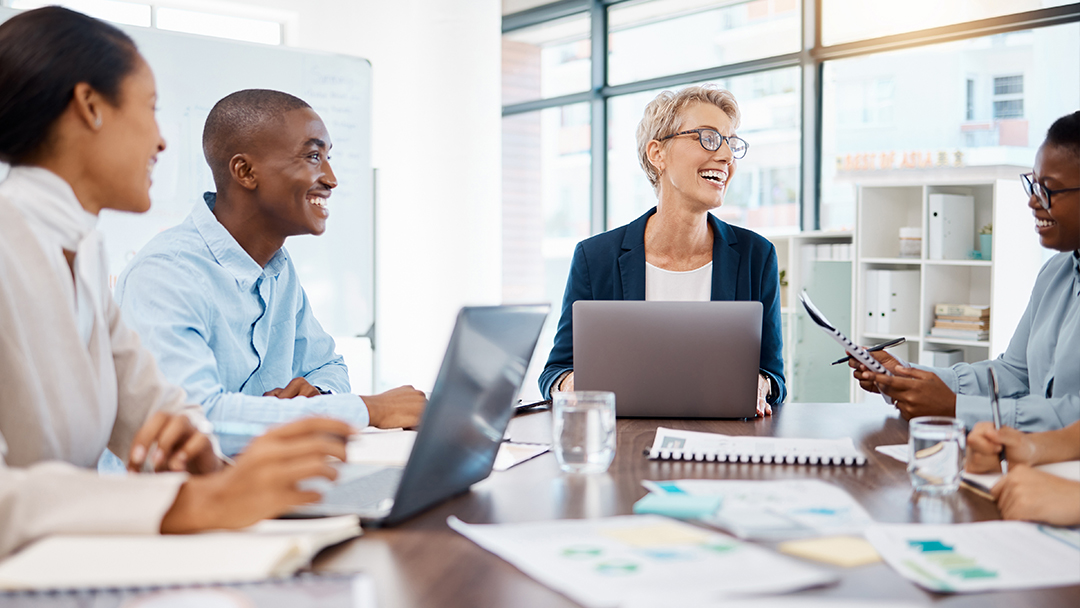 You can use the knowledge gained from this program and the support of Penn State career resources to pursue careers in a variety of fields, depending on your goals.
Earn a Valuable Credential along the Way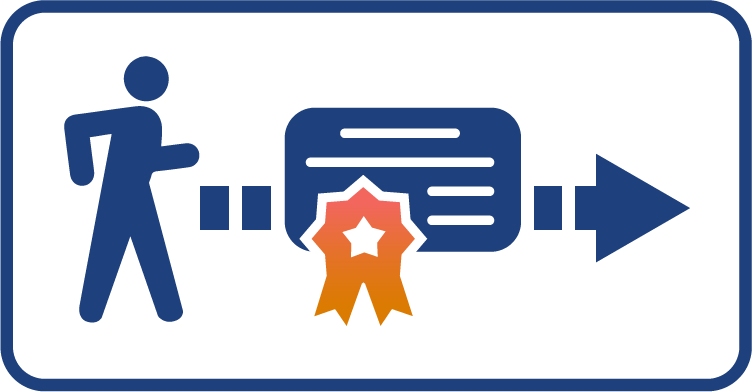 Show mastery of specific subjects before your degree is complete. Thanks to shared courses across programs, students can often earn a certificate along with their degree in less time than if they earned them separately.
A Head Start toward a Bachelor's Degree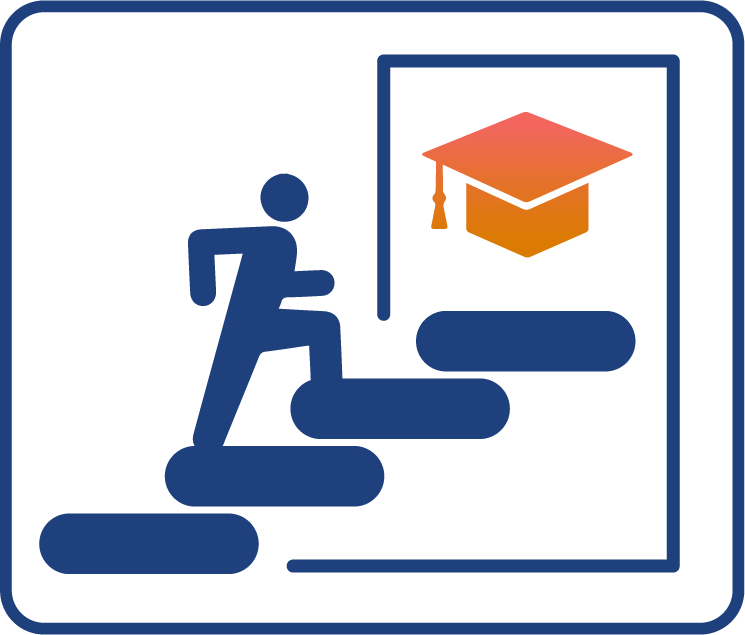 Not only can this program help create opportunities in your career, it can also give you a solid head start toward a full bachelor's degree.
Contact Us
To learn more about the Associate in Science in Labor and Human Resources, offered in partnership with the Penn State School of Labor and Employment Relations, please contact:  
World Campus Admissions Counselors
Phone: 814-863-5386
Email: [email protected]
School Director
Elaine Farndale
Director, School of Labor and Employment Relations
Ph.D., Cranfield University of Management, United Kingdom

M.A., Personnel Management, Kingston University, United Kingdom

B.A., French and Modern Dutch Studies, University of Hull, United Kingdom
Dr. Elaine Farndale ​is director of the School of Labor and Employment Relations and a professor of human resource management. Dr. Farndale's areas of specialization and research include international and comparative human resource management (HRM); the power, professionalism, and roles of the HR department; HRM and firm performance; change management and HRM; eHRM and new HR delivery mechanisms; and HRM and employee engagement. She has presented numerous papers at international conferences and has published articles and chapters in both the practitioner and academic press. Dr. Farndale has also worked as an HR specialist for several years.
Lead Faculty
Brian Redmond
Ph.D., I/O Psychology, Graduate Center, City University of New York

M.A., I/O Psychology, New York University

B.A., Psychology, Castleton State University
Dr. Brian Redmond is a teaching professor and the lead faculty for labor and human resources and organizational leadership. He worked in several organizations (manufacturing, financial, education, management, and service) before deciding that education was his true calling. He still performs organizational consulting, specifically in the realms of leadership, organizational behavior, and online education. Dr. Redmond teaches and authors courses in leadership that span the undergraduate, graduate, and professional levels. He has been teaching online since 2004. He has published and presented research and applied solutions regarding online education since 2003.
Faculty
Akram Al Ariss

Ph.D., Norwich Business School, University of East Anglia

B.S., Engineering, Lebanese American University

Dr. Akram Al Ariss lectures at Champagne School of Management, ESC Troyes in France. His research focuses on international human resource management (IHRM). He has written several book chapters, book reviews, and journal articles — in English, French, and Arabic — on interdisciplinary issues related to IHRM, including articles in British Journal of Management; Thunderbird International Business Review; Career Development International; Work, Employment and Society; and Personnel Review.

Sarah Andzulis

M.S., Human Resource Development, Villanova University

B.S., Labor and Industrial Relations, Penn State

Sarah currently serves as the assistant vice president, human resources for TMNA Services (TMNAS). She joined TMNAS in 2012 as HR manager/HR business partner before being promoted to director in 2013 and AVP in 2017. In her current role, she has responsibility for overseeing and directing the implementation of human capital initiatives in alignment with business strategy. She serves as a trusted advisor to the company's executive management, assists with global initiatives in partnership with Tokio Marine Global Talent Management Group, and leads TMNAS' human resources business partner and talent acquisition teams. Prior to joining TMNAS, she spent nine years in regional HR and corporate associate relations roles at Nationwide Insurance. She began her career in HR at Dana Corporation in 1999. She also possesses numerous certifications, including Senior Professional in Human Resources (SPHR), Senior Certified Professional (SHRM-SCP), Global Professional in Human Resources (GPHR), Compensation Management Specialist (CMS), Certified Employee Benefit Specialist (CEBS), Certified 401(k) fiduciary (C(k)PF), Certified Compensation Analyst (CCA), and Associate Fellow, Talent Management through TMI/Wharton. 

Matthew Barkley

MPS, Human Resources and Employment Relations, Penn State

B.A., Psychology, California State University

Mathew Barkley is the human resources director for the Pepsi Beverages Company Southwest area of Arizona, New Mexico, and west Texas. He is responsible for developing the strategic people agenda for approximately 1,700 sales, manufacturing, and supply chain employees. His diverse background includes more than 11 years of experience in human resources and another 8 years of sales leadership and operational roles in the consumer electronics, telecommunications, and health care fields.

Valerie Braman

M.S., Educational Administration, Gwynedd Mercy University

B.A., Literature, Brown University

Valerie Braman is a lecturer in labor and employment relations courses and a labor educator. Previously, she was employed by the American Federation of Teachers as a staff representative and affiliate organizer. She also served as an instructional reform facilitator and bilingual English teacher at Kensington High School for the Creative and Performing Arts in Philadelphia.

Kathleen Conlan

M.A., Labor Studies, University of the District of Columbia

B.A., Economics, Georgetown University

Kathleen Conlan has worked in the labor movement all her adult life. She started in the research department of the Service Employees International Union, and she retired as the education director for the Laborers' International Union of North America in 2012, where she was responsible for developing classes for the union's leadership. She continues to serve on the faculty of the Building Trades Academy of North America's Building Trades Unions. She also teaches in the construction management degree program at Rowan University. She taught online and residential classes at the National Labor College from 2000 to 2014.

Renata Dash

J.D., DePaul University College of Law

B.A., Political Science, DePaul University

Renata Dash is an attorney who specializes in labor and employment law. She first practiced labor and employment law for the private sector at a nationally recognized law firm in Milwaukee, Wisconsin, later moving to a position as the associate general counsel in-house at an international labor organization. She holds licenses in Wisconsin, Illinois, and Tennessee, and before the U.S. Court of Appeals in the Sixth and Seventh Circuits.

Michael Eggert

J.D., Duquesne University School of Law

B.A., Labor and Employment Relations, Penn State

B.A., Sociology, Penn State

Michael Eggert began his career as a field examiner for the Pittsburgh Regional Office of the National Labor Relations Board. Subsequently, he was a private attorney in employment and labor law for nearly 11 years, representing a variety of clients that included employers, individual employees, and several union locals. Between 1998 and 2009, he held positions as the director of human resources for the cities of Altoona, Pennsylvania, and Port Orange, Florida, and for The Arc of Centre County, Inc., Pennsylvania.

Nicholas J. Enoch

J.D., University of Dayton

MBA, University of Dayton

B.A., Labor Studies, Penn State

Nicholas J. Enoch is a partner with the Phoenix/Denver/El Paso law firm of Lubin & Enoch, P.C., which focuses on the representation of labor unions throughout the Southwest. He routinely appears before arbitrators as well as all courts and administrative agencies in matters arising under traditional (e.g., National Labor Relations Act, Railway Labor Act, Labor-Management Reporting and Disclosure Act) and non-traditional labor and employment law.

Kathleen M. Evans

MLS, Library Science, Kutztown University

B.A., English, Bloomsburg University

Kathleen Evans is a 15-year-veteran of the Pennsylvania State Education Association, where she gained experience as a field representative in negotiating contracts, grievance processing and arbitration, training members in advocacy, expert witness testimony in fact findings, and dealing with various employment issues for teachers and school support personnel. She has also been a classroom teacher, librarian, and local union president.

Lu-Ann Glaser

MPS, Organization Development and Change, Penn State

B.S., Organizational Leadership, Penn State

Lu-Ann Glaser has more than three decades of labor and employment relations experience specializing in negotiations, facilitation, mediation, labor-management relationship-building, and alternative dispute resolution. With experience on all three "sides" of the table, her background experience crosses union, management, and neutral roles. Currently, she is the director of labor relations for a large, public-traded and regulated utility company. She has also held positions with the Federal Mediation and Conciliation Service (FMCS) and as a labor leader with the American Postal Workers Union, AFL-CIO.

Tara Habasevich-Brooks

Ph.D., Sociology, Penn State

M.S., Industrial Relations and Human Resources, Penn State

B.S., Labor Studies, Penn State

Dr. Tara Habasevich-Brooks' research interests include work and family, and women's employment and childcare. Previously, she worked for several years as an HR manager. In addition to teaching, she works as a research consultant for various clients and as a financial caseworker.

Julie Hartley

M.S., Applied I/O, Colorado State University

B.S., Labor and Industrial Relations, Penn State

Julie Hartley has served in a variety of human resource management roles for more than 20 years. She is the director of human resources at Foxdale Village, Inc., a continuing care retirement community in State College, Pennsylvania. Prior to that position, she was human resources manager at the Centre Area Transportation Association in State College. She has achieved both SPHR and SHRM-SCP certifications.

Roz Jaffer

Ph.D., Michigan State University

M.A., Human Resources and Labor Relations, Michigan State University

B.A., School of Hospitality Business, Michigan State University

Dr. Roz Jaffer is a professor of management, human resources, diversity, and leadership. She is a consultant for both public and private businesses, and she has provided a wide range of professional development seminars and training programs. Dr. Jaffer has served as an academic department chair at various higher education institutions. She has also held several other positions in the areas of diversity and inclusion, affirmative action, human resource management, housing, and Title IX.

Jill Jensen

Ph.D., U.S. History, University of California, Santa Barbara

Dr. Jill Jensen serves as an instructor with the School of Labor Studies and Employment Relations and as a visiting assistant professor at the University of Redlands, California. She has focused on the study of comparative labor law and social policy, human rights, and global labor markets and trade. Her academic work analyzes the history of the International Labour Organization and its attempts to formulate and monitor international labor standards in the global economy.

Mark Linsenbigler

M.S., Industrial Health and Safety, Penn State

B.S., Safety Sciences, Indiana University of Pennsylvania

Mark Linsenbigler is employed as the occupational health and safety manager at Penn State. His background includes occupational safety and health experience in a variety of industries, including light and heavy manufacturing, construction, and municipal environments. He is also recognized as a certified safety professional by the Board of Certified Safety Professionals.

Allison Maurer

Ph.D., I/O Psychology, Saint Louis University

M.S., I/O Psychology, Saint Louis University

B.S., Business Administration, Fontbonne University

Dr. Allison Maurer has extensive experience in both the science and practice of management in the government (e.g., United States Secret Service and Department of Justice) and other business areas (e.g., Panera Bread, March of Dimes, and Badges for Vets). Her current research interests fall broadly into two categories: personnel selection and managerial decision-making. She has also taught a range of management courses at more than seven higher education institutions, including Penn State.

Tunde Ogidan

Doctor of Management, Organizational Leadership, University of Phoenix

MBA, Houston Baptist University

B.S., Electrical/Electronics Engineering, Ondo State University, Nigeria

Dr. Tunde Ogidan is a proven HR leader with extensive experience across multiple HR disciplines. He has held a number of senior positions in the field of human resources and has been responsible for providing strategic HR leadership and executing HR, market-level, and enterprise-wide initiatives. He is certified as a Senior Professional in Human Resources (SPHR). Dr. Ogidan has about 15 years of human resource experience that includes organizational development, human resource technologies, compensation and benefits, performance management, strategic talent development, workforce planning, recruiting, change management, training and development, succession management, competency identification and development, and career development and progression.

Fantasy Sharrett

MBA, McKendree University

B.S., Human Resources, Saint Mary-of-the-Woods College

Fantasy Sharrett is a SHRM–certified senior HR business partner with more than 15 years of proven experience in overseeing full-cycle HR responsibilities, including strategic alignment of talent management and business KPIs to achieve key deliverables for financial success. In her professional capacity, she is responsible for leading key HR functions through planning, implementing, and evaluating HR policies, programs, and practices. She is responsible for professionally engaging leaders and managers to solve complex employment law, workers' compensation, and FMLA/ADA cases, as well as terminations and sensitive employee investigations.

Timothy Shick

Ph.D., Administrative and Leadership Studies

M.A., Industrial and Labor Relations, Indiana University of Pennsylvania

B.S., Human Resource Management, Indiana University of Pennsylvania

Dr. Timothy Shick has been in the field of human resources for more than 16 years, working in health care, service, and manufacturing settings. He has experience in the private and public sectors, as well. Dr. Shick is a part-time consultant and a lecturer, and he has been a part-time faculty member at Penn State for many years. His major areas of interest are staffing, training, labor and employee relations, and policy.

Kristoffer Smemo

Ph.D., History, University of California, Santa Barbara

M.A., History, University of Massachusetts, Amherst

M.A., Political Science, University of Massachusetts, Amherst

B.A., History and Political Science, Hamline University

Dr. Kristoffer Smemo has published and presented widely on issues related to labor history. His writings have appeared in Labor: Studies in Working Class History, The Journal of American History, New Labor Forum, and Critical Historical Studies. His most recent submission, Making Republicans Liberal: Social Struggle and the Politics of Compromise in Twentieth Century America, is forthcoming with the University of Pennsylvania Press.

Leslee Spiess

Ph.D., Business and Management, Newcastle University, Australia

MBA, Newcastle University, Australia

Dr. Leslee Spiess completed her Ph.D. in the School of Business and Management at the University of Newcastle, Australia. Her research interests include the structures and processes surrounding labor regulation, management strategy, and employee representation. Leslee has taught comparative employment relations for many years.

Maja Vidović

Post Doc, School of Labor and Employment Relations, Penn State

Ph.D., Faculty of Economics and Business, University of Zagreb, Croatia

M.S., Faculty of Economics and Business, University of Zagreb, Croatia

B.S., Faculty of Economics and Business, University of Zagreb, Croatia

Dr. Maja (read as Maya) Vidović is a professor, researcher, and enthusiast in the field of human resource management, with a specific focus on international HRM. She is a professor at RIT Croatia, in Zagreb, Croatia, and an adjunct faculty for the School of Labor and Employment Relations. Maja lived in State College on two separate occasions, adding up to two and a half years, both times while working for the School of Labor and Employment Relations, which made her a strong supporter of the school and the program. Maja is a passionate teacher, as recognized through receiving an Excellence in Teaching award from RIT Croatia, and the Kelley-Willits award for outstanding contribution to online programs at Penn State. She is the author of several book chapters and many scientific papers, predominantly focusing on human resource management.

Michael Wasser

M.S., Human Resources and Employment Relations, Penn State

B.S., Labor Studies and Employment Relations, Penn State

Michael Wasser is the assistant to the president/legislative director for the Department for Professional Employees, AFL-CIO. DPE is a coalition of 24 national unions representing more than four million professionals in a range of occupations and industries. Prior to DPE, Michael was a senior policy analyst for Jobs With Justice, and he served on the labor relations staff for General Motors at one of its assembly plants.

Justin Zartman

J.D., Texas Wesleyan University School of Law

B.A., Labor and Industrial Relations, Penn State

B.A., Political Science, Penn State

Justin Zartman works for the Connecticut Education Association (CEA) negotiating teachers' contracts and representing teachers at arbitration and state labor board hearings. Prior to joining CEA, he worked for the National Labor Relations Board in their Fort Worth, Texas, office. Zartman is also an elected board member of the National Staff Organization (NSO), the world's largest union of union staff. Zartman represents union members across the country in mediations, arbitrations, and contract disputes through his advocacy work with NSO. In 2019, Zartman was nominated to serve on the Connecticut Paid Leave Authority Board of Directors as the attorney advocating for the rights, benefits, and opportunities of employees.
Ready to take the next step toward your Penn State associate degree?