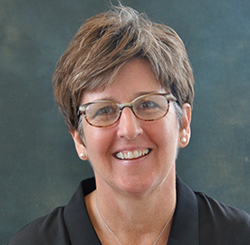 Janet Duck, Faculty Director
Ph.D., Workforce Development, Penn State
MBA, Lebanon Valley College
B.S., Business Administration, Slippery Rock University
Dr. Janet Duck, assistant professor in management, is faculty director for the online MBA and has extensive teaching experience in online graduate environments. She teaches courses in organizational change management, leadership communication, organizational development and intervention, and facilitation of groups and teams. Dr. Duck has received the Outstanding Faculty award for the iMBA. She has more than 15 years of industry experience in organizational change and development in both domestic and international markets. Dr. Duck's work in online teaching has been highlighted in the New York Times and Delta Sky Magazine.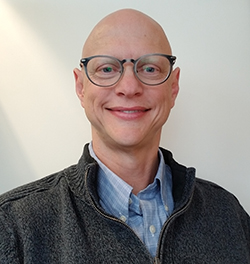 Glen Kreiner, Faculty Chair
Ph.D., Business Administration, Arizona State University
M.S., Organizational Behavior, Brigham Young University
B.A., Communications, Brigham Young University
Dr. Glen Kreiner serves on several editorial boards, and he has published his research in the Academy of Management Review, the Journal of Organizational Behavior, the Academy of Management Journal, Organization Science, Organizational Behavior and Human Decision Processes, Family Business Review, Human Relations, Entrepreneurship Theory and Practice, and Human Resource Management Review.
Program Faculty
Nihal Bayraktar
Ph.D., Economics, University of Maryland, College Park
B.A., Economics, Bogazici University, Turkey
Dr. Nihal Bayraktar is an associate professor of economics at Penn State Harrisburg. Her basic research interest is on development economics, public finance, and microeconomic foundations of macroeconomics. She works on problems related to public spending, taxes, inflation, growth, poverty, gender gap, banking sector, and financial markets in developing countries. Her teaching interests include microeconomic analyses, macroeconomic analyses, money and banking, business statistics, international financial markets, public finance, and managerial economics.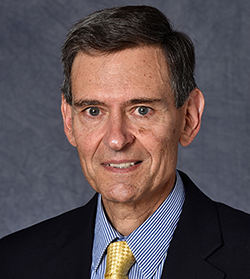 John Cameron
J.D.,  Widener University School of Law
LLM, Corporation Law, New York University School of Law
MBA, Temple University
B.A., University of Pittsburgh
John C. Cameron, associate professor of management and organization, held corporate positions in health care administration and corporate law. He is admitted to practice law in Pennsylvania, Maryland, and New Jersey. Currently he serves as the co-chair of the Pennsylvania Bar Association Health Care Law Committee. Mr. Cameron teaches courses in leadership development, business ethics, bioscience management and negotiations. His research interests are in the areas of corporate governance, bioethics, leadership, and regulatory compliance.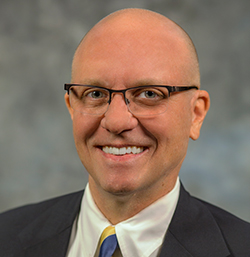 Shawn Clark
Ph.D., Business Administration, Penn State 
Master of Organizational Behavior, Brigham Young University 
B.S., Brigham Young University 
Dr. Shawn Clark is director of the Farrell Center for Corporate Innovation and Entrepreneurship, and clinical professor of innovation, and entrepreneurship in the Smeal College of Business. He teaches courses in corporate innovation, entrepreneurship, business planning, strategic management, enterprise modeling, project management, and business transformation consulting. His current research focuses on business architecture modeling, corporate innovation, global prescience, enterprise transparency, and the strategic alignment of business and information technology.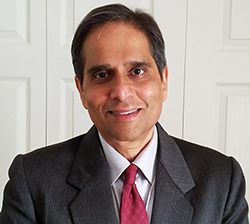 Ashutosh Deshmukh
Ph.D., Accounting, University of Memphis
MBA, Finance, University of Alabama
DCM, Computer Programming, University of Mumbai
B.S., Chemistry, University of Mumbai
Professional Certifications: CPA, ACA, CFE, CMA, CISE
Dr. Ashutosh Deshmukh is a professor of accounting and management information systems at Penn State Behrend. He holds certification in public accounting, information systems auditing, management accounting, and fraud examination, and has served as an expert witness in the U.S. House of Representatives, estimating the potential for fraud, waste, and abuse of grant money awarded over a five-year period by the U.S. Environmental Protection Agency. He is the associate editor of the Journal of Accounting, Auditing, and Performance Evaluation, and author of the book Digital Accounting: The Effects of the Internet and Enterprise Resource Planning on Accounting.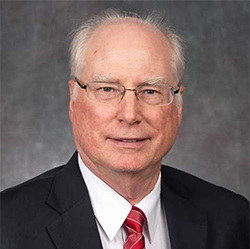 Jim Fairbank
Ph.D., Management and Organization, Penn State
M.S., Systems Management, University of Southern California  
B.S., United States Naval Academy
Dr. Jim Fairbank is an associate professor of management in the Black School of Business at Penn State Erie, The Behrend College. He teaches graduate and undergraduate courses in strategic management, corporate innovation strategies, and organizational management. His research focuses on the use of information technology for competitive advantage, and how organizations can become more effective and efficient at innovating.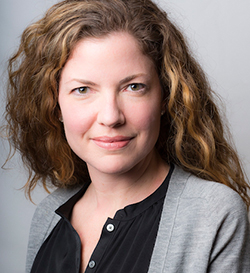 Chelsea Hammond
Ph.D., Communication Science, University of Connecticut
M.L.S., Southern Connecticut State University
B.A., English, Philosophy (Double Major), University of Connecticut
Dr. Chelsea Hammond is a clinical assistant professor of marketing, and program director of the online Marketing Analytics Certificate. Prior to joining the Penn State Smeal College of Business, she spent more than a decade in the market research and marketing analytics industry, where she helped the world's most iconic and well-known brands leverage data to drive business success.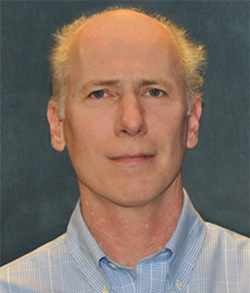 David Morand
Ph.D., Organizational Behavior, Cornell University
M.A., Industrial and Labor Relations, Indiana University of Pennsylvania,
B.A., Humanism and Cultural Change, University of Wisconsin
Dr. David Morand is a professor of management at Penn State Harrisburg. He teaches courses in organizational behavior, human resource management, and labor relations. His research interests include power and influence in organizational interaction, formal/informal social environments in organizations, cross-cultural communication, and labor law. His research has been cited prominently in the media, including such business media as the Wall Street Journal, Investor's Business Daily, New York Times, Times of London, Chicago Tribune, Business Week Magazine, and Psychology Today.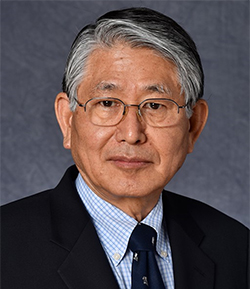 Simon J. Pak
Ph.D., Economics, University of California, Berkeley
M.S., Economics, George Washington University
M.S., Physics, University of North Carolina, Chapel Hill
B.S., Physics, Seoul National University, Seoul, Korea
Dr. Simon Pak is an associate professor of finance. He teaches corporate finance, financial modeling and corporate valuation, and financial derivatives. His current research includes international trade price analysis, transfer pricing, and capital movements through over- and-under-invoicing in international trade. An internationally recognized authority in trade mispricing, he is frequently invited to speak in Africa, Central and South America, Europe, and the World Customs Organization.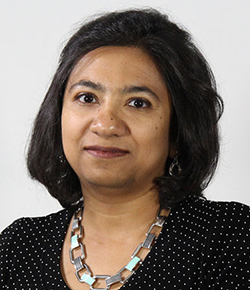 Sagnika Sen
Ph.D., Arizona State University
Dr. Sagnika Sen is an associate professor of information systems at Penn State Great Valley. Her research focuses on process performance, metrics, and incentive design in organizations. She has published in top academic journals in the field of information systems, such as Information Systems Research and Journal of Management Information Systems. Dr. Sen teaches courses in management information systems, business process management, and business statistics.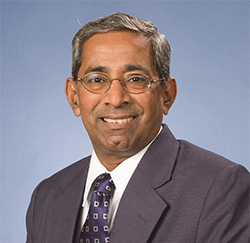 Ray Venkataraman
Ph.D., Management Science, Illinois Institute of Technology
Dr. Ray Venkataraman is a professor of project and supply chain management at Penn State Behrend.  He has published in many top-tier journals in his field, including POMS Journal, International Journal of Production Research, and Omega. He has also published books titled Cost and Value Management in Projects, Decision Making in Project Management, and a textbook titled Operations Management: Managing Global Supply Chains. He has served on the editorial review boards of IEEE Transactions of Engineering Management Journal and POMS Journal.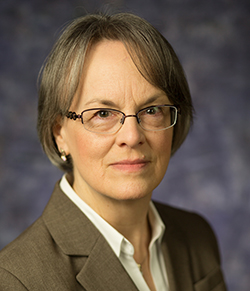 Barbara Yener
Ph.D., Consumer Sciences and Retailing, Purdue   
M.S., Business (Accounting), Penn State   
M.S., Textiles, Cornell University  
B.S., Education, SUNY Oneonta 
Dr. Barbara Yener is the director of the Graduate Certificate in Corporate Accounting Foundations and instructor of accounting in the Smeal College of Business. She is a licensed CPA with several years of experience in public accounting, where she provided assurance and tax services and presented seminars in financial and cost accounting topics to corporate managers. Prior to teaching at Penn State, Dr. Yener taught a variety of retailing and accounting courses at Purdue University, Utah State University, Bucknell University, and Juniata College.