Application deadline
Apply by
April
15
to start

May 13
Credits and costs
9
Credits
$1,017
per credit
Get the resources you need to make informed decisions about your education. Request information on this program and other programs of interest by completing this form.
Ready to take the next step toward your Penn State graduate certificate?
Start or Advance Your Career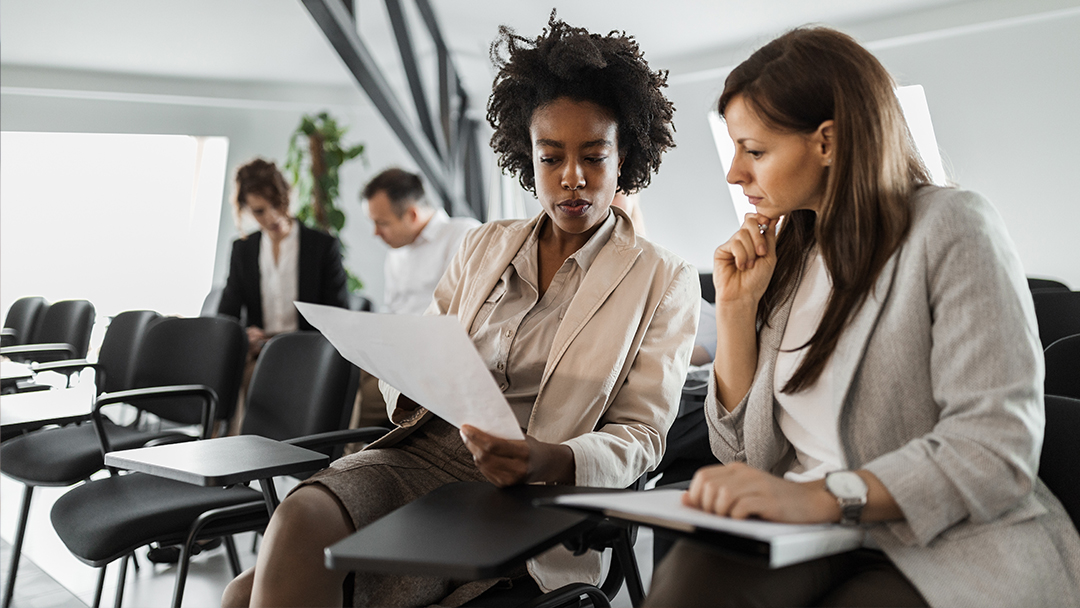 You can use the knowledge gained from this program and the support of Penn State career resources to pursue careers in a variety of fields, depending on your goals.
A Head Start toward a Master's Degree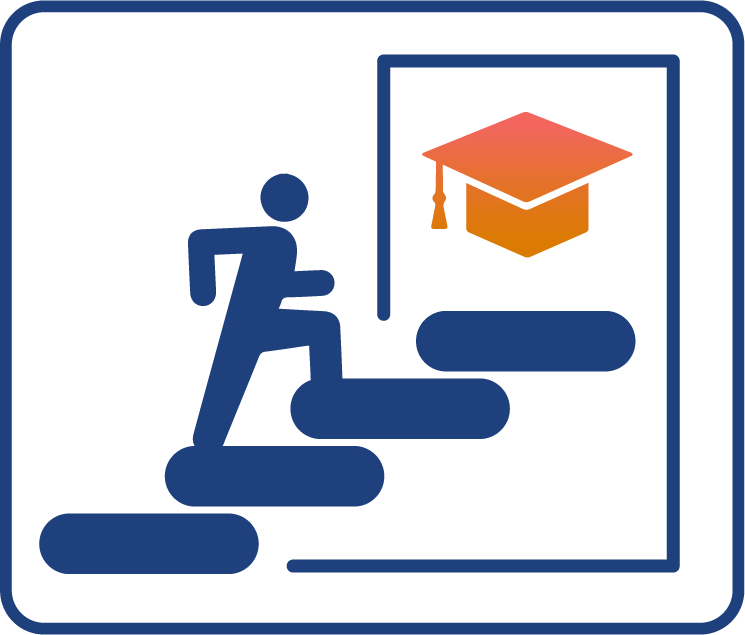 The Graduate Certificate in Management Consulting is part of our innovative integrated portfolio of online graduate programs. Not only can this program help create opportunities in your career, it can also give you a solid head start toward a full master's degree.
Contact Us
To learn more about the Graduate Certificate in Management Consulting, or for questions regarding the program curriculum or your application status, contact:
Penn State Smeal College of Business
Professional Graduate Programs Office
814-865-5290
[email protected]
For general questions about Penn State World Campus or how to apply, please contact:
World Campus Admissions Counselors
814-863-5386
[email protected]
Penn State Smeal Advantage
More options, greater flexibility and a commitment to lifelong learning
The desire for knowledge and professional growth spans a lifetime. That is why the Penn State Smeal College of Business offers a portfolio of professional graduate programs for all stages of your career. In partnership with Penn State World Campus, Smeal makes it easy to customize a learning plan to your unique career aspirations and busy schedule. Penn State Smeal offers you a lifetime of learning with more concentrations and one of the most integrated, flexible offerings of online and residential programs in the United States.
An entire team dedicated to your success
Personal advising — Our experts will explain the many options that Penn State Smeal offers and will help you refine your career strategy and craft the educational experience best suited to your interests. It all starts with a simple, but critical question: "What are your goals?" 
Career coaching* — Our Alumni Career Services team will support you across all career stages with professional advancement opportunities and coaching to help you stay focused on achieving your goals.
Delivering the best of online and in-person learning for a rich educational experience
We understand that today's professional learners want meaningful discussion and interaction with faculty and classmates along with the technologies and flexible approaches of contemporary online learning. By aligning the best of both worlds, we bring richness, depth, and diversity to the overall educational experience.
Courses designed to engage and motivate the professional student
Creative Teams consisting of a lead faculty member, a Teaching Support Specialist (TSS), and an Instructional Designer use advanced analytics to develop and deliver contemporary graduate courses that promote application and engagement. We strive to innovate in ways that others don't. 
A real-world perspective
Industry professionals inside the virtual classroom — Many of Penn State Smeal's courses feature industry professionals who have been in the trenches and work hard to make an impact every day. These individuals, most of whom hold a Smeal graduate degree, partner with our renowned faculty to provide a rich academic context with real-world application.
Global immersion* — This unique, optional experience will enhance your ability to communicate cross-culturally, adapt to evolving business environments, and manage the risks and benefits of operating on a global scale. Any student pursing a full degree from Smeal may participate in this optional, faculty-led experience for elective credit. Previous destinations have included Shanghai, China; Johannesburg, South Africa; Prague, Czech Republic; Santiago, Chile; and Zagreb, Croatia.
One of the largest and most influential networks in the country
At Penn State, you are part of a worldwide community of instructors, learners, and more than 750,000 alumni who support one another and make a meaningful impact. 
More than 90,000 Smeal alumni benefit from connections around the globe as well as networking events, podcasts, webinars, a powerful LinkedIn community, and opportunities for volunteerism.
Impact Smeal Day — This day provides alumni and professional graduate students with the opportunity to come to campus and interact with current students, network with other alumni, gain professional insights, and hear about college initiatives. The day is designed so that you can sign up for the sessions that work for your schedule.
* Services are available only to students and alumni of Penn State Smeal's degree programs and online degrees led by Smeal and delivered through the World Campus. Students and alumni of online graduate certificates are not eligible to receive these benefits unless they are also enrolled in a degree program.
Ready to take the next step toward your Penn State graduate certificate?