Application deadline
Apply by
April
15
to start

May 13
Credits and costs
30
Credits
$1,132
per credit
Nationally Recognized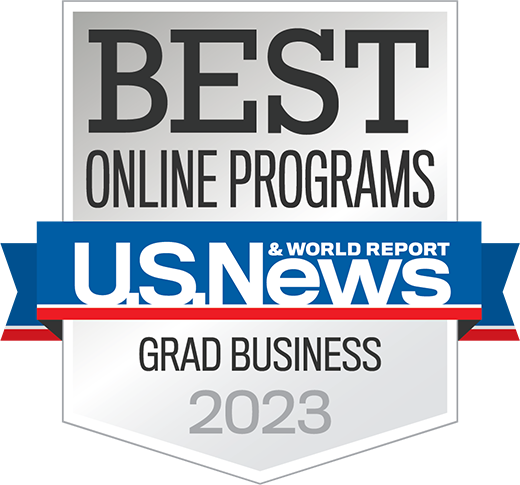 Select graduate business programs are highly ranked by U.S. News & World Report.
Earn a Penn State Master of Taxation Online
With millions of pages of tax law, regulations, and Internal Revenue Service (IRS) pronouncements, taxation is anything but a simple subject. You can gain the expertise you need to become a highly valued tax adviser by earning the Penn State Master of Taxation, available online through Penn State World Campus. When you branch off into a career in taxation, you serve as a client advocate — someone who promotes tax compliance and limits tax liability in accordance with tax laws.
Early-career students may also use credits earned by completing these specialized taxation courses to meet the 150-credit requirement to sit for the CPA licensure exam. 
Career-Enhancing Curriculum
This program's core course work, taught by renowned faculty from the Penn State Smeal College of Business, explores critical topics related to international taxation, corporate taxation, tax procedure and policy, and more. We take a practical approach, engaging you with course work that integrates real-world case studies. You can develop a transferable skill set as you learn to:
enhance and broaden understanding of tax law complexities and procedures
research issues, conduct cost-benefit analysis, and proactively make recommendations to boost profits and ease client tax burden
help companies see the tax consequences of starting a new division, expanding to a new geographic region, or becoming an international brand
resolve conflict with the IRS
effectively communicate complex technical and legal topics
foster strong client relationships and make strategic business-building recommendations
A Unique Emphasis on Tax Analytics
As business data has become more complex, firms are scrambling to find experts in tax analytics. By developing analytics expertise in tandem with your tax degree, you gain the technical tax skills and practical experience to retrieve and process large volumes of data to gain better insight into your client's business. In doing so, you can recommend data-driven tax planning strategies that will further mitigate tax exposure and improve your client's bottom line. View our courses page to explore other multi-credentialing opportunities.
Why a Taxation Degree from Penn State World Campus?
Strong partnership with the Smeal College of Business. You will have access to faculty experts from the internationally ranked Penn State Smeal College of Business, which carries the elite AACSB accreditation. Learn more about the Penn State Smeal Advantage.
Flexibility and engagement. Penn State World Campus offers a flexible, online platform that allows you to pursue a world-class education while you continue to gain valuable work experience. You will interact with dedicated, goal-oriented peers from around the world, creating a network of great ideas.
Well-rounded curriculum. The program's tightly focused taxation curriculum will be supplemented with business-related course work to help make you a more well-rounded adviser.
GRE/GMAT scores are NOT required. You can begin your application without the wait. Learn how.
Who Should Apply?
The Master of Taxation program is ideal for early- to mid-career professionals who already have a bachelor's degree and possess a background in auditing, accounting, or finance.
Information for Military and Veterans
Are you a member of the military, a veteran, or a military spouse? Please visit our military website for additional information regarding financial aid, transfer credits, and application instructions.
Courses
The Master of Taxation program is designed specifically for online delivery, allowing you to earn a world-class degree suited to your busy lifestyle. With our convenient online platform, 24/7 technical support, and personal advising, you can achieve your educational goals without having to put your life on hold.
All courses are asynchronous, meaning you are not required to log in at a particular time each week. Optional synchronous discussions for Smeal-developed courses will be available for those students who prefer a higher level of engagement.
You can complete this master's degree online on a part-time basis in as little as 21 months.
Multi-Credentialing for Faster ROI
Many courses in the master's program may be double counted toward requirements for one or more graduate certificates. This allows you to add a respected credential to your resume faster, and begin to recoup your educational investment sooner. The following certificates may be earned while in pursuit of your degree – in some cases with taking little to no additional course work.
9-credit Graduate Certificate in Taxation
9-credit Graduate Certificate in Business Analytics
12-credit Graduate Certificate in Accounting Foundations
A separate application and program acceptance are required for each credential. Please consult with a program representative for full details. Email us at [email protected].
Required Courses (21 credits)
Electives (select 9 credits)
Students will complete 9 credits of elective courses. A list of elective courses approved to count towards the degree requirements will be maintained by the program office. This list may change over time in response to student feedback and market demand.
Business Analytics Elective Courses
Accounting Elective Courses
Optional Global Immersion Experience
This learning experience is designed to enhance your ability to communicate cross-culturally, adapt to evolving business environments, and manage some of the key risks and benefits of operating on a global scale. The Global Immersion trip may include visits to corporate headquarters and manufacturing facilities, as well as meetings with executives and government officials to learn about international business from those experiencing it firsthand in the country you are visiting.
The Global Immersion trip and corresponding course(s) will be offered each spring.* Please note that course work is required both before and after the trip. Online students may pursue the Global Immersion experience/courses in one of two ways:
Option 1: Take BA 836 for 1 credit in a spring semester. The 1-credit course will include the trip and associated pre/post-work. BA 836 would be an additional credit on top of the 30 required to graduate.
Option 2: Take BA 836 for 1 credit AND BA 835 for 2 credits during spring semester. Together, the 3 credits will involve more extensive course work in this subject area than just the 1 credit alone and will include the trip. The 3 combined credits for BA 835 and 836 may replace one 3-credit program elective course with approval. Please contact the program office with any questions.
We aim to have enough students across programs to allow students to choose from 3–4 locations each spring. Past trips for the full-time and executive students have included Johannesburg, South Africa; Shanghai, China; Prague, Czech Republic; and Santiago, Chile. The trip choices will be made by the program faculty directors based on global business climate, and corporate and alumni relationships, that will allow for the most fruitful experience.
Please contact the program office at [email protected] for more details, including fee structure, upcoming dates, and locations. Please note that students pay course tuition as well as an additional trip fee to participate in the Global Immersion experience.
Costs and Financial Aid
Graduate Tuition
Graduate tuition is calculated based on the number of credits for which you register. Tuition is due shortly after each semester begins and rates are assessed every semester of enrollment.
2023–24 Academic Year Rates

Tuition rates for the fall 2023, spring 2024, and summer 2024 semesters.

| How many credits do you plan to take per semester? | Cost |
| --- | --- |
| 11 or fewer | $1,132 per credit |
| 12 or more | $13,587 per semester |
2024–25 Academic Year Rates

Tuition rates for the fall 2024, spring 2025, and summer 2025 semesters.

| How many credits do you plan to take per semester? | Cost |
| --- | --- |
| 11 or fewer | $1,143 per credit |
| 12 or more | $13,723 per semester |
Financial Aid and Military Benefits
How to Apply
Deadlines and Important Dates
Your degree application, including receipt of all transcripts, should be received by the following deadlines to be considered complete:
Summer Deadline

: 

Apply by April 15 to start May 13

Fall Deadline

: 

Apply by July 20 to start August 26

Spring Deadline

: 

Apply by November 15, 2024, to start January 13, 2025
Admission Requirements
For admission to the Graduate School, an applicant must hold either (1) a baccalaureate degree from a regionally accredited U.S. institution or (2) a tertiary (postsecondary) degree that is deemed comparable to a four-year bachelor's degree from a regionally accredited U.S. institution. This degree must be from an officially recognized degree-granting institution in the country in which it operates.
What You Need
Applications are submitted electronically and include a nonrefundable application fee. Applicants who are in the military qualify for an application fee waiver. Contact us to request the military fee waiver code. You will need to upload the following items as part of your application:
Official transcripts from each institution attended, regardless of the number of credits or semesters completed. Transcripts not in English must be accompanied by a certified translation. Penn State alumni do not need to request transcripts for credits earned at Penn State, but must list Penn State as part of your academic history. If you are admitted, you will be asked to send an additional official transcript. You will receive instructions at that time. 
GRE/GMAT scores are not required and will not be accepted.
English Proficiency — The language of instruction at Penn State is English. With some exceptions, international applicants must take and submit scores for the Test of English as a Foreign Language (TOEFL) or International English Language Testing System (IELTS). Minimum test scores and exceptions are found in the English Proficiency section on the Graduate School's "Requirements for Graduate Admission" page. Visit the TOEFL website for testing information. Penn State's institutional code is 2660.
Program-Specific Questions/Materials
Statement of Purpose — A 2–3 page essay articulating career and educational goals
Vita or Résumé — A listing of your professional experience
Additional Information — May be requested by the program
Start Your Application
You can begin your online application at any time. Your progress within the online application system will be saved as you go, allowing you to return at any point as you gather additional information and required materials.
Begin the graduate school application
Choose Enrollment Type: "Degree Admission"
Choose "World Campus" as the campus
Choose "Taxation" as the major
Choose "Master of Taxation (MTAX)" as the degree
Get the resources you need to make informed decisions about your education. Request information on this program and other programs of interest by completing this form.
Ready to take the next step toward your Penn State master's degree?
Start or Advance Your Career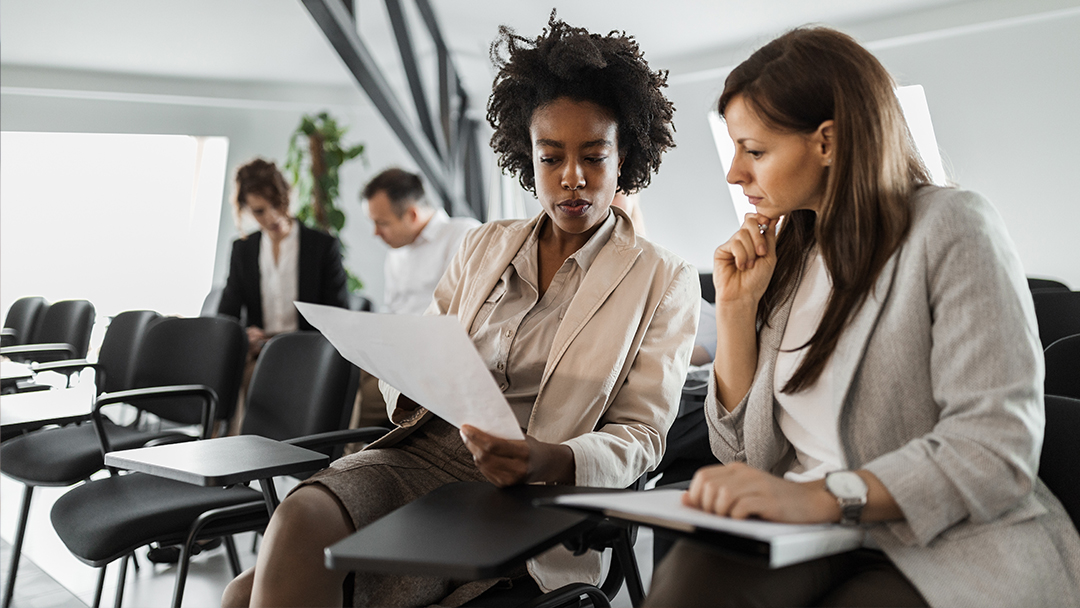 You can use the knowledge gained from this program and the support of Penn State career resources to pursue careers in a variety of fields, depending on your goals.
Earn a Valuable Credential along the Way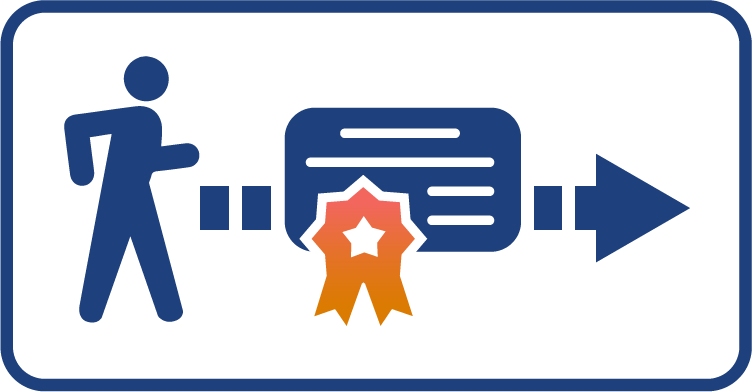 Show mastery of specific subjects before your degree is complete. Thanks to shared courses across programs, students can often earn a certificate along with their degree in less time than if they earned them separately.
Professional Licensure / Certification
Qualify for a CPA certificate and license to practice public accounting.
Contact Us
To learn more about the Master of Taxation, or for questions regarding the program curriculum or your application status, contact:
Penn State Smeal College of Business
Professional Graduate Programs Office
Phone: 814-865-5290
[email protected]
For general questions about Penn State World Campus or how to apply, please contact:
World Campus Admissions Counselors
Phone: 814-863-5386
[email protected]
Faculty
Lawrence Friedken

LL.M., Taxation, University of Florida

J.D., University of Pittsburgh

B.S., Accounting, Penn State

Lawrence Friedken is a clinical associate professor of accounting and director of the Master of Taxation program. Prior to joining the Penn State Smeal College of Business, Larry headed the University's payroll and tax functions and was a department head for the local office of a Big 4 tax department. Larry has taught university tax courses at both the undergraduate and graduate levels for more than 20 years. He specializes in individual, corporate, and exempt organization tax issues. Larry was the recipient of the Alexander Loeb Award for the second highest score in the Commonwealth of Pennsylvania on the November 1987 CPA Exam.

Gregg K. Furuya

Master of Business Taxation, University of Southern California

MBA, Financial Accounting, University of Southern California

B.S., Finance, University of Southern California

Gregg K. Furuya spent his entire professional career with Deloitte Tax. He was a tax partner for twenty-five years and retired as an office tax managing partner. He has served a wide variety of clients and industries, including publicly traded companies, large private companies, closely held businesses, and tax-exempt organizations. His industry experience had been primarily in the real estate, consumer services, and hospitality industries. He has assisted entities through formation, operation, restructuring, and liquidations, working through transactions and tax technical and practical issues.

Edward R. Jenkins

Master of Taxation, Villanova University School of Law (Joint LL.M. program)

B.S., B.A., Economics, Penn State

Edward R. Jenkins, CPA, CGMA, is a seasoned business executive with an extensive educational background in business. That combination of experience and education provides practiced realism in his writing and teaching. His teaching interests include taxation, accounting, international business, and finance. His research interests include taxation, accounting, and finance, with special interests in multinational taxation, mergers and acquisitions, and ASC 740.

Jenkins is a member of the American Institute of Certified Public Accountants (AICPA) Tax Executive Committee (TEC). The eighteen members of the committee are responsible for tax policy and advocacy for the AICPA; TEC provides advice to Congress, Treasury, and the IRS regarding statutes, regulations, and other policy/procedure matters. Additionally, TEC is responsible for the development and maintenance of enforceable professional standards of tax practice for CPAs.

Michael Rosenberg

LL.M., Taxation, New York University Graduate Law School

J.D., Brooklyn Law School

B.S., Accounting, Penn State

Michael Rosenberg practiced as a tax attorney for forty years at Packman, Neuwahl & Rosenberg in Miami, where he spent much of his time advising foreigners investing in, doing business in, or immigrating to the U.S., as well as advising U.S. persons investing, doing business, or emigrating abroad. He was also employed with Deloitte Touche, where he was an international tax manager and a member of that firm's U.S. international tax group. Michael has taught for Florida International University, Florida Gulf Coast University, and the University of Miami Law School. He also created international tax courses for the Florida Institute of Certified Public Accountants. Michael co-authored and authored several books. He was a co-founder of the Florida Bar-FICPA International Tax Conference, for which he served as a co-chair for more than twenty years.

Kristy M. Schenck

Ph.D., Accounting, Penn State

B.S, Accounting, Indiana University of Pennsylvania

Dr. Kristy M. Schenck has been a clinical associate professor of accounting at Penn State Smeal College of Business since 2019. Prior to joining Smeal, she was an assistant professor of accounting at Bucknell University for seven years. Before entering academia, Dr. Schenck became certified as a CPA and spent time working in a variety of areas in the accounting field, including as an auditor for the Department of Defense and for PricewaterhouseCoopers.
Penn State Smeal Advantage
More options, greater flexibility and a commitment to lifelong learning
The desire for knowledge and professional growth spans a lifetime. That is why the Penn State Smeal College of Business offers a portfolio of professional graduate programs for all stages of your career. In partnership with Penn State World Campus, Smeal makes it easy to customize a learning plan to your unique career aspirations and busy schedule. Penn State Smeal offers you a lifetime of learning with more concentrations and one of the most integrated, flexible offerings of online and residential programs in the United States.
An entire team dedicated to your success
Personal advising — Our experts will explain the many options that Penn State Smeal offers and will help you refine your career strategy and craft the educational experience best suited to your interests. It all starts with a simple, but critical question: "What are your goals?" 
Career coaching* — Our Alumni Career Services team will support you across all career stages with professional advancement opportunities and coaching to help you stay focused on achieving your goals.
Delivering the best of online and in-person learning for a rich educational experience
We understand that today's professional learners want meaningful discussion and interaction with faculty and classmates along with the technologies and flexible approaches of contemporary online learning. By aligning the best of both worlds, we bring richness, depth, and diversity to the overall educational experience.
Courses designed to engage and motivate the professional student
Creative Teams consisting of a lead faculty member, a Teaching Support Specialist (TSS), and an Instructional Designer use advanced analytics to develop and deliver contemporary graduate courses that promote application and engagement. We strive to innovate in ways that others don't. 
A real-world perspective
Industry professionals inside the virtual classroom — Many of Penn State Smeal's courses feature industry professionals who have been in the trenches and work hard to make an impact every day. These individuals, most of whom hold a Smeal graduate degree, partner with our renowned faculty to provide a rich academic context with real-world application.
Global immersion* — This unique, optional experience will enhance your ability to communicate cross-culturally, adapt to evolving business environments, and manage the risks and benefits of operating on a global scale. Any student pursing a full degree from Smeal may participate in this optional, faculty-led experience for elective credit. Previous destinations have included Shanghai, China; Johannesburg, South Africa; Prague, Czech Republic; Santiago, Chile; and Zagreb, Croatia.
One of the largest and most influential networks in the country
At Penn State, you are part of a worldwide community of instructors, learners, and more than 750,000 alumni who support one another and make a meaningful impact. 
More than 90,000 Smeal alumni benefit from connections around the globe as well as networking events, podcasts, webinars, a powerful LinkedIn community, and opportunities for volunteerism.
Impact Smeal Day — This day provides alumni and professional graduate students with the opportunity to come to campus and interact with current students, network with other alumni, gain professional insights, and hear about college initiatives. The day is designed so that you can sign up for the sessions that work for your schedule.
* Services are available only to students and alumni of Penn State Smeal's degree programs and online degrees led by Smeal and delivered through the World Campus. Students and alumni of online graduate certificates are not eligible to receive these benefits unless they are also enrolled in a degree program.
Ready to take the next step toward your Penn State master's degree?