Application deadline
Apply by
May
1
to start

May 13
Credits and costs
12
Credits
$1,017
per credit
Online Homeland Security Certificate 
Penn State's online Graduate Certificate in Homeland Security program provides an excellent education for homeland security professionals and can shape future leaders in the field. Enrolling in the certificate program shows that you want to acquire the broad-based knowledge of homeland security issues and strategies at the local, state, and federal level as well as in the private sector.
Graduates of the certificate can gain an understanding of:
origins and organization of the homeland security enterprise
relevant Congressional acts, presidential policies, and national strategies
roles and shared responsibility of key agencies and partners at federal, state, and local levels, and from the private sector
planning and organizational imperatives related to homeland security and emergency management
Why Penn State for Your Homeland Security Education?
Penn State Harrisburg's School of Public Affairs offers this unique certificate as part of the online homeland security program. Based on a partnership of six colleges, the Penn State Homeland Security portfolio is one of the nation's most respected and comprehensive HLS programs, designed to educate professionals and prepare leaders to make societies more secure in a global era of evolving threats in an all-hazards spectrum.
Who Should Apply?
The homeland security certificate is open to candidates who hold a bachelor's degree. The certificate is ideal for federal, state, and local emergency management officials, law enforcement personnel, and members of the military, as well as employees connected with the Department of Homeland Security and other federal agencies looking for a broad-based homeland security education. Individuals in the private sector — including finance corporations, insurance agencies, and security consultants — may find the program provides valuable and relevant skills.
Information for Military and Veterans
Are you a member of the military, a veteran, or a military spouse? Please visit our military website for additional information regarding financial aid, transfer credits, or application instructions. 
Online Education at Penn State
Penn State has a history of more than 100 years of distance education and more than a decade of experience in online learning. We create an online learning environment that offers you the same quality education our residential students experience in a face-to-face setting. Learn more about Penn State World Campus. 
Courses
The 12-credit certificate in homeland security helps shape leaders capable of preventing and responding to man-made and natural disasters. 
Required Courses (6 credits)
Electives (choose 6 credits)
Costs and Financial Aid
Graduate Tuition
Graduate tuition is calculated based on the number of credits for which you register. Tuition is due shortly after each semester begins and rates are assessed every semester of enrollment.
2023–24 Academic Year Rates

Tuition rates for the fall 2023, spring 2024, and summer 2024 semesters.

| How many credits do you plan to take per semester? | Cost |
| --- | --- |
| 11 or fewer | $1,017 per credit |
| 12 or more | $12,203 per semester |
2024–25 Academic Year Rates

Tuition rates for the fall 2024, spring 2025, and summer 2025 semesters.

| How many credits do you plan to take per semester? | Cost |
| --- | --- |
| 11 or fewer | $1,027 per credit |
| 12 or more | $12,325 per semester |
Financial Aid and Military Benefits
Paying for Your Certificate
Students pursuing a certificate are considered "nondegree," a status that is not eligible for federal student aid, including the Federal Direct Stafford Loan program. A private alternative loan may be an option to consider.
Additionally, Penn State offers many ways to pay for your education, including an installment plan and third-party payments. Penn State World Campus also offers an Employer Reimbursement and Tuition Deferment Plan. Learn more about the options for paying for your education.
Students pursuing a degree and meeting all other eligibility requirements may qualify for financial aid.
How to Apply
Deadlines and Important Dates
Your degree application, including receipt of all transcripts, should be received by the following deadlines to be considered complete.
Summer Deadline

: 

Apply by May 1 to start May 13

Fall Deadline

: 

Apply by August 1 to start August 26

Spring Deadline

: 

Apply by December 1, 2024, to start January 13, 2025
Admission Requirements 
For admission to the Graduate School, an applicant must hold either (1) a baccalaureate degree from a regionally accredited U.S. institution or (2) a tertiary (postsecondary) degree that is deemed comparable to a four-year bachelor's degree from a regionally accredited U.S. institution. This degree must be from an officially recognized degree-granting institution in the country in which it operates.
What You Need
Applications are submitted electronically and include a nonrefundable application fee. You will need to upload the following items as part of your application:
Official transcripts from each institution attended, regardless of the number of credits or semesters completed. Transcripts not in English must be accompanied by a certified translation. Penn State alumni do not need to request transcripts for credits earned at Penn State, but must list Penn State as part of your academic history. If you are admitted, you will be asked to send an additional official transcript. You will receive instructions at that time.
GPA and Test Scores — Postsecondary (undergraduate), junior/senior (last two years) GPA is required. 
GRE or GMAT scores are NOT required for admission. 
English Proficiency — The language of instruction at Penn State is English. With some exceptions, international applicants must take and submit scores for the Test of English as a Foreign Language (TOEFL) or International English Language Testing System (IELTS). Minimum test scores and exceptions are found in the English Proficiency section on the Graduate School's "Requirements for Graduate Admission" page. Visit the TOEFL website for testing information. Penn State's institutional code is 2660.
Start Your Application
You can begin your online application at any time. Your progress within the online application system will be saved as you go, allowing you to return at any point as you gather additional information and required materials.
Begin the graduate school application
Choose Enrollment Type: "Certificate Admission"
Choose "WORLD CAMPUS" as the campus
Choose "Homeland Security" as the certificate
Checking Your Status
You can check the status of your application by using the same login information established for the online application form.
Technical Requirements 
Review the technical requirements for this degree program.
Get the resources you need to make informed decisions about your education. Request information on this program and other programs of interest by completing this form.
Ready to take the next step toward your Penn State graduate certificate?
Start or Advance Your Career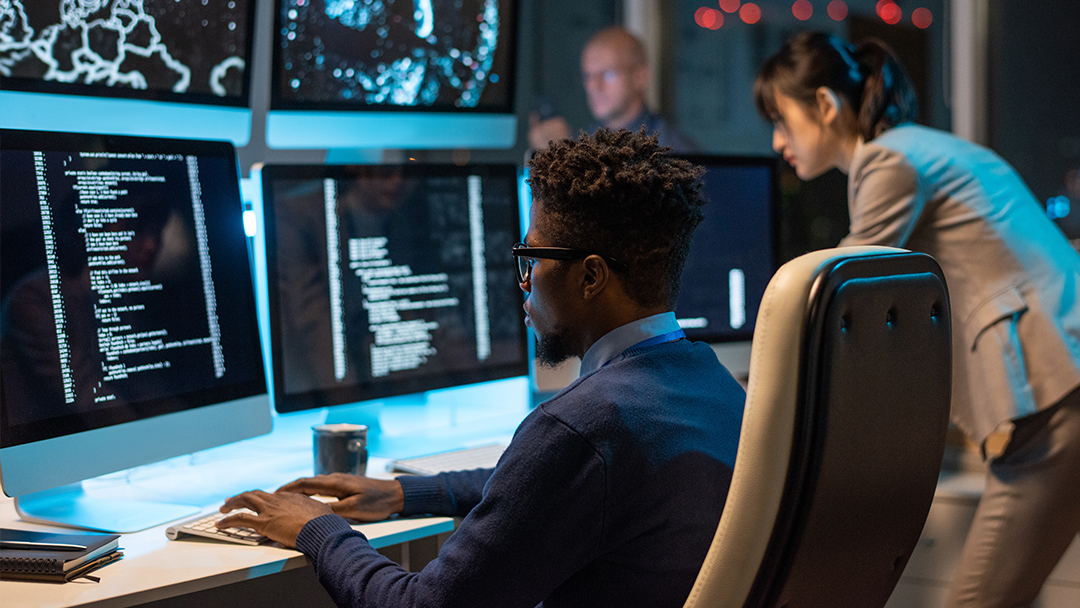 You can use the knowledge gained from this program and the support of Penn State career resources to pursue careers in a variety of fields, depending on your goals.
A Head Start toward a Master's Degree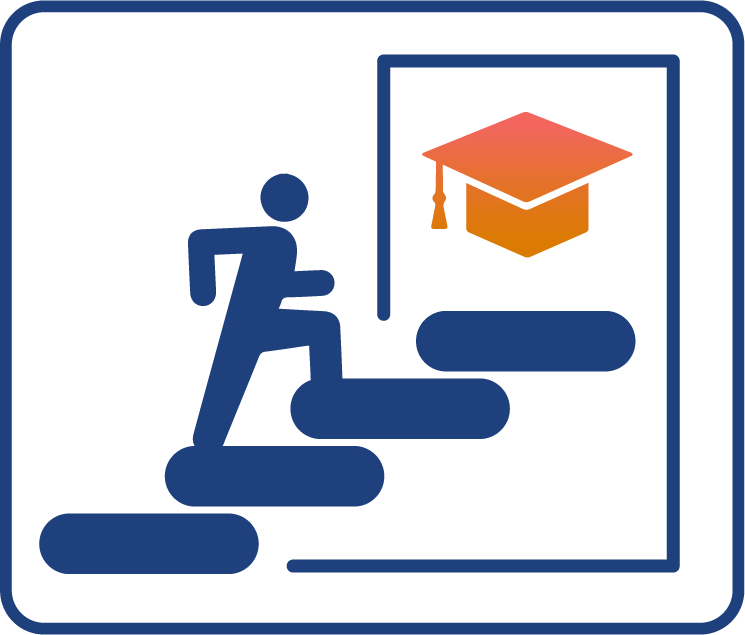 Not only can this program help create opportunities in your career, it can also give you a solid head start toward a full master's degree.
Contact Us
To learn more about the Graduate Certificate in Homeland Security, offered in partnership with the Penn State Harrisburg School of Public Affairs, please use the contacts below.
For questions regarding how to apply, contact:
World Campus Admissions Counselors
Phone: 814-863-5386
[email protected]
For questions about the program, contact:
Melissa Forkey
Homeland Security Degree Base Program, Certificate, and Undergraduate Minor
School of Public Affairs
777 West Harrisburg Pike
160W Olmsted Building
Middletown, PA 17057
Phone: 717-948-6322
Fax: 717-948-6320
[email protected]
Faculty
Emma Leonard Boyle, Ph.D.

Ph.D., Political Science and African Studies, Penn State

M.A., Political Science, Penn State

M.Sc., African Studies, Oxford University

M.A., International Relations, The University of St Andrews

Emma Leonard Boyle is an associate professor of political science and the chair of the homeland security programs. She received her Ph.D. in Political Science and African Studies from Penn State, and her research interests include terrorism, the geography of political violence, and gender-based violence in civil wars. She has previously worked at the Center for the Study of Terrorism and Political Violence (CSTPV) at the University of St Andrews and the International Center for the Study of Terrorism (ICST) at Penn State.

Nicholas Eftimiades

M.S., Strategic Intelligence, National Defense Intelligence College

B.A., East Asian Studies, George Washington University

Nicholas Eftimiades retired from the U.S. Department of Defense. His 34-year government career includes employment in the CIA as a technical operations officer, a special agent in the U.S. Department of State Bureau of Diplomatic Security, and a senior intelligence officer in the Defense Intelligence Agency. He held positions in analysis, human and technical intelligence collection, and management, with numerous overseas assignments.
In addition to standing program faculty, experts from the homeland security mission space are serving as part-time instructors in the program.
Ready to take the next step toward your Penn State graduate certificate?