Application deadline
Apply by
December
15
to start

January 3
Credits and costs
12
Credits
$1,017
per credit
Earn a Penn State GIS Certificate Online 
Upgrade your skills by adding a respected GIS certificate to your résumé in as little as 9 months.  
Penn State World Campus has partnered with the Penn State College of Earth and Mineral Sciences' renowned Department of Geography to offer a fully online GIS certificate that can accommodate the diverse needs and busy schedules of adult learners. Depending on the course work you select, this online certificate can help you:  
learn how GIS facilitates data analysis and communication to solve location-based challenges that impact our world 
gain hands-on experience designing and maintaining database systems using desktop GIS software  
identify and resolve common ethical issues in the geographic information science and technology field 
understand the scope, impact, and trajectory of the Geospatial Revolution 
You have the flexibility to customize your program by exploring in-demand electives like open web mapping, real-world application of GIS, advanced Python programming, spatial data science, emerging trends in remote sensing, location intelligence for business, and more.  
Why Study GIS Online at Penn State? 
Contemporary, Real-World Skills. We integrate fresh content, emerging topics, and the latest technologies into our curriculum, so you can build a relevant skill set that you can put to work immediately.  
100% Online. Our online platform gives you the flexibility to complete weekly assignments at your own pace, while you continue to gain valuable work experience. 
Proven Leader. Our students and alumni work in more than 150 geospatial organizations around the world in every major sector of the mapping, GIS, and GEOINT industries. You can take pride in knowing you are part of a globally recognized program. 
A GIS Certificate for the Novice and Professional
Get more out of your education by creating a program that is unique to your interests, experience level, and career goals. Select from one of two tracks: 
Novice Track — Aspiring or newer geospatial professionals can become more skillful users of GIS software and related tools. This track requires the student to take three foundational courses plus one elective. 
Experienced Professionals Track — Gives current GIS practitioners the flexibility to bypass introductory courses and select electives that are more relevant to their projected career path. 
Penn State offers a robust portfolio of 30 geospatial courses online to help you customize your program. Check out our courses page for more details. 
Information for Military and Veterans 
Are you a member of the military, a veteran, or a military spouse? Please visit our military website for additional information regarding your education benefits, financial aid and scholarships, specialized support services, and application instructions. 
Courses
The 12-credit GIS certificate program's courses compose the first year of Penn State's Master of Geographic Information Systems online degree program. Students who successfully complete the certificate may apply to the online master's degree program and, upon acceptance, immediately begin the second year of study. Alternatively, students who complete at least 3 certificate courses may pursue accelerated admissions to any Penn State geospatial-related graduate degree program available through World Campus.
In order to determine the first day you are able to register for classes, enter your semester, campus location, and student level into the Registrar's Registration Timetable. Note: Certificate students are considered 'nondegree' as the student level.
Required Courses (9 credits)
Novice Track: For students with little to no experience in GIS, required courses for the certificate are GEOG 482, GEOG 483, and GEOG 484.
Experienced Professionals Track: With approval from the program and instructor, experienced professionals can substitute GEOG 581 for GEOG 482 and complete additional electives instead of GEOG 483 and GEOG 484 if they already possess the required skills.
Elective Courses (at least 3 credits)
Students must complete 12 total credits to earn the certificate. You will need 3 credits of electives if you complete all required courses. If you follow the track for experienced professionals, select 3–9 credits of electives based on the number of required courses you opt out of.
Prerequisites as listed may be waived by the course instructor if you can demonstrate the required level of competency.
Online Learning Experience
The certificate program consists of instructor-led courses in which you will complete weekly assignments using your own computer. You have the flexibility to complete weekly assignments at times and places that best suit your busy schedule. Project assignments involve reports that you will learn to publish in an online portfolio. Weekly lessons include online quizzes that provide immediate feedback. You will communicate with fellow students and instructors primarily through email discussion groups.
Program Flexibility
The GIS certificate program will operate on five 10-week terms. With two terms that partially overlap in fall and spring, and one term in the summer, you are provided with the greatest flexibility possible in completing your certificate at your preferred pace. You can choose to schedule your courses without any overlap or take as many courses as possible to finish sooner.
Costs and Financial Aid
Graduate Tuition
Graduate tuition is calculated based on the number of credits for which you register. Tuition is due shortly after each semester begins and rates are assessed every semester of enrollment.
2023–24 Academic Year Rates

Tuition rates for the fall 2023, spring 2024, and summer 2024 semesters.

| How many credits do you plan to take per semester? | Cost |
| --- | --- |
| 11 or fewer | $1,017 per credit |
| 12 or more | $12,203 per semester |
2024–25 Academic Year Rates

Tuition rates for the fall 2024, spring 2025, and summer 2025 semesters.

| How many credits do you plan to take per semester? | Cost |
| --- | --- |
| 11 or fewer | $1,027 per credit |
| 12 or more | $12,325 per semester |
Financial Aid and Military Benefits
Paying for Your Certificate
Students pursuing this certificate may be eligible for federal student aid. Find more information from the online geospatial education program office.
Additionally, Penn State offers many ways to pay for your education, including an installment plan and third-party payments. Penn State World Campus also offers an Employer Reimbursement and Tuition Deferment Plan. Learn more about the options for paying for your education.
Students pursuing a degree and meeting all other eligibility requirements may qualify for financial aid.
How to Apply
Deadlines and Important Dates
Applications are reviewed on a rolling basis. Due to the volume of applications received, prospective students are strongly encouraged to submit their application before the deadline:
Spring Deadline

: 

Apply by December 15 to start January 3

Summer Deadline

: 

Apply by April 15 to start May 8

Fall Deadline

: 

Apply by August 1 to start August 14
Admissions Help
Did you miss the deadline? If so, please email the program office immediately at [email protected] to learn how you may begin an online course as a nondegree student. Successfully completed credits may be applied toward requirements for the certificate.
Admission Requirements 
For admission to the Graduate School, an applicant must hold either (1) a baccalaureate degree from a regionally accredited U.S. institution or (2) a tertiary (postsecondary) degree that is deemed comparable to a four-year bachelor's degree from a regionally accredited U.S. institution. This degree must be from an officially recognized degree-granting institution in the country in which it operates.
What You Need
Applications are submitted electronically and include a nonrefundable application fee. You will need to upload the following items as part of your application:
English Proficiency — The language of instruction at Penn State is English. With some exceptions, international applicants must take and submit scores for the Test of English as a Foreign Language (TOEFL) or International English Language Testing System (IELTS). Minimum test scores and exceptions are found in the English Proficiency section on the Graduate School's "Requirements for Graduate Admission" page. Visit the TOEFL website for testing information. Penn State's institutional code is 2660.
GRE test scores are NOT required.
Start Your Application
You can begin your online application at any time. Your progress within the online application system will be saved as you go, allowing you to return at any point as you gather additional information and required materials.
Begin the graduate school application
Choose Enrollment Type: "Certificate Admission"
Choose "WORLD CAMPUS" as the campus

Choose "Geographic Information Systems - GIS" as the certificate
Checking Your Status
You can check the status of your application by using the same login information established for the online application form.
Technical Requirements 
Review the technical requirements for this program.
Get the resources you need to make informed decisions about your education. Request information on this program and other programs of interest by completing this form.
Ready to take the next step toward your Penn State graduate certificate?
Start or Advance Your Career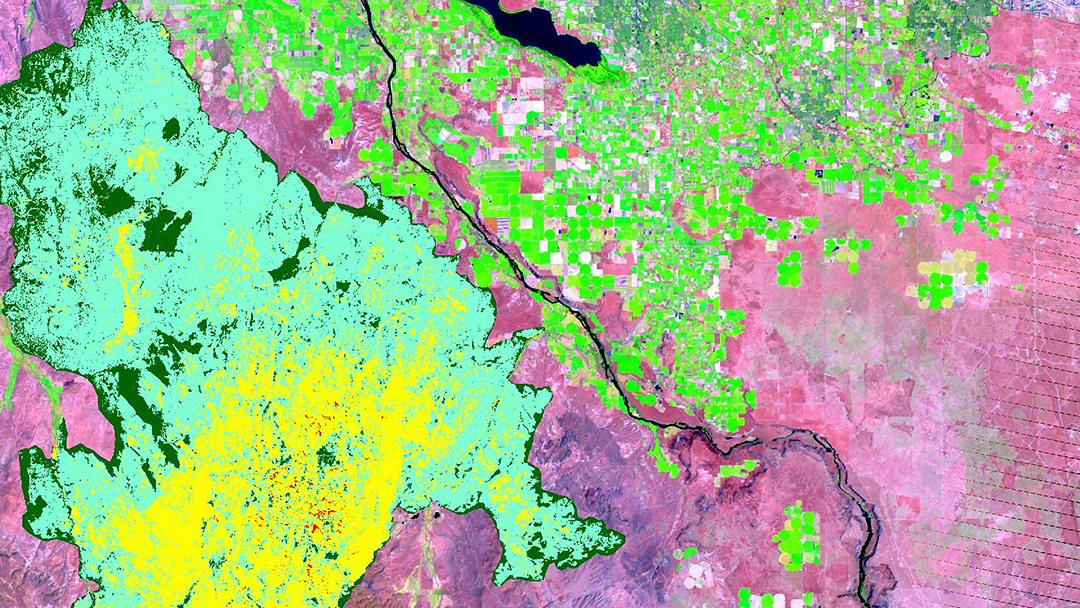 You can use the knowledge gained from this program and the support of Penn State career resources to pursue careers in a variety of fields, depending on your goals.
A Head Start toward a Master's Degree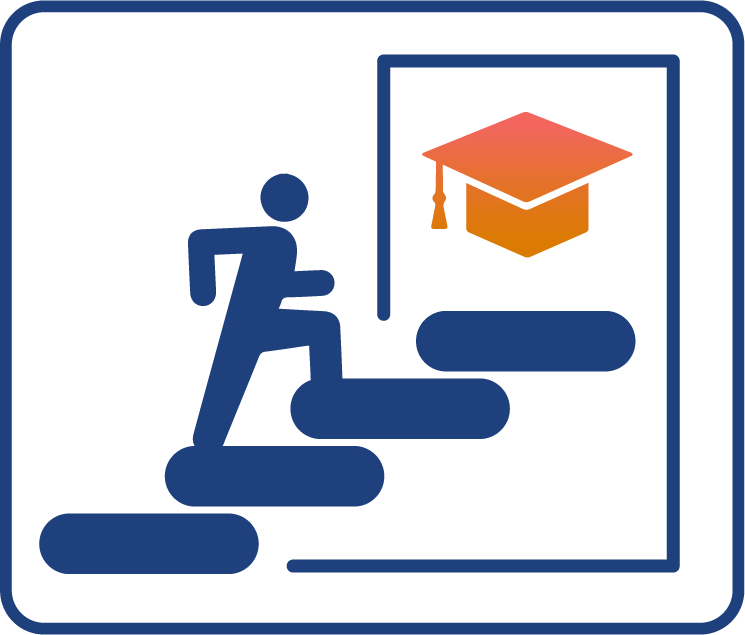 Not only can this program help create opportunities in your career, it can also give you a solid head start toward a full master's degree.
Contact Us
Our program specialists are available now to help you with your application and to answer any questions you have about our online geospatial programs. Please contact us with anything you wish to discuss.

Julene Santiago, Geospatial Portfolio Program Assistant
Penn State College of Earth and Mineral Sciences
[email protected]
Phone: 814-865-2557

To see more detailed information about the geospatial portfolio, visit the program website within Penn State's College of Earth and Mineral Sciences. You can also visit the Open Educational Resources website to preview some of the geospatial courses offered online by the Department of Geography.

For general questions about Penn State World Campus, please contact:

World Campus Admissions Counselors
Phone: 814-863-5386
[email protected]
Faculty
Anthony C. Robinson

Ph.D., Geography, Penn State

M.S., Geography, Penn State

B.S., Applied Geography, East Carolina University

Dr. Anthony C. Robinson is an associate professor and director of online geospatial education at Penn State. He is also assistant director for the GeoVISTA Center. Dr. Robinson is a cartographer who designs and evaluates geovisualization tools to improve geographic information utility and usability. He has worked in epidemiology, crisis management, national security, and education domains to develop and evaluate new methods for visualizing spatial data.

Todd S. Bacastow

Ph.D., Geography, Penn State

M.S., Geography, Penn State  

B.S., Engineering, United States Military Academy

Dr. Todd S. Bacastow's focus is preparing analysts to serve in the U.S. intelligence community. He has conducted active research in improving the training and education of the geospatial analyst. He was the author of the massive open online course (MOOC) titled Geospatial Revolution and Geospatial Intelligence, which has been delivered to more than 25,000 students. He serves as an expert witness. Before joining Penn State, Dr. Bacastow retired from the U.S. Army after serving in a variety of infantry, engineer, and geospatial intelligence assignments and positions.

Ryan Baxter 

M.S., Geography, Penn State

B.A., Geography and Environmental Sciences, Northwestern University

Ryan Baxter advises students and teaches courses in topics including renewable energy, environmental applications of GIS, cloud and server GIS technologies, and introductory geographic information concepts. He is active in technical research projects involving spatial databases, online data discovery tools, interactive mapping applications, and cloud-based GIS services. He is also engaged in research investigating the spatial modeling of land use change, quantifying the amount of land available for bioenergy feedstocks, and assessing the suitability and productivity of energy crops.

James Detwiler

M.S., Geography, University of Delaware

B.S., Earth Science, Penn State

James Detwiler is in a 100% teaching appointment and specializes in GIS programming. He teaches GEOG 485: GIS Programming and Automation; GEOG 863: Web Application Development; and GEOG 868: Spatial Database Management. His research interests are in the areas of applied GIS and climatology. 

Panagiotis Giannakis

Ph.D., Geosciences, University of Arkansas

M.S., Human Resource Management, Athens University of Economics & Business

Panagiotis Giannakis is an Assistant Teaching Professor in the Department of Geography and the Dutton e-Education Institute within the College of Earth & Mineral Sciences. He received his PhD from the University of Arkansas, where he also maintained a key role in the advancement of the Online Geospatial Certificate program. His research interests lie at the intersection of Economic Geography, Strategic Management, and Social Networks. More specifically, Panagiotis' research focuses on the relationship between organizational and physical and/or social network space.

Adrienne Goldsberry

M.A., Geography, University of California - Santa Barbara

B.A., Geography, The University of Texas at Austin 

Adrienne Goldsberry is an instructor as well as adviser for students in the Postbaccalaureate Certificate in Geographic Information Systems program. Before joining Penn State, she was an online instructor for Michigan State University's Department of Geography, Environment, and Spatial Sciences and managed its online Professional Certificate in GIS. She also worked as an urban planner for jurisdictions in California, Texas, and Michigan.

Fritz Kessler

Ph.D., Geography, University of Kansas

M.S., Geography, Penn State

B.S., Geography, Ohio University

Dr. Fritz Kessler's teaching interests include cartography, geographic visualization, map projections, spatial analysis, land surveying, geography of health, and statistics. His research interests include map projections, geographic visualization, history of cartography, and cognitive cartography.

Beth King 

M.Ed., Adult Education, Penn State

B.S., Geography, Penn State

Beth King is co-author and instructor of GEOG 483: Problem-Solving with GIS; GEOG 482: Making Maps that Matter with GIS; and GEOG 597G: Challenges in Global Geospatial Analytics. She is assistant program manager for Online Geospatial Education and maintains regular communication with students in the MGIS degree program to identify their questions and concerns. Previously, she worked as a GIS analyst for a private water/wastewater engineering firm, where she managed a wide range of GIS projects, from turnkey sanitary sewer conversion to 911 rural addressing.

Karen Schuckman

M.S., Geographic Information Systems, Penn State

B.A., Liberal Arts, Penn State

B.S., Meteorology, Penn State

Karen Schuckman's teaching and research interests include applications of airborne and spaceborne remote sensing to topographic mapping, land-use/land-cover analysis, positional accuracy assessment of remotely sensed base map data products, and other geospatial applications.

Gregory Thomas

Ph.D., Administration and Leadership Studies, Indiana University of Pennsylvania

B.S., Criminal Justice, Shippensburg University of Pennsylvania

Dr. Gregory Thomas has experience developing intelligence for decision-makers, supervising the analytical process, and providing team guidance. He also has experience teaching intelligence and analytical techniques to college students as well as intelligence analysts and law enforcement personnel. He has developed operational intelligence to support criminal investigations and anti-terrorism activities, and has selected, trained, and supervised analysts in a criminal intelligence center. His teaching and research focus on geospatial intelligence analysis, homeland security, and criminal intelligence.

Michelle Zeiders

M.S., Geoenvironmental Studies, Shippensburg University of Pennsylvania

B.S., Public Administration, Shippensburg University of Pennsylvania

Michelle Zeiders teaches GEOG 483: Problem-Solving with GIS; GEOG 484: GIS Database Development; and GEOG 487: Environmental Applications of GIS. She has been teaching introductory and software-intensive GIS courses since 1998. Prior to joining the geospatial education program, she worked as a GIS programmer/instructor for the Penn State Population Research Institute, a GIS project manager/instructor for the Institute for Transportation Research and Education at North Carolina State University, a GIS project manager at a private civil engineering firm, and a GIS analyst at MapQuest.
Ready to take the next step toward your Penn State graduate certificate?