Application deadline
Apply by
December
15
to start

January 3
Credits and costs
15
Credits
$1,017
per credit
Get the resources you need to make informed decisions about your education. Request information on this program and other programs of interest by completing this form.
Ready to take the next step toward your Penn State graduate certificate?
Start or Advance Your Career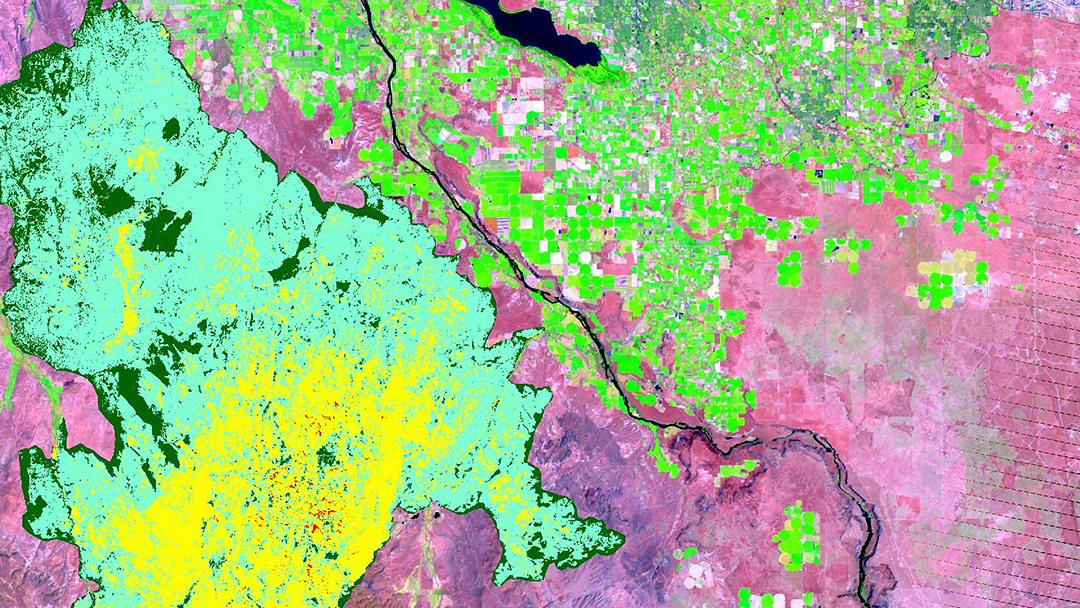 You can use the knowledge gained from this program and the support of Penn State career resources to pursue careers in a variety of fields, depending on your goals.
A Head Start toward a Master's Degree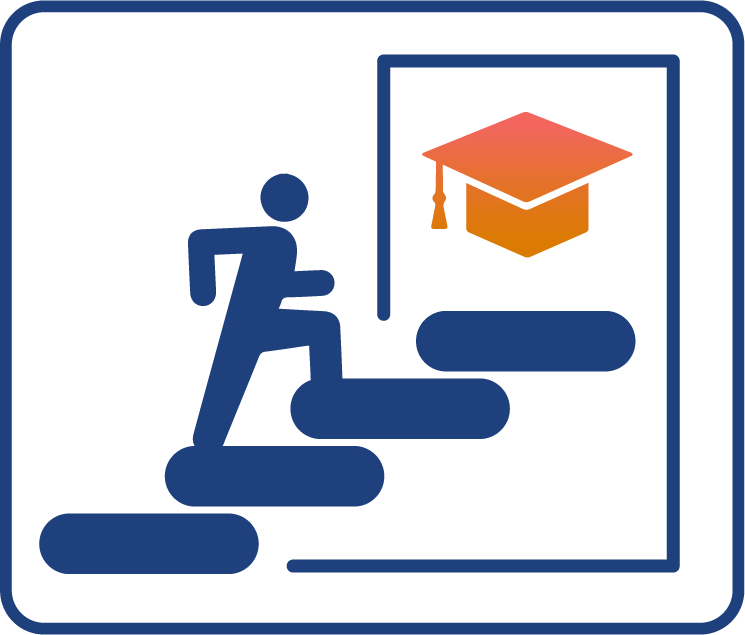 Not only can this program help create opportunities in your career, it can also give you a solid head start toward a full master's degree.
Contact Us
Our program specialists are available now to help you with your application and to answer any questions you have about our online geospatial programs. Please contact us with anything you wish to discuss.

Julene Santiago, Geospatial Portfolio Program Assistant
Penn State College of Earth and Mineral Sciences
[email protected]
Phone: 814-865-2557

To see more detailed information about the geospatial portfolio, visit the program website. You can also visit the Open Educational Resources website to preview some of the geospatial courses offered online by the Department of Geography.

For general questions about Penn State World Campus, please contact:

World Campus Admissions Counselors
Phone: 814-863-5386
[email protected]
Faculty
Anthony C. Robinson

Ph.D., Geography, Penn State

M.S., Geography, Penn State

B.S., Applied Geography, East Carolina University

Dr. Anthony C. Robinson is an associate professor and director of online geospatial education at Penn State. He is also assistant director for the GeoVISTA Center. Dr. Robinson is a cartographer who designs and evaluates geovisualization tools to improve geographic information utility and usability. He has worked in epidemiology, crisis management, national security, and education domains to develop and evaluate new methods for visualizing spatial data.

Todd S. Bacastow

Ph.D., Geography, Penn State

M.S., Geography, Penn State  

B.S., Engineering, United States Military Academy

Dr. Todd S. Bacastow's focus is preparing analysts to serve in the U.S. intelligence community. He has conducted active research in improving the training and education of the geospatial analyst. He was the author of the massive open online course (MOOC) titled Geospatial Revolution and Geospatial Intelligence, which has been delivered to more than 25,000 students. He serves as an expert witness. Before joining Penn State, Dr. Bacastow retired from the U.S. Army after serving in a variety of infantry, engineer, and geospatial intelligence assignments and positions.

Ryan Baxter 

M.S., Geography, Penn State

B.A., Geography and Environmental Sciences, Northwestern University

Ryan Baxter advises students and teaches courses in topics including renewable energy, environmental applications of GIS, cloud and server GIS technologies, and introductory geographic information concepts. He is active in technical research projects involving spatial databases, online data discovery tools, interactive mapping applications, and cloud-based GIS services. He is also engaged in research investigating the spatial modeling of land use change, quantifying the amount of land available for bioenergy feedstocks, and assessing the suitability and productivity of energy crops.

James Detwiler

M.S., Geography, University of Delaware

B.S., Earth Science, Penn State

James Detwiler is in a 100% teaching appointment and specializes in GIS programming. He teaches GEOG 485: GIS Programming and Automation; GEOG 863: Web Application Development; and GEOG 868: Spatial Database Management. His research interests are in the areas of applied GIS and climatology. 

Panagiotis Giannakis

Ph.D., Geosciences, University of Arkansas

M.S., Human Resource Management, Athens University of Economics & Business

Panagiotis Giannakis is an Assistant Teaching Professor in the Department of Geography and the Dutton e-Education Institute within the College of Earth & Mineral Sciences. He received his PhD from the University of Arkansas, where he also maintained a key role in the advancement of the Online Geospatial Certificate program. His research interests lie at the intersection of Economic Geography, Strategic Management, and Social Networks. More specifically, Panagiotis' research focuses on the relationship between organizational and physical and/or social network space.

Adrienne Goldsberry

M.A., Geography, University of California - Santa Barbara

B.A., Geography, The University of Texas at Austin 

Adrienne Goldsberry is an instructor as well as adviser for students in the Postbaccalaureate Certificate in Geographic Information Systems program. Before joining Penn State, she was an online instructor for Michigan State University's Department of Geography, Environment, and Spatial Sciences and managed its online Professional Certificate in GIS. She also worked as an urban planner for jurisdictions in California, Texas, and Michigan.

Fritz Kessler

Ph.D., Geography, University of Kansas

M.S., Geography, Penn State

B.S., Geography, Ohio University

Dr. Fritz Kessler's teaching interests include cartography, geographic visualization, map projections, spatial analysis, land surveying, geography of health, and statistics. His research interests include map projections, geographic visualization, history of cartography, and cognitive cartography.

Beth King 

M.Ed., Adult Education, Penn State

B.S., Geography, Penn State

Beth King is co-author and instructor of GEOG 483: Problem-Solving with GIS; GEOG 482: Making Maps that Matter with GIS; and GEOG 597G: Challenges in Global Geospatial Analytics. She is assistant program manager for Online Geospatial Education and maintains regular communication with students in the MGIS degree program to identify their questions and concerns. Previously, she worked as a GIS analyst for a private water/wastewater engineering firm, where she managed a wide range of GIS projects, from turnkey sanitary sewer conversion to 911 rural addressing.

Karen Schuckman

M.S., Geographic Information Systems, Penn State

B.A., Liberal Arts, Penn State

B.S., Meteorology, Penn State

Karen Schuckman's teaching and research interests include applications of airborne and spaceborne remote sensing to topographic mapping, land-use/land-cover analysis, positional accuracy assessment of remotely sensed base map data products, and other geospatial applications.

Gregory Thomas

Ph.D., Administration and Leadership Studies, Indiana University of Pennsylvania

B.S., Criminal Justice, Shippensburg University of Pennsylvania

Dr. Gregory Thomas has experience developing intelligence for decision-makers, supervising the analytical process, and providing team guidance. He also has experience teaching intelligence and analytical techniques to college students as well as intelligence analysts and law enforcement personnel. He has developed operational intelligence to support criminal investigations and anti-terrorism activities, and has selected, trained, and supervised analysts in a criminal intelligence center. His teaching and research focus on geospatial intelligence analysis, homeland security, and criminal intelligence.

Michelle Zeiders

M.S., Geoenvironmental Studies, Shippensburg University of Pennsylvania

B.S., Public Administration, Shippensburg University of Pennsylvania

Michelle Zeiders teaches GEOG 483: Problem-Solving with GIS; GEOG 484: GIS Database Development; and GEOG 487: Environmental Applications of GIS. She has been teaching introductory and software-intensive GIS courses since 1998. Prior to joining the geospatial education program, she worked as a GIS programmer/instructor for the Penn State Population Research Institute, a GIS project manager/instructor for the Institute for Transportation Research and Education at North Carolina State University, a GIS project manager at a private civil engineering firm, and a GIS analyst at MapQuest.
Ready to take the next step toward your Penn State graduate certificate?