Application deadline
Apply by
July
1
to start

August 26
Credits and costs
9
Credits
$1,017
per credit
Make Strategic Decisions that Move Your Company Forward
The role of an enterprise architect is no longer just technical. Increasingly, it spans all areas of an organization. Today's enterprise architects blend an understanding of the organization's business, strategy, and operations, and the technology that it employs. The skill set is indeed unique, and as the profession continues to grow, professionals with the requisite knowledge and skills will be in great demand.
Link Your Organization's Strategy with Its Execution
Enterprise architects compose holistic solutions that address the business challenges of the enterprise. A well-developed enterprise architecture is an important transformational resource for any organization, large or small, in providing the enterprise-wide view needed to effectively develop and utilize systems and technology for competitive advantage.
At the core of modern-day enterprise architecture is finding better, more effective ways to analyze, design, and implement enterprise solutions that support the business of the organization. In addition, EA provides an analysis and planning discipline to help ensure that enterprise systems have the agility needed to align with and support changes in business strategy and underlying business capabilities.
This unique combination of skills and perspectives positions the professional enterprise architect for a wide variety of leadership roles in the organization.
Why Enterprise Architecture at Penn State?
Penn State's 9-credit certificate in EA integrates an introduction of the role of enterprise architect in strategic-, business-, and technology-planning methods with an ability to understand, analyze, justify, and communicate the solution of enterprise architecture problems to complement your current work experience. This online certificate program will give you the opportunity to interact with dedicated educators from one of the nation's most renowned research universities. These are the same faculty who teach on-campus courses in Penn State's highly regarded IST programs.
Who Should Apply?
The certificate in EA was designed for working professionals with a bachelor's degree and some relevant work experience. Students in the certificate program will have a wide variety of backgrounds that may include information technology, business, engineering, and the liberal arts.
Online Education at Penn State
Penn State has a history of 100+ years of distance education and more than two decades of experience in online learning. We create an online learning environment that offers you the same quality education our residential students experience in a face-to-face setting. Learn more about Penn State World Campus.
Required Courses (9 credits)
Costs and Financial Aid
Graduate Tuition
Graduate tuition is calculated based on the number of credits for which you register. Tuition is due shortly after each semester begins and rates are assessed every semester of enrollment.
2023–24 Academic Year Rates

Tuition rates for the fall 2023, spring 2024, and summer 2024 semesters.

| How many credits do you plan to take per semester? | Cost |
| --- | --- |
| 11 or fewer | $1,017 per credit |
| 12 or more | $12,203 per semester |
2024–25 Academic Year Rates

Tuition rates for the fall 2024, spring 2025, and summer 2025 semesters.

| How many credits do you plan to take per semester? | Cost |
| --- | --- |
| 11 or fewer | $1,027 per credit |
| 12 or more | $12,325 per semester |
Financial Aid and Military Benefits
Paying for Your Certificate
Students pursuing a certificate are considered "nondegree," a status that is not eligible for federal student aid, including the Federal Direct Stafford Loan program. A private alternative loan may be an option to consider.
Additionally, Penn State offers many ways to pay for your education, including an installment plan and third-party payments. Penn State World Campus also offers an Employer Reimbursement and Tuition Deferment Plan. Learn more about the options for paying for your education.
Students pursuing a degree and meeting all other eligibility requirements may qualify for financial aid.
How to Apply
Deadlines and Important Dates
Your degree application, including receipt of all materials, must be received by the deadlines below to be considered complete.
Fall Deadline

: 

Apply by July 1 to start August 26

Spring Deadline

: 

Apply by November 1, 2024, to start January 13, 2025
Admission Requirements 
For admission to the Graduate School, an applicant must hold either (1) a baccalaureate degree from a regionally accredited U.S. institution or (2) a tertiary (postsecondary) degree that is deemed comparable to a four-year bachelor's degree from a regionally accredited U.S. institution. This degree must be from an officially recognized degree-granting institution in the country in which it operates.
What You Need
Applications are submitted electronically and include a nonrefundable application fee. You will need to upload the following items as part of your application:
Official transcripts from each institution attended, regardless of the number of credits or semesters completed. Transcripts not in English must be accompanied by a certified translation. Penn State alumni do not need to request transcripts for credits earned at Penn State, but must list Penn State as part of your academic history. If you are admitted, you will be asked to send an additional official transcript. You will receive instructions at that time.
GPA and Test Scores —  For admission to the certificate program, a 2.75 GPA, either overall or from the last 60 credits, is needed. A 3.0 GPA must be obtained in order to successfully complete the certificate. GRE test scores are not required and will not be accepted as part of your application. A minimum of 2 years relevant work experience is recommended.
English Proficiency — The language of instruction at Penn State is English. With some exceptions, international applicants must take and submit scores for the Test of English as a Foreign Language (TOEFL) or International English Language Testing System (IELTS). Minimum test scores and exceptions are found in the English Proficiency section on the Graduate School's "Requirements for Graduate Admission" page. Visit the TOEFL website for testing information. Penn State's institutional code is 2660.
Reference (1) — You will need to initiate the process through the online application by entering the name, email address, and mailing address of a professional reference. Upon submission of your application, an email will be sent to each recommender requesting they complete a brief online recommendation regarding your commitment for success in an online program. Please inform the recommender that they must submit the form in order for your application to be complete.
Program-Specific Questions/Materials
Résumé — Upload your résumé to the online application.
Program-specific questions — Please submit your responses with your application.
Statement of Interest — Please include a written personal statement in your application to share information that you deem important to your candidacy. Be sure to include why you are a qualified applicant and how this degree will assist you in meeting your future career goals. You may wish to describe aspects of your background and interests — intellectual, personal, and/or professional — and how you will uniquely contribute to the IST community and/or the related professions. As a suggested length, limit your statement to one or two pages, double-spaced. At the top of each page, please indicate "STATEMENT OF INTEREST," along with your name, numbering each page.
Start Your Application
You can begin your online application at any time. Your progress within the online application system will be saved as you go, allowing you to return at any point as you gather additional information and required materials.
Begin the graduate school application
Choose Enrollment Type: "Certificate Admission"
Choose "WORLD CAMPUS" as the campus
Choose "Enterprise Architecture" as the certificate
Checking Your Status
You can check the status of your application by using the same login information established for the online application form.
Technical Requirements 
Review the technical requirements for this degree program.
Get the resources you need to make informed decisions about your education. Request information on this program and other programs of interest by completing this form.
Ready to take the next step toward your Penn State graduate certificate?
Start or Advance Your Career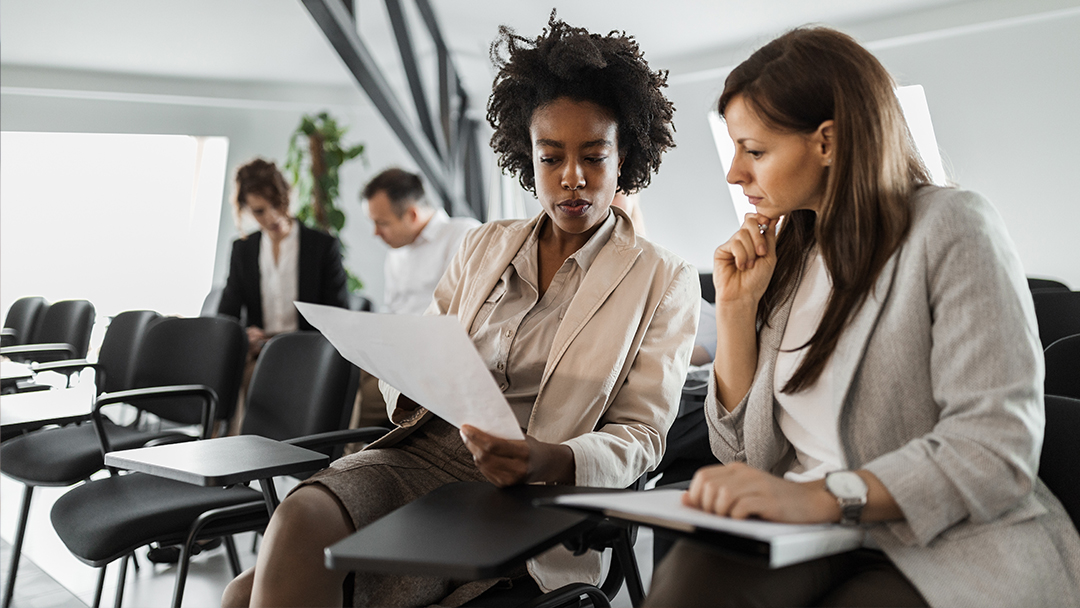 One of the many advantages of EA is its application to a host of positions and opportunities. Although a relatively new career field in many organizations, EA is rapidly evolving — and many career paths are emerging.
A Head Start toward a Master's Degree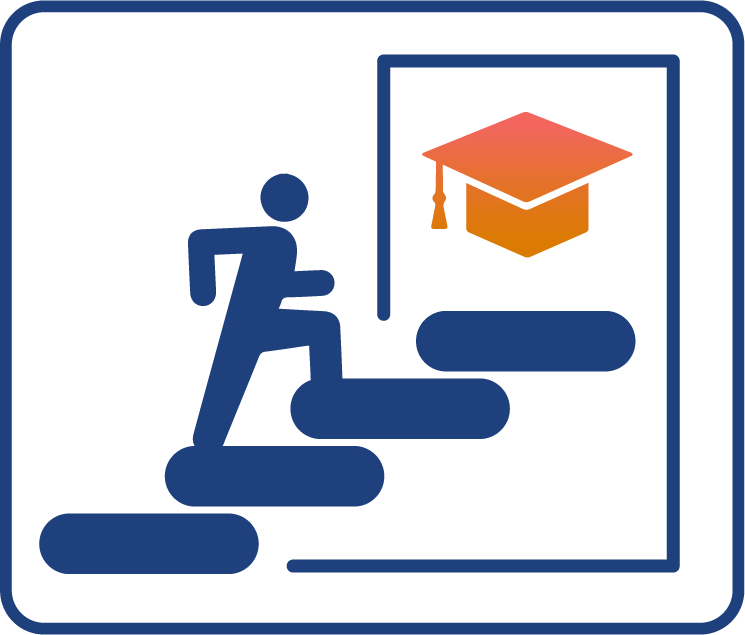 Not only can this program help create opportunities in your career, it can also give you a solid head start toward a full master's degree.
Contact Us
To learn more about the Graduate Certificate in Enterprise Architecture, offered in partnership with the Penn State College of Information Sciences and Technology, please contact: 
Chrissie Fitzgerald
Graduate Programs Manager
College of Information Sciences and Technology
The Pennsylvania State University
E108 Westgate Building
University Park PA 16802
[email protected]
For general questions about Penn State World Campus, please contact: 
World Campus Admissions Counselors
Phone: 814-863-5386
[email protected]
Faculty
Neil Efrom

M.S., Business Technology, Marymount University

B.S., Industrial Management, Carnegie Mellon University

Mr. Neil Efrom is the acting co-department head for MITRE's Enterprise Transition Planning and Execution department. He has more than 25 years of experience in business process re-engineering and enterprise architecture projects for commercial companies and government organizations.

David Fusco

Ed.D., Educational Leadership and Management, Drexel University

M.Ed., Saint Francis University

B.S., Computer Science, Penn State

Dr. David Fusco is an associate teaching professor and director of experiential learning in the College of Information Sciences and Technology at University Park. Dr. Fusco teaches courses in cybersecurity, enterprise technology integration, and leadership. In 2018, Dr. Fusco received the George J. McMurtry Faculty Excellence in Teaching and Learning Award.

David Hollar

M.S., Computer Science, Rochester Institute of Technology

B.S., Computer Science, Lenoir-Rhyne University

David Hollar is a principal enterprise architect for the MITRE Corporation's Enterprise Strategy & Transformation Innovation Center, providing advice and guidance to senior executives within the federal government. He has more than 25 years of experience working with federal government and private industry on system development, enterprise architecture, and transition planning and execution. His areas of interest and expertise also include enterprise transformation, technology strategy, and risk analysis.

Carla D. Kendrick

Ph.D., Organization and Management, Capella University

M.A., Computer Resource Management, Webster University

B.A., Communications, University of Alabama

Dr. Carla D. Kendrick is an adjunct instructor with the Penn State College of Information Sciences and Technology. She is also a principal enterprise architect with The MITRE Corporation. Her career spans more than 37 years of providing advice and guidance for senior executives in establishing and using enterprise architecture (EA), systems engineering principles, management strategies, strategic planning, organization management, and program management.

Jerry Krawczyk

M.S., Environmental Sciences, Johns Hopkins University

B.A., Mathematical Sciences, University of California, Santa Barbara

B.A., Mathematical Economics, University of California, Santa Barbara

Jerry Krawczyk is an enterprise technology leader at Penn State with more than 20 years of experience dedicated to higher education with a focus on enabling institutional transformation. Jerry is a recognized leader for holistically assessing institutional needs, organizational/financial constraints, and information technology solutions to deliver services supporting the university's strategic priorities. Further, he is an engaged leader with a passion for team-building, staff development, and organizational transformation.

Rosalie Ocker

Ph.D., Computer and Information Science, Rutgers University Graduate School of Management

B.A., Economics, Albright College

Dr. Rosalie Ocker is an associate teaching professor in the College of Information Sciences and Technology at Penn State University Park. Prior to working in academia, Dr. Ocker was a consultant at Arthur Anderson (now Accenture), where she worked in the financial services sector, developing financial trading systems for firms on Wall Street. She also worked at Morgan Stanley as an internal consultant. Dr. Ocker teaches EA 871: Enterprise Architecture Foundations I and EA 594: Capstone Project.
Ready to take the next step toward your Penn State graduate certificate?