Application deadline
Apply by
March
1
to start

May 13
Credits and costs
12
Credits
$1,017
per credit
Online Certificate in Ag Biosecurity and Food Defense 
Protecting the nation's food and fiber supply is of paramount importance to the well-being and prosperity of our country. A biological attack on our food supply could lead to illness, loss of life, and economic and social instability. Penn State's online Graduate Certificate in Agricultural Biosecurity and Food Defense program can help you expand your knowledge of diverse agricultural and food supply chain systems and prepare you to develop and implement safety measures to prevent or manage biological threats.
Designed for working professionals with or without experience in the agricultural and food security industry, the Graduate Certificate in Agricultural Biosecurity and Food Defense is open to candidates who hold a bachelor's degree. The program is ideal for public health professionals, food safety analysts, quality control specialists, plant managers, food safety engineers, food defense coordinators, and food inspectors.
What Makes Penn State's Online Homeland Security Program Different?
Penn State's College of Agricultural Science offers this unique certificate as part of the online homeland security program. Based on a partnership of six colleges, the Penn State Homeland Security portfolio is one of the nation's most respected and comprehensive HLS programs, designed to educate professionals and prepare leaders to make societies more secure in a global era of evolving threats in an all-hazards spectrum. 
Penn State's Online AGBFD Certificate Curriculum
The agricultural biosecurity and food defense course work can be completed in just over a year and demonstrates to your employer your commitment to a deeper understanding of the vulnerabilities and protection of our food system.
The curriculum focuses on building your knowledge in these key areas:
current agricultural and food security issues and vulnerabilities
structure and roles of U.S. federal, state, and local government in agricultural biosecurity and food defense
recognition of a foodborne or agricultural disease event as a terrorist or criminal act
effective prevention, surveillance, diagnosis, response, and recovery from agricultural and foodborne disease outbreaks
Information for Military and Veterans
Are you a member of the military, a veteran, or a military spouse? Please visit our military website for additional information regarding financial aid, transfer credits, or application instructions. 
Courses
Penn State's 12-credit Graduate Certificate in Agricultural Biosecurity and Food Defense helps shape leaders capable of preventing and responding to agricultural biosecurity threats and disasters. 
Required Courses (12 credits)
Costs and Financial Aid
Graduate Tuition
Graduate tuition is calculated based on the number of credits for which you register. Tuition is due shortly after each semester begins and rates are assessed every semester of enrollment.
2023–24 Academic Year Rates

Tuition rates for the fall 2023, spring 2024, and summer 2024 semesters.

| How many credits do you plan to take per semester? | Cost |
| --- | --- |
| 11 or fewer | $1,017 per credit |
| 12 or more | $12,203 per semester |
2024–25 Academic Year Rates

Tuition rates for the fall 2024, spring 2025, and summer 2025 semesters.

| How many credits do you plan to take per semester? | Cost |
| --- | --- |
| 11 or fewer | $1,027 per credit |
| 12 or more | $12,325 per semester |
Financial Aid and Military Benefits
Paying for Your Certificate
Students pursuing a certificate are considered "nondegree," a status that is not eligible for federal student aid, including the Federal Direct Stafford Loan program. A private alternative loan may be an option to consider.
Additionally, Penn State offers many ways to pay for your education, including an installment plan and third-party payments. Penn State World Campus also offers an Employer Reimbursement and Tuition Deferment Plan. Learn more about the options for paying for your education.
Students pursuing a degree and meeting all other eligibility requirements may qualify for financial aid.
How to Apply
Deadlines and Important Dates
Your degree application, including receipt of all transcripts, should be received by the following deadlines to be considered complete.
Summer Deadline

: 

Apply by March 1 to start May 13

Fall Deadline

: 

Apply by July 1 to start August 26

Spring Deadline

: 

Apply by October 15, 2024, to start January 13, 2025
Admission Requirements
For admission to the Graduate School, an applicant must hold either (1) a baccalaureate degree from a regionally accredited U.S. institution or (2) a tertiary (postsecondary) degree that is deemed comparable to a four-year bachelor's degree from a regionally accredited U.S. institution. This degree must be from an officially recognized degree-granting institution in the country in which it operates.
What You Need
Applications are submitted electronically and include a nonrefundable application fee. You will need to upload the following items as part of your application:
Official transcripts from each institution attended, regardless of the number of credits or semesters completed — Transcripts not in English must be accompanied by a certified translation. Penn State alumni do not need to request transcripts for credits earned at Penn State, but must list Penn State as part of your academic history. If you are admitted, you will be asked to send an additional official transcript. You will receive instructions at that time.
GPA and Test Scores — Postsecondary (undergraduate), junior/senior (last two years) GPA is required.
GRE or GMAT scores are NOT required.
English Proficiency — The language of instruction at Penn State is English. With some exceptions, international applicants must take and submit scores for the Test of English as a Foreign Language (TOEFL) or International English Language Testing System (IELTS). Minimum test scores and exceptions are found in the English Proficiency section on the Graduate School's "Requirements for Graduate Admission" page. Visit the TOEFL website for testing information. Penn State's institutional code is 2660.
References (3) — You will need to initiate the process through the online application by entering names, email addresses, and mailing addresses of three references. Upon submission of your application, an email will be sent to each reference requesting they complete a brief online recommendation regarding your commitment for success in an online program. Please inform all recommenders they must submit the form in order for your application to be complete.
Program-Specific Questions/Materials
Résumé — Upload your (one page) résumé to the online application.
Statement of Purpose — A statement of no more than 500 words explaining to the admissions committee how your professional experience and goals relate to the program to which you are applying. Your statement could include aspects such as the following: your reasons for pursuing the degree, why you feel you are a good candidate for the program, and any information you would like the admissions committee to know about you personally and/or professionally.
Start Your Application
You can begin your online application at any time. Your progress within the online application system will be saved as you go, allowing you to return at any point as you gather additional information and required materials.
Begin the graduate school application
Choose Enrollment Type: "Certificate Admission"
Choose "WORLD CAMPUS" as the campus
Choose "Agricultural Biosecurity" as the certificate 
Checking Your Status
You can check the status of your application by using the same login information established for the online application form.
Technical Requirements 
Review the technical requirements for this degree program.
Get the resources you need to make informed decisions about your education. Request information on this program and other programs of interest by completing this form.
Ready to take the next step toward your Penn State graduate certificate?
Start or Advance
Your Career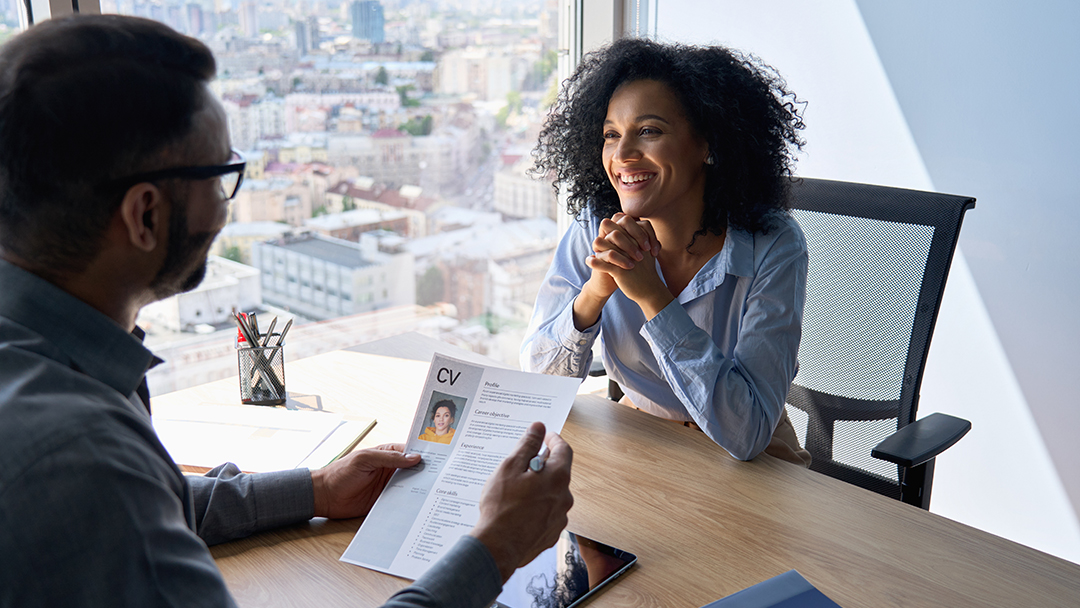 You can use the knowledge gained from this program and the support of Penn State career resources to pursue careers in a variety of fields, depending on your goals.
A Head Start toward a Master's Degree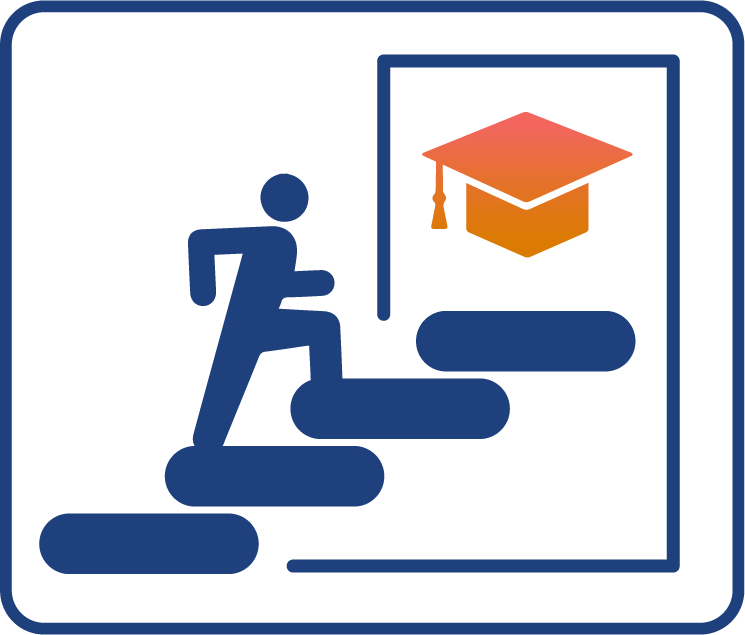 Not only can this program help create opportunities in your career, it can also give you a solid head start toward a full master's degree.
Contact Us
For questions related to the Graduate Certificate in Agricultural Biosecurity and Food Defense, offered in partnership with the Penn State College of Agricultural Sciences, please contact:
Kim Hall, Graduate Coordinator
College of Agricultural Sciences
Plant Pathology and Environmental Microbiology
The Pennsylvania State University
210 Buckhout Lab
Phone: 814-865-7069
Email: [email protected]
For general questions about Penn State World Campus, please contact:

World Campus Admissions Counselors
Phone: 814-863-5386
Email: [email protected]
Faculty
Catherine Cutter

Ph.D., Food Technology; Microbiology, Clemson University

M.S., Pathobiology; Bacteriology, University of Connecticut

B.S., Pathobiology, University of Connecticut

Dr. Catherine Cutter's research determines the prevalence of pathogens in foods, develops methods to sample and detect foodborne pathogens, and validates control measures for microbial contaminants in foods. She also researches food safety practices of food handlers and laboratory personnel. Dr. Cutter teaches in food safety–related Extension workshops/short courses for food industry professionals. She is a professor in the Department of Food Science and assistant director of food safety and quality programs, Penn State Extension, in the College of Agricultural Sciences.

Ernest Hovingh

Ph.D., Epidemiology, University of Prince Edward Island

DVM, Veterinary Medicine, University of Guelph

Dr. Ernest Hovingh is an associate research professor and Extension veterinarian at Penn State. His primary teaching/extension and discovery interests include population health and preventive medicine, as well as biosecurity and epidemiology. He conducts applied research projects on topics important to cattle health and welfare, as well as pre-harvest food safety, food quality, and anti-microbial resistance.

Seogchan Kang

Ph.D., Physiological Chemistry, University of Wisconsin

M.S., Chemistry, Seoul National University

B.S., Chemistry, Seoul National University

Dr. Seogchan Kang's three main goals of research focus on improving biocontrol via enhanced understanding of chemical ecology underpinning plant-microbe and microbe-microbe interactions; advancing understanding of the molecular, cellular, and evolutionary mechanisms underpinning plant-fungal pathogen interactions; and supporting community research, education, and extension on plant diseases by archiving and disseminating phylogenetic and genomic data from major pathogen groups through web-based informatics platforms.

Gretchen Kuldau

Ph.D., Molecular and Physiological Plant Biology, University of California, Berkeley

B.S., Biology, Wellesley College

Dr. Gretchen Kuldau's work focuses on understanding mycotoxin development in grain and forage crops, with an emphasis on Fusarium toxins. Her approaches include fungal molecular genetics, greenhouse, growth chamber and field studies, use of chromatography for mycotoxin analysis, and general microbiology. She teaches courses in agricultural biosecurity and co-teaches a General Education course on fungi, titled "The Fungal Jungle."
Ready to take the next step toward your Penn State graduate certificate?