Application deadline
Apply by
March
15
to start

May 13
Credits and costs
120
Credits
$626/$671
per credit
Nationally Recognized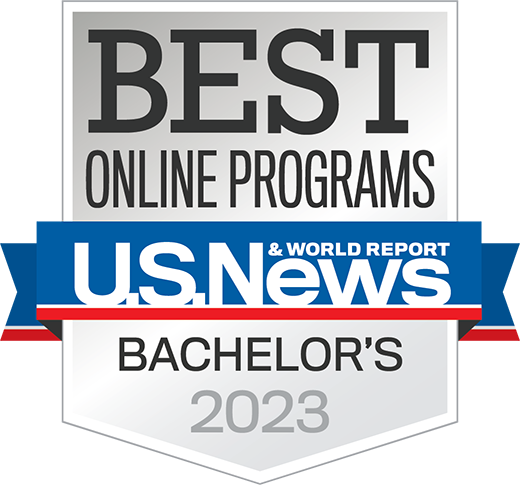 Our bachelor's degrees are highly ranked by U.S. News & World Report.
Cultivate Your Career with an Online Agribusiness Degree
As the world's population continues to grow, successful production of food and other agricultural products will remain a global issue for many years to come. The Bachelor of Science in Agribusiness Management can prepare you for a successful business career in industries related to the food system. This degree can help you develop vital decision-making skills, understanding of the agricultural-food system dynamics, and leadership/management qualities to enhance your contributions to agribusiness enterprises or even your own entrepreneurial ventures.
Why an Agribusiness Management Degree Online at Penn State?
Penn State's online Bachelor of Science in Agribusiness Management provides an interdisciplinary curriculum that integrates studies in agriculture and business management with courses in finance, supply chain, marketing, and consumer behavior. You can apply the skills you learn directly to the challenges that agribusinesses face today.
Within the agribusiness management degree, you will also select 12 credits in a specialty area that you will choose in consultation with your Penn State World Campus adviser. Students often use these courses to pursue their interest in other agriculture-related areas, business and leadership areas, or something completely different. Or you can choose to use these 12 credits toward earning one of the online minors available to complement your interests and strengthen your career aspirations by differentiating your course work.
Who Should Apply?
This could be an excellent program for you if you already work or aspire to work in the world food system in areas such as food agriculture, forestry, fishing, food manufacturing, grocery and farm wholesale, lawn, garden, grocery stores, or transportation and storage.
Learning Outcomes
After successfully completing the Bachelor of Science in Agribusiness Management program, you should be able to implement these skills in the workplace:
Application of Technology: Apply contemporary information technology tools, including business software applicable to the field of agribusiness.
Data Analysis and Problem-Solving: Recognize, analyze, and solve issues within agribusiness, using quantitative and qualitative measures.
Management Theory/Practice: Employ agribusiness concepts and principles to contemporary organizational practices.
Industry Communication: Describe key concepts in agricultural and business management and explain how business management concepts can be applied to manage interactions with other parts of the food system and achieve a competitive advantage in the agricultural business world.
Online Education at Penn State
Penn State has a history of 100+ years of distance education and more than a decade of experience in online learning. We create an online learning environment that offers you the same quality education our residential students experience in a face-to-face setting. Learn more about Penn State World Campus.
Courses
Penn State's online Bachelor of Science in Agribusiness Management is designed to provide you with an understanding of how to apply business principles to real-world issues and opportunities in the agricultural and life sciences industries. This interdisciplinary approach allows you to focus on business basics, such as marketing and finance, with specialties related to the multimillion-dollar food and fiber industry. The program offers a variety of course options, so you can customize the degree to meet your specific career goals.
The number of credits you will have to take will vary according to the courses you transfer into the business degree program. All students are expected to complete at least 36 credits at Penn State to earn this degree. Once you are admitted into the degree program, an academic adviser will help you determine the remaining requirements.
This course list includes only courses offered through World Campus. An official degree audit or the recommended academic plan for this program may include additional course options and detailed requirements.
Prescribed Courses (37 credits)
Additional Courses (select 30 credits)
Specialization Courses (select 12 credits)
Select 12 credits in specialty area, in consultation with an adviser. At least 6 credits must be at the 300 or 400 level.
General Education Requirements
Some General Education requirements may be satisfied by courses required for the major. Students should work with an adviser to select courses.
Foundations: 15 credits  
All courses require a grade of C or better. Inter-Domain courses may not be used for foundations requirements. 

Writing/Speaking: 9 credits 
Quantification: 6 credits 
3-6 credits are selected from mathematics, applied mathematics, and statistics; 3 credits may be selected from computer science or symbolic logic. 

Knowledge Domains: 15 credits  
Inter-Domain courses may not be used for knowledge domain requirements.

Health and Wellness (GHW): 3 credits 
Natural Sciences (GN): 3 credits 
Arts (GA): 3 credits 
Humanities (GH): 3 credits 
Social and Behavioral Sciences (GS): 3 credits  

Integrative Studies: 6 credits

Inter-Domain course work: 6 credits  

Exploration: 9 credits 

Natural Sciences (GN) (may be Inter-Domain): 3 credits
GA, GH, GN, GS, and Inter-Domain courses: 6 credits  
May include 3 credits of World Language course work beyond the requirements of the student's degree program or at the 12th credit level, whichever is higher.
These General Education Requirements are for students who started in summer 2023 or later. Students who started earlier can review the prior version of the general education requirements. 
Costs and Financial Aid
Undergraduate Tuition
Undergraduate tuition is calculated based on the number of credits for which you register and the number of total credits you have accrued at or transferred to Penn State.
Tuition is due shortly after each semester begins and rates are assessed every semester of enrollment.
2023–24 Academic Year Rates

Tuition rates for the fall 2023, spring 2024, and summer 2024 semesters.

| How many credits do you plan to take per semester? | If you have 59 or fewer credits | If you have 60 or more credits |
| --- | --- | --- |
| 11 or fewer | $626 per credit | $671 per credit |
| 12–19 | $7,602 per semester | $8,206 per semester |
Undergraduate students taking more than 19 credits will be charged the flat tuition rate plus the regular per credit hour rate for each credit above 19. 
2024–25 Academic Year Rates

Tuition rates for the fall 2024, spring 2025, and summer 2025 semesters.

| How many credits do you plan to take per semester? | If you have 59 or fewer credits | If you have 60 or more credits |
| --- | --- | --- |
| 11 or fewer | $632 per credit | $678 per credit |
| 12–19 | $7,678 per semester | $8,288 per semester |
Undergraduate students taking more than 19 credits will be charged the flat tuition rate plus the regular per credit hour rate for each credit above 19. 
Financial Aid and Military Benefits
How to Apply
Deadlines and Important Dates
Your degree application, including receipt of all transcripts, must be received by the following deadlines to be considered complete.
Summer Deadline

: 

Apply by March 15 to start May 13

Fall Deadline

: 

Apply by June 30 to start August 26

Spring Deadline

: 

Apply by October 31, 2024, to start January 13, 2025
New students are encouraged to complete the FAFSA by March 1. Please visit the Office of Student Aid website for more information about applying for financial aid and recommended deadlines.
Admissions Help
Thank you for your interest in applying to this program. Contact an admissions counselor to discuss your educational goals, financial aid options, and application deadlines.
Admission Requirements 
The agribusiness management bachelor's program is designed for you if you have:
an interest in agriculture-related fields, economics, finance, and/or marketing
an employment background in an agriculture- or business-focused career, such as farming, production, or facility operator, and if you want to complete a degree to advance in your current position or seek out a new career opportunity
an associate degree in a related field or have completed the first two years of a bachelor's degree (not required)
What You Need
Applications are submitted electronically and include a nonrefundable application fee. You will need the following items to complete your application:
High school transcripts or GED transcript — First-year applicants are required to submit Self-Reported Academic Records (SRAR). Official high school transcripts will only be required at the time a student accepts an offer of admission to Penn State.
Official college or university transcripts, if you attended another institution, and/or official military transcripts (if applicable) — All college or university transcripts are required regardless of the length of time that has passed, the grades earned, or the accreditation of the institutions attended. Acceptance of transfer credit toward your degree is subject to final approval by the academic department. For detailed information, see the Transfer Students page.
Transcripts not in English must be accompanied by a certified translation. Please send your transcripts by mail or electronically through Parchment, eScrip-Safe, or the National Student Clearinghouse directly to Penn State from the college/university where course work was attempted.
Submit official documents by mail to:
Undergraduate Admissions Office
The Pennsylvania State University
201 Shields Building
University Park, PA 16802
English Proficiency — The language of instruction at Penn State is English. With some exceptions, international applicants must take and submit scores for the Test of English as a Foreign Language (TOEFL) or International English Language Testing System (IELTS). Minimum test scores and exceptions are found in the English Language Proficiency section on the Undergraduate Admissions International Requirements page. Visit the TOEFL website for testing information. Penn State's institutional code is 2660.
Start Your Application
Former Penn State students may not need to complete the admissions application. Please visit our Returning Students page for instructions. 
If this is your first time applying to Penn State, you'll need to complete the following steps:
Review the application instructions before beginning.
Complete the online application and submit all official documents.
Pay the application fee.
Checking Your Status
You can check the status of your application by using the same login information established for the online application form and choosing "MyPennState — Check Application Status." Your decision letter (confirming your acceptance or denial) will be mailed four to six weeks after receipt of all application materials. An admissions counselor will contact you if additional information is required.
Technical Requirements 
Review the technical requirements for this degree program.
Get the resources you need to make informed decisions about your education. Request information on this program and other programs of interest by completing this form.
Ready to take the next step toward your Penn State bachelor's degree?
Start or Advance Your Career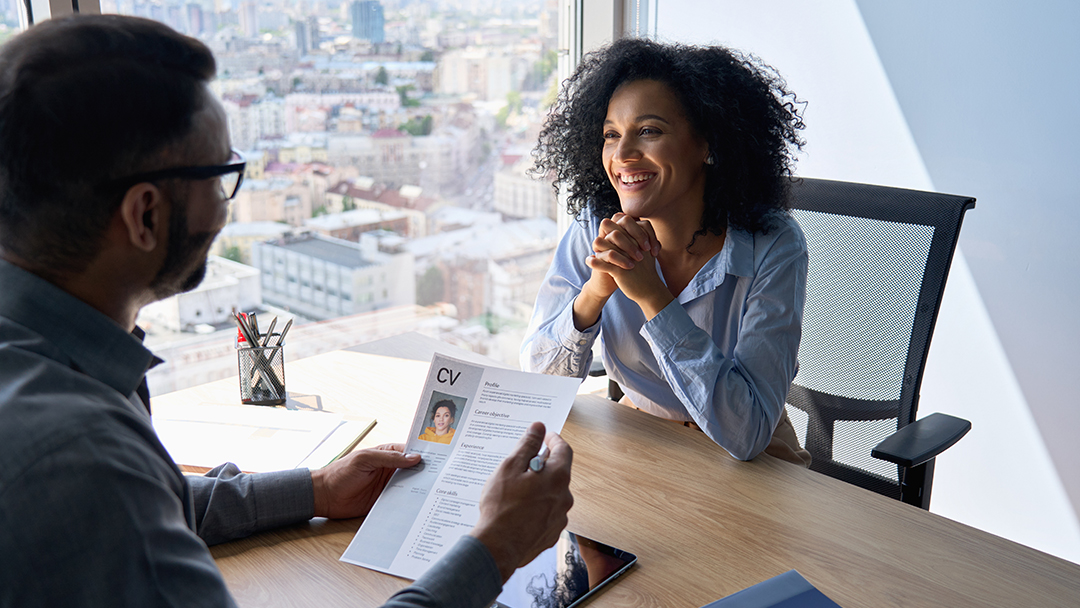 The online agribusiness management degree program and Penn State career resources can prepare you for a challenging and rewarding career in a number of fields, including food production, wholesaling and retailing industries, financial services, agricultural supply logistics, procurement, and input supply. You can also pursue advanced study in business administration, finance, or marketing.
Contact Us
To learn more about the Bachelor of Science in Agribusiness Management, offered in partnership with the Penn State College of Agricultural Sciences, please contact:
World Campus Admissions Counselors
Phone: 814-863-5386
Email: [email protected]
Faculty
C. Daniel Azzara

Ph.D., Food Science, Penn State

M.S., Food Science, Penn State

B.S., Science Education, Virginia Tech

Dr. C. Daniel Azzara is the Alan R. Warehime Professor of Food and Agribusiness and director of Entrepreneurship and Innovation in the College of Agricultural Sciences. Prior to this role, he spent more than 25 years in industry and retired as an R&D executive. His work focuses on company strategy, with particular emphasis on new product development and corporate social responsibility.

Rachael Brown

M.S., Agricultural Economics, University of Kentucky

B.S., Agricultural Economics, University of Florida

Rachael Brown is a part-time instructor for the B.S. in Agribusiness Management. She has worked for the U.S. Department of Agriculture, and she currently works for the United States Coast Guard. She has specialty experience in regulatory, production, and environmental economics as they relate to agricultural economics.

Kyle Hoy

Ph.D., Agricultural, Environmental, and Regional Economics, Penn State

B.A., Economics, Lebanon Valley College

Dr. Kyle Hoy studies the effects of shale gas development and resource taxation.

Jonathan Tuthill

Ph.D., Agricultural Economics, Penn State

M.S., Agricultural Economics and Operations Research, Penn State

B.A., Economics, Dickinson College

Dr. Jonathan Tuthill is a senior instructor as well as the lead faculty member for the B.S. in Agribusiness Management program. He is interested in agricultural risk management issues and all types of quantitative analysis as it applies to agribusiness management.
Ready to take the next step toward your Penn State bachelor's degree?