Application deadline
Apply by
December
10
to start

January 8
Credits and costs
12
Credits
$1,017
per credit
As more emphasis is placed on sustainability practices, the need will grow for highly analytical energy experts with skills in sustainability technologies and systems in relation to markets, policy, and economics. Their abilities will be used to develop, manage, and improve manufacturing processes, corporate practices, and commercial products for enhanced long-term sustainability of their organizations.
The most successful professionals will be able to create business plans for the adoption and deployment of technologies to address critical challenges in sustainability facing our global society.
Why a Certificate in Sustainability Management and Policy at Penn State?
The 12-credit Graduate Certificate in Sustainability Management and Policy (SMP) is offered through Penn State's World Campus. Our online courses make it possible for you to gain essential sustainability skills while maintaining your current responsibilities.
As a World Campus student, you have the flexibility to complete your course work at times and places most convenient for you, combined with a highly relevant, dynamic curriculum taught by faculty with world-class expertise.
Who Should Apply?
Penn State's online Graduate Certificate in Sustainability Management and Policy program could be right for you if you have a technical mindset and are interested in focusing on the implementation and interpretation of existing sustainability policies and regulations — and in exploring future sustainability strategies with regard to changing economic, environmental, political, and societal conditions.
The program is appropriate for students with diverse backgrounds — whether or not you received your bachelor's degree in renewable energy and sustainability systems. If you already have a sustainability-oriented job and are looking to further excel at your current position or if you are looking to better define yourself within the growing sustainability management sector, this program could benefit you.
Information for Military and Veterans
Are you a member of the military, a veteran, or a military spouse? Please visit our military website for additional information regarding financial aid, transfer credits, or application instructions. 
Online Education at Penn State
Penn State has a history of 100+ years of distance education and more than a decade of experience in online learning. We create an online learning environment that offers you the same quality education our residential students experience in a face-to-face setting. Learn more about Penn State World Campus.
Courses
You can earn the Graduate Certificate in Sustainability Management and Policy by successfully completing four online courses. If you are subsequently granted admission to the Master of Professional Studies in Renewable Energy and Sustainability Systems (MPS-RESS) degree program, you may apply these 12 credits. Please note that a grade of B- or higher must be received in each certificate course for the credits to count toward the MPS-RESS degree.
The courses offer a balanced view of the various dimensions of sustainability, discussing technological, environmental, economic, societal, and political aspects of sustainable energy solutions. You can prepare to lead sustainability projects in both corporate settings and within government entities by studying such topics as:
the evaluation of energy policy challenges and crafting policy alternatives to meet not just economic goals but also environmental and social goals from a global perspective
energy resource availability, including current energy markets and forecast scenarios, and the technology processes used for conversion
the identification and characterization of leading stakeholders, including energy producers, professional associations, and interest groups for various energy sectors
the technical and economic understanding of sustainability technologies and systems, and the assessment of their impacts using social, environmental, and economic metrics
the creation of business opportunities for innovations that strategically target true sustainability needs and help to reinvent an organization within the marketplace
Required Courses (12 credits)
Costs and Financial Aid
Graduate Tuition
Graduate tuition is calculated based on the number of credits for which you register. Tuition is due shortly after each semester begins and rates are assessed every semester of enrollment.
2023–24 Academic Year Rates

Tuition rates for the fall 2023, spring 2024, and summer 2024 semesters.

| How many credits do you plan to take per semester? | Cost |
| --- | --- |
| 11 or fewer | $1,017 per credit |
| 12 or more | $12,203 per semester |
2024–25 Academic Year Rates

Tuition rates for the fall 2024, spring 2025, and summer 2025 semesters.

| How many credits do you plan to take per semester? | Cost |
| --- | --- |
| 11 or fewer | $1,027 per credit |
| 12 or more | $12,325 per semester |
Financial Aid and Military Benefits
Paying for Your Certificate
Students pursuing a certificate are considered "nondegree," a status that is not eligible for federal student aid, including the Federal Direct Stafford Loan program. A private alternative loan may be an option to consider.
Additionally, Penn State offers many ways to pay for your education, including an installment plan and third-party payments. Penn State World Campus also offers an Employer Reimbursement and Tuition Deferment Plan. Learn more about the options for paying for your education.
Students pursuing a degree and meeting all other eligibility requirements may qualify for financial aid.
How to Apply
Deadlines and Important Dates
This program accepts applications throughout the year. If you wish to begin taking courses in a particular semester, please submit a completed application by the semester application deadlines noted below.
The application deadlines for this program are:
Spring Deadline

: 

Apply by December 10 to start January 8

Summer Deadline

: 

Apply by April 20 to start May 13

Fall Deadline

: 

Apply by July 20 to start August 26
Admission Requirements
For admission to the Graduate School, an applicant must hold either (1) a baccalaureate degree from a regionally accredited U.S. institution or (2) a tertiary (postsecondary) degree that is deemed comparable to a four-year bachelor's degree from a regionally accredited U.S. institution. This degree must be from an officially recognized degree-granting institution in the country in which it operates.
What You Need
Applications are submitted electronically and include a nonrefundable application fee. You will need to upload the following items as part of your application:
English Proficiency — The language of instruction at Penn State is English. With some exceptions, international applicants must take and submit scores for the Test of English as a Foreign Language (TOEFL) or International English Language Testing System (IELTS). Minimum test scores and exceptions are found in the English Proficiency section on the Graduate School's "Requirements for Graduate Admission" page. Visit the TOEFL website for testing information. Penn State's institutional code is 2660.
GRE and GMAT test scores are NOT required.
Start Your Application
You can begin your online application at any time. Your progress within the online application system will be saved as you go, allowing you to return at any point as you gather additional information and required materials.
Begin the graduate school application
Choose Enrollment Type: "Certificate Admission"
Choose "WORLD CAMPUS" as the campus
Choose "Sustainability Management Policy" as the certificate
Checking Your Status
You can check the status of your application by using the same login information established for the online application form.
Technical Requirements 
Review the technical requirements for this degree program.
Get the resources you need to make informed decisions about your education. Request information on this program and other programs of interest by completing this form.
Ready to take the next step toward your Penn State graduate certificate?
Start or Advance Your Career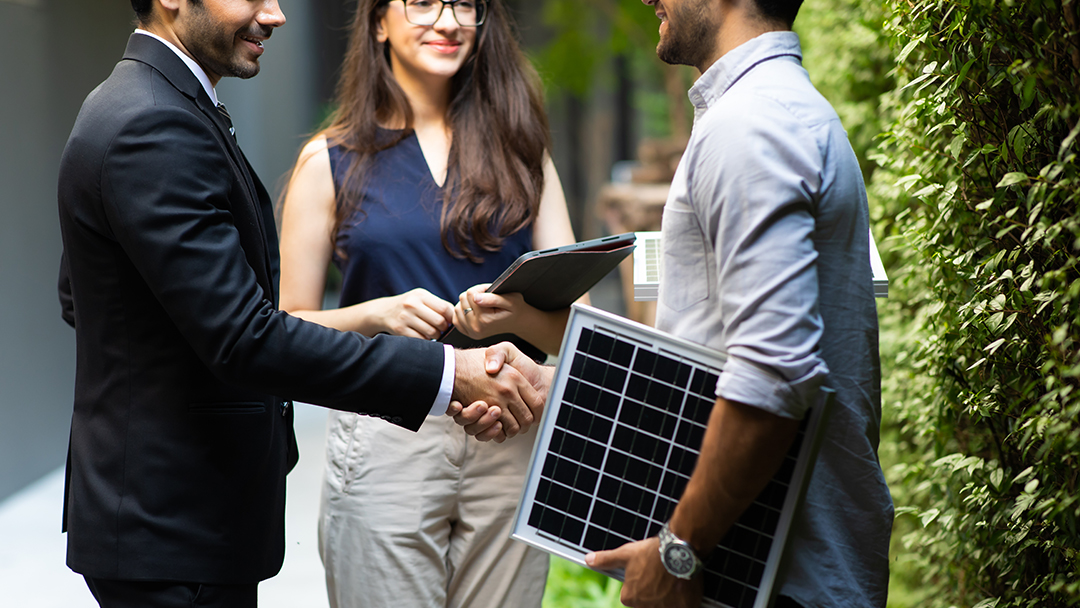 You can use the knowledge gained from this program and the support of Penn State career resources to pursue careers in a variety of fields, depending on your goals.
A Head Start toward a Master's Degree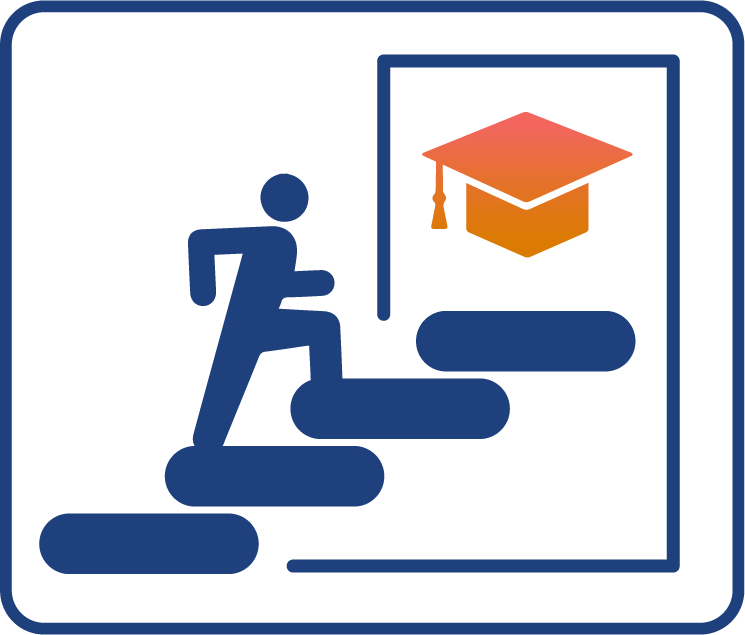 Not only can this program help create opportunities in your career, it can also give you a solid head start toward a full master's degree.
Contact Us
Our Student Services and program specialists are available now to help you with your application and to answer any questions you have about our graduate programs in Renewable Energy and Sustainability Systems (RESS). Please contact us with anything you wish to discuss.
Noelle Capparelle, MPS-RESS Program Assistant
Email: [email protected]
Phone: 814-867-5401 (local)
Toll-free: 877-713-7778
To see more detailed information about the renewable energy and sustainability systems portfolio, visit the RESS program website. You can also visit the Open Educational Resources website to preview the courses offered online by the Department of Energy and Mineral Engineering.
For general questions about Penn State World Campus, please contact:
World Campus Admissions Counselors
Phone: 814-863-5386
Email: [email protected]
Faculty
Erich Schienke

Ph.D., Science and Technology Studies, Rensselaer Polytechnic Institute

M.S., Science and Technology Studies, Rensselaer Polytechnic Institute

B.A., Technology Studies, Hampshire College

Dr. Erich Schienke's research and teaching interests are in the areas of energy policy, renewable energy systems design and implementation, ethical dimensions of renewable energy and sustainability systems, sustainability indicators, ESG, and workforce requirements needed to meet the demands of the rapidly growing renewable energy industry. He has published in multiple peer-reviewed journals and edited volumes, which have received more than 250 citations across a range of topics, including climate risk management, ethics and sustainability, and ecological governance.

Mark Fedkin

Ph.D., Geo-Environmental Engineering, Penn State

M.S., Geo-Environmental Engineering, Penn State

B.S., Geology, Moscow State University (Russia)

Dr. Mark Fedkin is an assistant teaching professor and lead faculty of the energy and sustainability policy program at Penn State. He is also a lead faculty in the renewable energy and sustainability systems graduate online program. He has worked for more than ten years for the Earth and Mineral Sciences Energy Institute, where he led experimental research on electrochemical energy systems and processes, including fuel cells, hydrogen technologies, electrophoresis, and corrosion in extreme environments. During his career as an experimentalist, Dr. Fedkin developed a number of methods and technologies for monitoring and sensing the environmental parameters in both simulated and natural settings.

Brandi Robinson

M.S., Geography, Penn State

B.A., Environmental Studies and Geography, University of Pittsburgh

Brandi Robinson is an instructor for the energy and sustainability policy program as well as the renewable energy and sustainability systems master's program. She brings expertise in policy formation and analysis relative to carbon markets to her teaching, as well as local-scale greenhouse gas inventorying and mitigation strategy development.

Andy James

B.S., Marketing, Penn State

Andy James is course author and instructor of Sustainability-Driven Innovation. In addition to his role at Penn State, he is vice president, corporate strategy at New Pig. He has more than 10 patents pending for his work in understanding and resolving environmental risks from industrial spills. Prior experience includes his time as senior manager at Olson Zaltman, where he provided consumer behavior research and brand strategy consulting to brands including Audi, T. Rowe Price, and MillerCoors.
Ready to take the next step toward your Penn State graduate certificate?