Application deadline
Apply by
December
15
to start

January 3
Credits and costs
12
Credits
$1,017
per credit
Earn an Online Certificate in Remote Sensing and Earth Observation
The need for GIS professionals who can work with remotely sensed imagery and terrain models is increasing rapidly, along with the rise in new satellite and drone platforms for capturing imagery.
The Penn State World Campus Graduate Certificate in Remote Sensing and Earth Observation provides a foundation in remote sensing, terrain mapping, and image analysis for the geospatial professional who possesses a working knowledge of fundamental principles in GIS.
Your Online Remote Sensing Curriculum
This 12-credit, four-course online certificate program boasts a curriculum that addresses the theory, methodologies, and techniques for the professional application of remote sensing in geographic information systems and analysis. Completing this certificate can:
empower you to leverage data gathered from sources such as satellites, drones, and lidar
explore the use computational methods to automate the analysis of earth observation data and integrate those skills into a GIS workflow
help prepare you to sit for the GISP, ASPRS, and/or USGIF certification exams
The Penn State Difference
With one of the most respected online GIS programs in the country, Penn State takes pride in providing convenient online instruction to aspiring and experienced GIS professionals since 1999. As a leader in online geospatial education, we constantly refine our curriculum to incorporate emerging trends to ensure that you gain skills using today's most widely used technologies and analytical methods.
For more than 20 years, our nationally ranked, award-winning GIS programs, coupled with our extensive alumni network, have provided graduates with the knowledge and confidence they need to excel in this growing field.  
Accelerated Admission to an Online Master's Program
Any geospatial certificate student who earns a 3.67 GPA or higher after completing the first three courses of the certificate may qualify for accelerated admission to the Master of Geographic Information Systems, Master of Science in Spatial Data Science, or Master of Professional Studies in Homeland Security – Intelligence and Geospatial Analysis option. Advantages of accelerated admissions include:
No GRE test is required
No professional experience is required
No letters of recommendation are required
Admission decisions are made on a rolling basis, year-round
Information for Military and Veterans
Are you a member of the military, a veteran, or a military spouse? Please visit our military website for additional information regarding financial aid, transfer credits, or application instructions.
Courses
Students who enroll in the Graduate Certificate in Remote Sensing and Earth Observation program are expected to have working knowledge of geospatial concepts and prior experience with ArcGIS at an introductory level. If you are a GIS novice, we encourage you to complete our Postbaccalaureate Certificate in Geographic Information Systems prior to applying to the remote sensing certificate program.
This 12-credit certificate explores the science of acquiring information about the Earth from images and sensor networks. Using remote sensing technologies to collect data, you will learn how to analyze images to provide spatial insights for improved decision-making in domains like business, crisis management, ecology, and the energy sector.
Required Courses (9 credits)
To earn your remote sensing certificate, it is recommended that you take courses in the following order:
Electives (select 3 credits)
Select one course from the following list or from other electives (at the discretion of the program director).
Program Flexibility
The remote sensing certificate program is offered via five 10-week terms a year. With two terms that partially overlap in fall and spring, and one term in the summer, you have the flexibility to complete your certificate at your preferred pace. You can schedule your courses without any overlap, take as many courses as possible to finish sooner, or set your own pace, allowing you to start and stop when the time is right for you.
Registration for most courses begins three months before the start of the course. Given the limited number of seats available in our courses, early registration is strongly encouraged.
Costs and Financial Aid
Graduate Tuition
Graduate tuition is calculated based on the number of credits for which you register. Tuition is due shortly after each semester begins and rates are assessed every semester of enrollment.
2023–24 Academic Year Rates

Tuition rates for the fall 2023, spring 2024, and summer 2024 semesters.

| How many credits do you plan to take per semester? | Cost |
| --- | --- |
| 11 or fewer | $1,017 per credit |
| 12 or more | $12,203 per semester |
2024–25 Academic Year Rates

Tuition rates for the fall 2024, spring 2025, and summer 2025 semesters.

| How many credits do you plan to take per semester? | Cost |
| --- | --- |
| 11 or fewer | $1,027 per credit |
| 12 or more | $12,325 per semester |
Financial Aid and Military Benefits
Paying for Your Certificate
Students pursuing this certificate may be eligible for federal student aid. Find more information from the online geospatial education program office.
Additionally, Penn State offers many ways to pay for your education, including an installment plan and third-party payments. Penn State World Campus also offers an Employer Reimbursement and Tuition Deferment Plan. Learn more about the options for paying for your education.
Students pursuing a degree and meeting all other eligibility requirements may qualify for financial aid.
How to Apply
Deadlines and Important Dates
Applications are reviewed on a rolling basis. Due to the volume of applications received, prospective students are strongly encouraged to submit their application before the deadline:
Spring Deadline

: 

Apply by December 15 to start January 3

Summer Deadline

: 

Apply by April 15 to start May 8

Fall Deadline

: 

Apply by August 1 to start August 14
Admissions Help
Did you miss the deadline? If so, please email the program office immediately at [email protected] to learn how you may begin an online course as a nondegree student. Successfully completed credits may be applied toward requirements for the certificate.
Admission Requirements
To pursue the Graduate Certificate in Remote Sensing and Earth Observation, you must be admitted by two Penn State organizations:
Penn State Graduate School
Penn State Department of Geography
For admission to the Graduate School, you must hold either (1) a baccalaureate degree from a regionally accredited U.S. institution or (2) a tertiary (postsecondary) degree that is deemed comparable to a four-year bachelor's degree from a regionally accredited U.S. institution. This degree must be from an officially recognized degree-granting institution in the country in which it operates.
What You Need
Applications are submitted electronically and include a nonrefundable application fee. You will need to upload the following items as part of your application:
Official transcripts from each institution attended, regardless of the number of credits or semesters completed — Transcripts not in English must be accompanied by a certified translation. Penn State alumni do not need to request transcripts for credits earned at Penn State but must list Penn State as part of your academic history. If you are admitted, you will be asked to send an additional official transcript. You will receive instructions at that time.
English Proficiency — The language of instruction at Penn State is English. With some exceptions, international applicants must take and submit scores for the Test of English as a Foreign Language (TOEFL) or International English Language Testing System (IELTS). Minimum test scores and exceptions are found in the English Proficiency section on the Graduate School's "Requirements for Graduate Admission" page. Visit the TOEFL website for testing information. Penn State's institutional code is 2660.
GRE test scores are NOT required.
Program-Specific Questions/Materials
Résumé — This should include contact information for two references. An electronic version can be uploaded and submitted with your completed application.
Start Your Application
You can begin your online application at any time. Your progress within the online application system will be saved as you go, allowing you to return at any point as you gather additional information and required materials.
Begin the graduate school application
Choose Enrollment Type: "Certificate Admission" 
Choose "WORLD CAMPUS" as the campus
Choose "Remote Sensing and Earth Observation" as the certificate
Checking Your Status
You can check the status of your application by using the same login information established for the online application form.
Technical Requirements 
Review the technical requirements for the Online Geospatial Program at Penn State. In addition, please review the Remote Sensing — Technical Requirements for this specific program.
Get the resources you need to make informed decisions about your education. Request information on this program and other programs of interest by completing this form.
Ready to take the next step toward your Penn State graduate certificate?
Start or Advance Your Career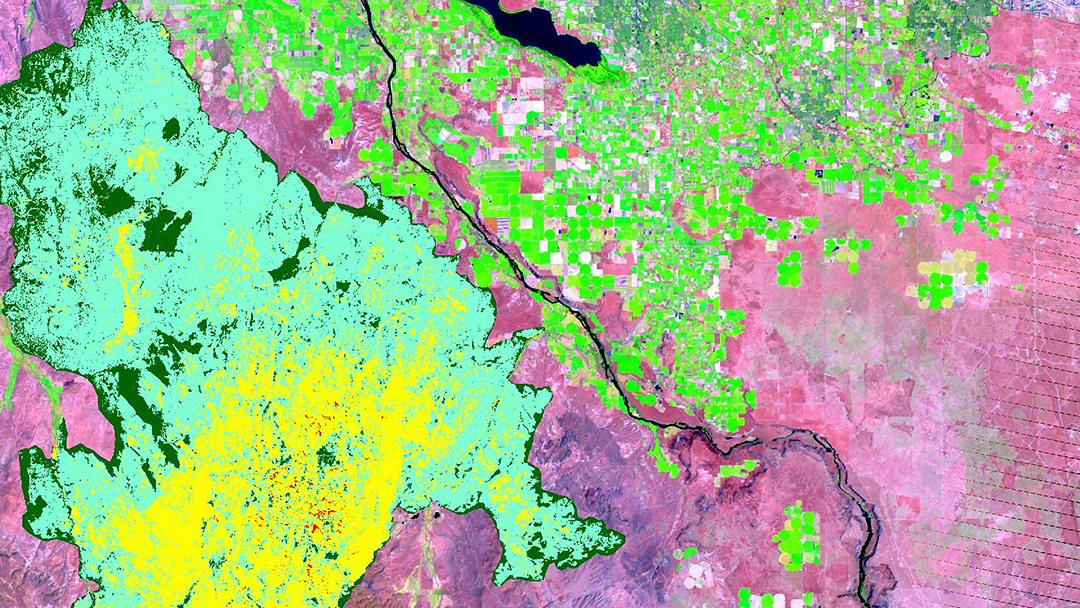 You can use the knowledge gained from this program and the support of Penn State career resources to pursue careers in a variety of fields, depending on your goals.
A Head Start toward a Master's Degree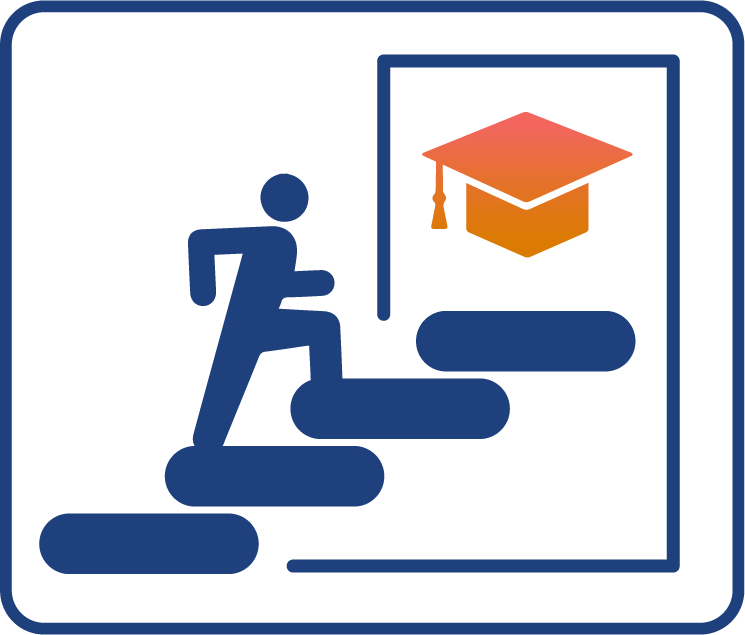 Not only can this program help create opportunities in your career, it can also give you a solid head start toward a full master's degree.
Contact Us
Our program specialists are available now to help you with your application and to answer any questions you have about our online geospatial programs. Please contact us with anything you wish to discuss.

Julene Santiago, Geospatial Portfolio Program Assistant
Penn State College of Earth and Mineral Sciences
[email protected]
Phone: 814-865-2557

To see more detailed information about the geospatial portfolio, visit the program website within Penn State's College of Earth and Mineral Sciences. You can also visit the Open Educational Resources website to preview some of the geospatial courses offered online by the Department of Geography.

For general questions about Penn State World Campus, please contact:

World Campus Admissions Counselors
Phone: 814-863-5386
[email protected]
Faculty
Karen Schuckman

M.S., Geographic Information Systems, Penn State

B.A., Liberal Arts, Penn State

B.S., Meteorology, Penn State

Karen Schuckman's teaching and research interests include applications of airborne and spaceborne remote sensing to topographic mapping, land-use/land-cover analysis, positional accuracy assessment of remotely sensed base map data products, and other geospatial applications.

Anthony C. Robinson

Ph.D., Geography, Penn State

M.S., Geography, Penn State

B.S., Applied Geography, East Carolina University

Dr. Anthony C. Robinson is an associate professor and director of online geospatial education at Penn State. He is also assistant director for the GeoVISTA Center. Dr. Robinson is a cartographer who designs and evaluates geovisualization tools to improve geographic information utility and usability. He has worked in epidemiology, crisis management, national security, and education domains to develop and evaluate new methods for visualizing spatial data.
Ready to take the next step toward your Penn State graduate certificate?