Application deadline
Apply by
December
15
to start

January 3
Credits and costs
15
Credits
$1,017
per credit
A Geospatial Intelligence Analytics Certificate
Penn State's online GEOINT analytics certificate program can prepare you to use critical thinking, knowledge of human and physical geography, problem-solving abilities, and geographic information technologies to confront challenges related to national security, disaster response, resource preservation, business intelligence, and more.
As a student, you will apply GIS tools and data analysis to gain insight into spatial-related problems and then learn to effectively communicate and leverage your findings. Through improved intelligence reports, you may have a direct impact on critical decision-making within your organization.
Online GEOINT Certificate Curriculum
The program's customizable curriculum is designed to address the needs of both the experienced practitioner and novice analyst. Depending on your background, you can take foundational courses or more advanced courses. The online courses are designed to help you:
integrate science, analytics, and the intelligence disciplines to identify prominent threats to civil security
learn how remote-sensing systems are utilized to address typical problem scenarios faced by the GEOINT professional
understand how GIS facilitates data analysis and communication to address common problems
apply and interpret results of non-quantitative analysis and modeling techniques
You can complete this 15-credit certificate part-time and online in as little as one year, typically by taking one course at a time while balancing your full-time professional responsibilities.
The Penn State Difference
Recognition — Penn State's online geospatial education program has been a trusted leader in online education since 1998. More than 6,000 GIS and GEOINT professionals have turned to us to help them advance their career. You can feel confident that you are adding a well-known, highly respected credential to your résumé.
USGIF–Accredited — Penn State's online GEOINT analytics certificate program is fully accredited by the United States Geospatial Intelligence Foundation (USGIF). When you earn a certificate in GEOINT analytics from Penn State, you will also receive a certificate from the USGIF.
Maximum Flexibility — Our program is also uniquely structured across five 10-week terms, with two sessions that overlap in the fall and spring term. This schedule allows you to seek financial aid and provides greater flexibility for completing your degree at your preferred pace.
Who Should Apply?
experienced GEOINT practitioners who wish to advance in their current role
novices or career-changers who hope to launch a career as a GEOINT or imagery analyst
Due to the asynchronous nature of the program, this GEOINT certificate is particularly attractive to intelligence professionals serving abroad.
Information for Military and Veterans
Are you a member of the military, a veteran, or a military spouse? Please visit our military website for additional information regarding financial aid, transfer credits, or application instructions. 
The appearance of U.S. Department of Defense (DoD) visual information does not imply or constitute DoD endorsement.
Courses
We recognize that the geospatial intelligence professional is expected to understand and make analytic judgments on a broad spectrum of problems, support diverse customer sets, and cope with unprecedented types of information. Given these challenges, Penn State is committed to providing a flexible curriculum to meet the exceptionally diverse needs of the working professional.
All courses are online and instructor-led. You'll complete weekly assignments, submit projects online, take quizzes, and receive feedback from faculty. The geospatial course work includes, but is not limited to, geographic foundations of geospatial intelligence, GIS, and remote sensing.
The geospatial intelligence analytics graduate certificate program comprises five courses totaling 15 credits. The curriculum is designed so that all 15 credits earned in this certificate program count toward Penn State's online Master of Geographic Information Systems or Master of Professional Studies in Homeland Security programs, should a student be accepted into one of these highly competitive master's programs.
The GEOINT analytics certificate course content focuses not just on technical skills but also on the analytical knowledge necessary to apply those skills in the real world. In the capstone course, students apply what they have learned to complete a semester-long virtual field experience.
The courses listed show a typical sequence. Actual courses taken will vary based upon technical experience and will be determined upon consultation with your faculty adviser.
To determine the first day you are able to register for classes, enter your semester, campus location, and student level into the Registrar's Registration Timetable. Note: Certificate students are considered 'nondegree' as the student level.
Required Courses (select 15 credits)
Program Flexibility
The GEOINT analytics certificate program operates on five 10-week terms. With two terms that partially overlap in fall and spring, and one term in the summer, you are provided with the greatest flexibility possible in completing your certificate at your preferred pace. You can choose to schedule your courses without any overlap or take as many courses as possible to finish sooner.
Registration for most courses begins three months before the start of the course. Given the limited number of seats available in our courses, early registration is strongly encouraged.

It is strongly recommended that students take only one course during each of the five terms.
Costs and Financial Aid
Graduate Tuition
Graduate tuition is calculated based on the number of credits for which you register. Tuition is due shortly after each semester begins and rates are assessed every semester of enrollment.
2023–24 Academic Year Rates

Tuition rates for the fall 2023, spring 2024, and summer 2024 semesters.

| How many credits do you plan to take per semester? | Cost |
| --- | --- |
| 11 or fewer | $1,017 per credit |
| 12 or more | $12,203 per semester |
2024–25 Academic Year Rates

Tuition rates for the fall 2024, spring 2025, and summer 2025 semesters.

| How many credits do you plan to take per semester? | Cost |
| --- | --- |
| 11 or fewer | $1,027 per credit |
| 12 or more | $12,325 per semester |
Financial Aid and Military Benefits
Paying for Your Certificate
Students pursuing this certificate may be eligible for federal student aid. Find more information from the online geospatial education program office.
Additionally, Penn State offers many ways to pay for your education, including an installment plan and third-party payments. Penn State World Campus also offers an Employer Reimbursement and Tuition Deferment Plan. Learn more about the options for paying for your education.
Students pursuing a degree and meeting all other eligibility requirements may qualify for financial aid.
How to Apply
Deadlines and Important Dates
Applications are reviewed on a rolling basis. Due to the volume of applications received, prospective students are strongly encouraged to submit their application before the deadline:
Spring Deadline

: 

Apply by December 15 to start January 3

Summer Deadline

: 

Apply by April 15 to start May 8

Fall Deadline

: 

Apply by August 1 to start August 14
Admissions Help
Did you miss the deadline? If so, please email the program office immediately at [email protected] to learn how you may begin an online course as a nondegree student. Successfully completed credits may be applied toward requirements for the certificate.
Admission Requirements 
For admission to the Graduate School, an applicant must hold either (1) a baccalaureate degree from a regionally accredited U.S. institution or (2) a tertiary (postsecondary) degree that is deemed comparable to a four-year bachelor's degree from a regionally accredited U.S. institution. This degree must be from an officially recognized degree-granting institution in the country in which it operates.
To pursue the certificate in geospatial intelligence analytics, you must be admitted by two Penn State organizations:
Penn State Graduate School
Penn State Department of Geography
What You Need
Applications are submitted electronically and include a nonrefundable application fee. You will need to upload the following items as part of your application:
Official transcripts from each institution attended, regardless of the number of credits or semesters completed — Transcripts not in English must be accompanied by a certified translation. Penn State alumni do not need to request transcripts for credits earned at Penn State but must list Penn State as part of your academic history. If you are admitted, you will be asked to send an additional official transcript. You will receive instructions at that time.
English Proficiency — The language of instruction at Penn State is English. With some exceptions, international applicants must take and submit scores for the Test of English as a Foreign Language (TOEFL) or International English Language Testing System (IELTS). Minimum test scores and exceptions are found in the English Proficiency section on the Graduate School's "Requirements for Graduate Admission" page. Visit the TOEFL website for testing information. Penn State's institutional code is 2660.
GRE test scores are NOT required.
Program-Specific Questions/Materials
Résumé and References — This should include contact information for two references. An electronic version can be uploaded and submitted with your completed application.
Enrollments in the GEOINT analytics program are limited. The GEOINT analytics program admissions committee will select incoming classes of no more than 35 students per intake period. The best qualified applicants will be admitted.
Applications that are ranked highly, but not highly enough for immediate admission, may be retained for consideration in a subsequent application pool.
Start Your Application
You can begin your online application at any time. Your progress within the online application system will be saved as you go, allowing you to return at any point as you gather additional information and required materials.
Begin the graduate school application
Choose Enrollment Type: "Degree Admission" or "Certificate Admission" 'Degree' or 'Certificate' varies based on program
Choose "WORLD CAMPUS" as the campus

Choose "Geospatial Intelligence Analytics" as the certificate 
Checking Your Status
You can check the status of your application by using the same login information established for the online application form.
Technical Requirements 
Review the technical requirements on the Geographic Information Systems website.
Get the resources you need to make informed decisions about your education. Request information on this program and other programs of interest by completing this form.
Ready to take the next step toward your Penn State graduate certificate?
Start or Advance Your Career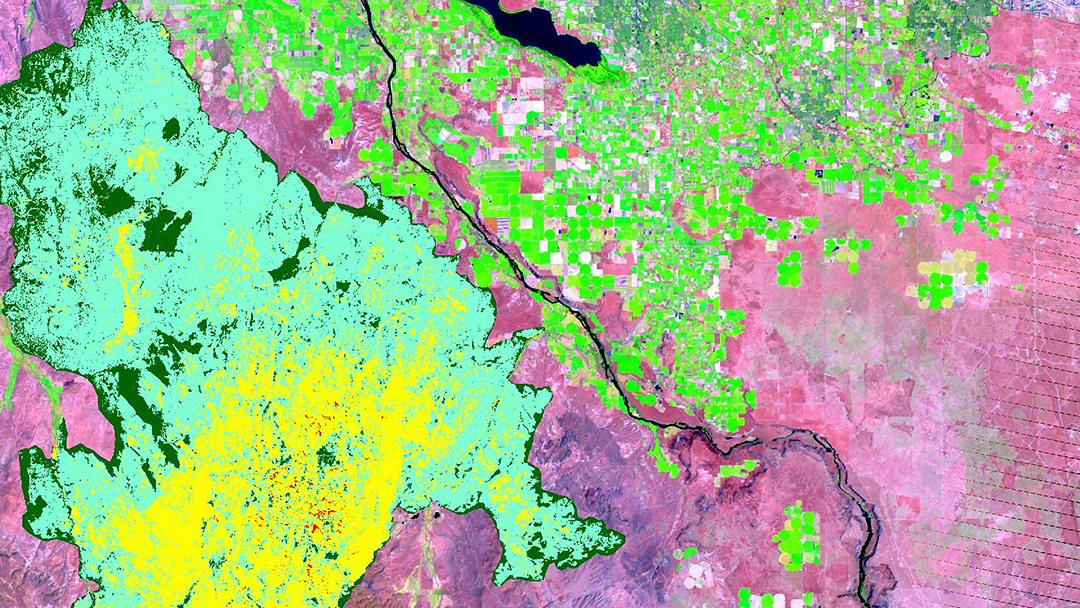 You can use the knowledge gained from this program and the support of Penn State career resources to pursue careers in a variety of fields, depending on your goals.
A Head Start toward a Master's Degree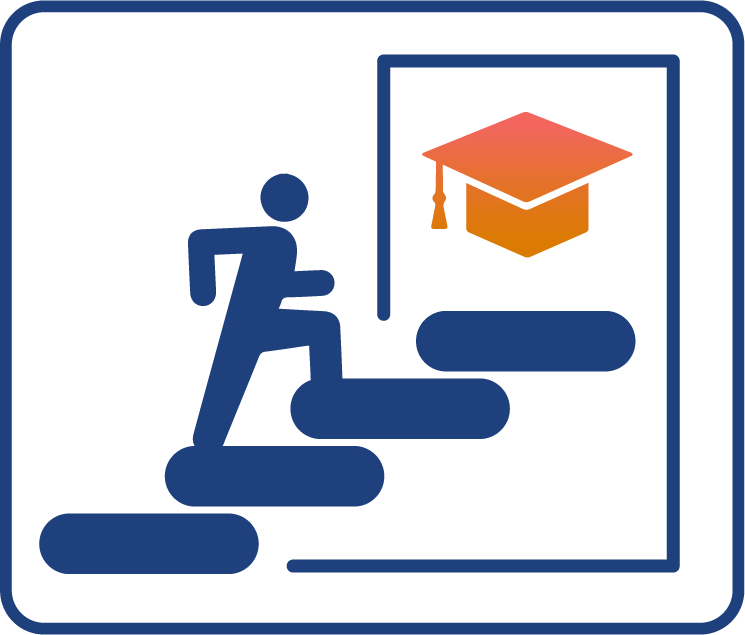 Not only can this program help create opportunities in your career, it can also give you a solid head start toward a full master's degree.
Contact Us
Our program specialists are available now to help you with your application and to answer any questions you have about our online geospatial programs. Please contact us with anything you wish to discuss.

Julene Santiago, Geospatial Portfolio Program Assistant
Penn State College of Earth and Mineral Sciences
[email protected]
Phone: 814-865-2557

To see more detailed information about the geospatial portfolio, visit the program website within Penn State's College of Earth and Mineral Sciences. You can also visit the Open Educational Resources website to preview some of the geospatial courses offered online by the Department of Geography.

For general questions about Penn State World Campus, please contact:

World Campus Admissions Counselors
Phone: 814-863-5386
[email protected]
Faculty
Todd S. Bacastow

Ph.D., Geography, Penn State

M.S., Geography, Penn State  

B.S., Engineering, United States Military Academy

Dr. Todd S. Bacastow's focus is preparing analysts to serve in the U.S. intelligence community. He has conducted active research in improving the training and education of the geospatial analyst. He was the author of the massive open online course (MOOC) titled Geospatial Revolution and Geospatial Intelligence, which has been delivered to more than 25,000 students. He serves as an expert witness. Before joining Penn State, Dr. Bacastow retired from the U.S. Army after serving in a variety of infantry, engineer, and geospatial intelligence assignments and positions.

Anthony C. Robinson

Ph.D., Geography, Penn State

M.S., Geography, Penn State

B.S., Applied Geography, East Carolina University

Dr. Anthony C. Robinson is an associate professor and director of online geospatial education at Penn State. He is also assistant director for the GeoVISTA Center. Dr. Robinson is a cartographer who designs and evaluates geovisualization tools to improve geographic information utility and usability. He has worked in epidemiology, crisis management, national security, and education domains to develop and evaluate new methods for visualizing spatial data.

James Detwiler

M.S., Geography, University of Delaware

B.S., Earth Science, Penn State

James Detwiler is in a 100% teaching appointment and specializes in GIS programming. He teaches GEOG 485: GIS Programming and Automation; GEOG 863: Web Application Development; and GEOG 868: Spatial Database Management. His research interests are in the areas of applied GIS and climatology. 

Fritz Kessler

Ph.D., Geography, University of Kansas

M.S., Geography, Penn State

B.S., Geography, Ohio University

Dr. Fritz Kessler's teaching interests include cartography, geographic visualization, map projections, spatial analysis, land surveying, geography of health, and statistics. His research interests include map projections, geographic visualization, history of cartography, and cognitive cartography.

Karen Schuckman

M.S., Geographic Information Systems, Penn State

B.A., Liberal Arts, Penn State

B.S., Meteorology, Penn State

Karen Schuckman's teaching and research interests include applications of airborne and spaceborne remote sensing to topographic mapping, land-use/land-cover analysis, positional accuracy assessment of remotely sensed base map data products, and other geospatial applications.

Gregory Thomas

Ph.D., Administration and Leadership Studies, Indiana University of Pennsylvania

B.S., Criminal Justice, Shippensburg University of Pennsylvania

Dr. Gregory Thomas has experience developing intelligence for decision-makers, supervising the analytical process, and providing team guidance. He also has experience teaching intelligence and analytical techniques to college students as well as intelligence analysts and law enforcement personnel. He has developed operational intelligence to support criminal investigations and anti-terrorism activities, and has selected, trained, and supervised analysts in a criminal intelligence center. His teaching and research focus on geospatial intelligence analysis, homeland security, and criminal intelligence.
Ready to take the next step toward your Penn State graduate certificate?