Application deadline
Apply by
July
15
to start

August 26
Credits and costs
33
Credits
$1,056
per credit
Nationally Recognized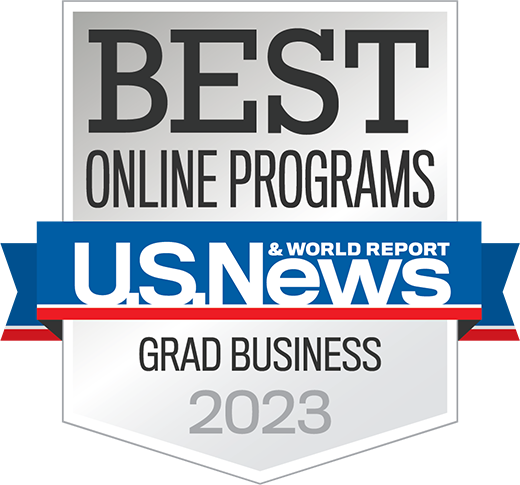 Select graduate business programs are highly ranked by U.S. News & World Report.
A Finance Degree to Address the Ever-Changing Market Environment
Technological advances and economic and political events have greatly influenced the financial industry in recent years. As the marketplace becomes increasingly complex, financial managers and analysts need an in-depth understanding of how to maximize global diversification of financial portfolios, shareholder value, and return on financial assets while managing the risk exposure to interest rate, exchange rate, and commodity fluctuation. A master's degree in finance can help equip you with the skills you need to meet the demands of today's marketplace.
Why an Online Master of Finance at Penn State
Penn State's online Master of Finance degree gives you a well-rounded understanding of finance by covering practical business applications that you can use to manage current financial challenges, as well as advanced financial theory that can provide you with the tools you need to address future trends. This well-respected graduate degree program is offered by AACSB-accredited Penn State Great Valley.  The course work can help to prepare you for various professional certifications, such as the Chartered Financial Analyst® (CFA®) certification.
As a student in the program, you can learn about:
financial modeling, including capital budgeting, basic statistics, and forecasting
financial accounting and the principles underlying financial accounting and use of accounting information for decision making
advanced topics involving strategic financial decisions, including capital structure and cost of capital, valuation, and corporate control
multinational financial management for companies subject to foreign exchange risk exposure and different tax regulations in foreign countries
financial derivative securities covering options, forwards, futures, and OTC derivatives
The Benefits of a Cohort Model
Penn State's online master's degree program in finance uses a cohort model in which all students in the cohort begin the program at the same time and progress through the courses together. The cohort model facilitates collaborative teamwork so that you can build relationships and network with other high-caliber individuals in the program, even while learning at a distance. It also allows the program course content to be integrated across courses so that you can learn to address the same financial scenarios from multiple perspectives.
Who Should Apply?
This program is designed for individuals who are interested in careers as financial professionals in financial management, or investment management, who have completed some course work in business statistics, financial management/corporate finance, and microeconomics.
Online Education at Penn State
Penn State has a history of 100+ years of distance education and more than a decade of experience in online learning. We create an online learning environment that offers you the same quality education our residential students experience in a face-to-face setting. Learn more about the benefits of taking courses online.  
Courses
The courses in the 33-credit Master of Finance program are designed to provide you with a common body of knowledge, with topics centered on financial accounting theory, quantitative methods, corporate financial modeling, financial and speculative markets, and multinational finance. As you progress through the courses, you can develop additional expertise in corporate finance and investments. A 3-credit capstone course provides a culminating experience for you to develop your analytical abilities to identify strategies that enhance value creation, by building on knowledge you have acquired from the core courses.
Along with your cohort, you will take two consecutive courses in the fall and spring semesters, one course in the first-year summer semester and two courses in the second-year summer semester, to complete your degree in two years.
Required Courses (30 credits)
Culminating Experience (3 credits)
Costs and Financial Aid
Graduate Tuition
Graduate tuition is calculated based on the number of credits for which you register. Tuition is due shortly after each semester begins and rates are assessed every semester of enrollment.
2023–24 Academic Year Rates

Tuition rates for the fall 2023, spring 2024, and summer 2024 semesters.

| How many credits do you plan to take per semester? | Cost |
| --- | --- |
| 11 or fewer | $1,056 per credit |
| 12 or more | $12,678 per semester |
2024–25 Academic Year Rates

Tuition rates for the fall 2024, spring 2025, and summer 2025 semesters.

| How many credits do you plan to take per semester? | Cost |
| --- | --- |
| 11 or fewer | $1,067 per credit |
| 12 or more | $12,805 per semester |
Financial Aid and Military Benefits
How to Apply
Deadlines and Important Dates
Admissions decisions are based on the quality of the applicants' credentials. A portfolio will be developed for a broad-based assessment of each applicant for the program. Your application will not be reviewed until all of your portfolio items have been submitted.
Fall Deadline

: 

Apply by July 15 to start August 26

Spring Deadline

: 

Apply by November 15, 2024, to start January 13, 2025
Please note that applications received by the early deadline will receive priority consideration. The cohort may reach capacity and close before the standard deadline.
Admission Requirements 
For admission to the Graduate School, an applicant must hold either (1) a baccalaureate degree from a regionally accredited U.S. institution or (2) a tertiary (postsecondary) degree that is deemed comparable to a four-year bachelor's degree from a regionally accredited U.S. institution. This degree must be from an officially recognized degree-granting institution in the country in which it operates.
What You Need
Applications are submitted electronically and include a nonrefundable application fee. You will need to upload the following items as part of your application:
Official transcripts from each institution attended, regardless of the number of credits or semesters completed. Transcripts not in English must be accompanied by a certified translation. Penn State alumni do not need to request transcripts for credits earned at Penn State, but must list Penn State as part of your academic history. If you are admitted, you will be asked to send an additional official transcript. You will receive instructions at that time.
GPA and Test Scores — An undergraduate cumulative grade-point average of 3.0 or better on a 4.0 scale in the final two years of undergraduate studies is required. Postsecondary (undergraduate), junior/senior (last two years) GPA is required.
Official GMAT or GRE scores from within the past five years are required. Preferred applicants will have a GMAT score (or GRE equivalent) of 500 or better.
Submit your GMAT or GRE scores directly from the testing center to Penn State as follows:
GMAT (Graduate Management Admission Test): Pennsylvania State University – Great Valley – School of Graduate Professional Studies – Master of Finance CTG-CV-59.
-or-
GRE (Graduate Record Examination): Code 2660 for Penn State.
Applicants may request a waiver if they meet one of the following criteria:
An undergraduate junior/senior GPA of at least a 3.0 on a 4.0 scale at a regionally-accredited university with AACSB, EQUIS, or AMBA accredited business programs or an undergraduate junior/senior GPA of at least a 3.3 on a 4.0 scale from a regionally-accredited university without AACSB, EQUIS, or AMBA accredited business programs AND demonstrated effective communication and quantitative skills based on course work
An advanced degree (e.g. master's or higher) from a regionally-accredited university with AACSB, EQUIS, or AMBA accredited programs
Membership in Beta Gamma Sigma, the business honor society recognized by AACSB
One or more professional certifications including a CFA, CPA, FRM, and/or CMA, or doctoral degree (e.g. Ph.D., M.D., or J.D.)
Please note: If your degree is from outside the U.S. and you are requesting the test waiver, you must provide a course-by-course evaluation indicating the U.S. equivalent of your academic credentials by ECE®.
English Proficiency — The language of instruction at Penn State is English. With some exceptions, international applicants must take and submit scores for the Test of English as a Foreign Language (TOEFL) or International English Language Testing System (IELTS). Minimum test scores and exceptions are found in the English Proficiency section on the Graduate School's "Requirements for Graduate Admission" page. Visit the TOEFL website for testing information. Penn State's institutional code is 2660.
Reference (1) — you will need to initiate the process through the online application by entering the name, email address, and mailing address of one reference. Upon submission of your application, an email will be sent to your reference requesting they complete a brief online recommendation regarding your commitment for success in an online program. Please inform your recommender they must submit the form in order for your application to be complete.  
Program-Specific Questions/Materials
Résumé — Upload your résumé (one-to two-pages) to the online application.
Statement of Purpose — In one page, describe your short- and long-term professional goals and how enrolling in the Penn State Master of Finance program would help you achieve them. It should also include your expectations of the Master of Finance program and the skills and strengths you would bring to the cohort. Upload your one-page statement to the online application.
Start Your Application
You can begin your online application at any time. Your progress within the online application system will be saved as you go, allowing you to return at any point as you gather additional information and required materials.
Begin the graduate school application
Choose Enrollment Type: "Degree Admission"
Choose "WORLD CAMPUS" as the campus
Checking Your Status
You can check the status of your application by using the same login information established for the online application form.
Technical Requirements 
Review the technical requirements for this program.
Get the resources you need to make informed decisions about your education. Request information on this program and other programs of interest by completing this form.
Ready to take the next step toward your Penn State master's degree?
Start or Advance Your Career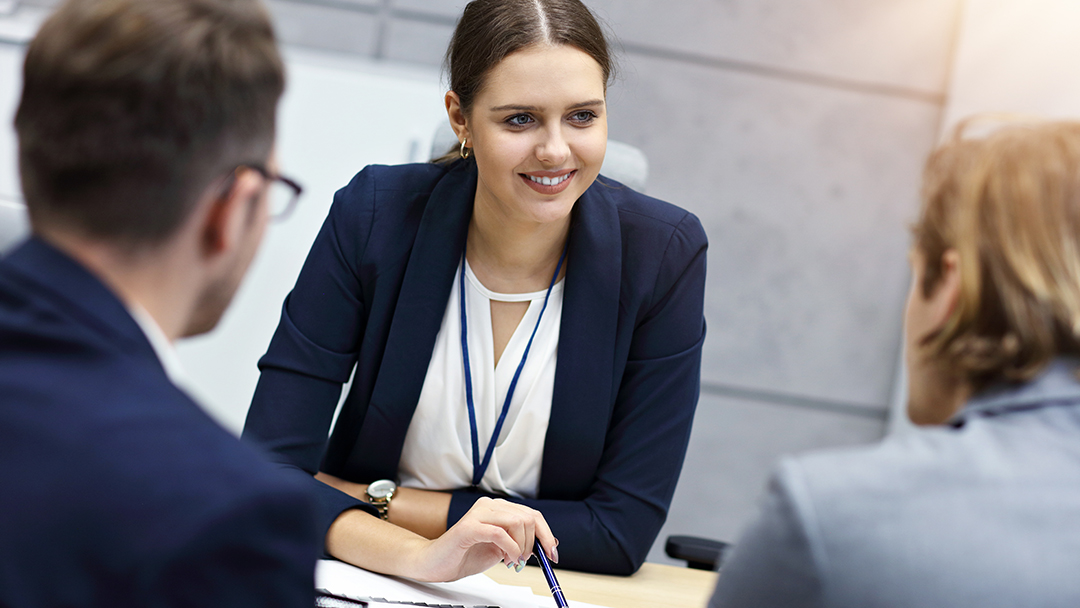 You can use the knowledge gained from this program and the support of Penn State career resources to pursue careers in a variety of fields, depending on your goals.
Contact Us
To learn more about the Master of Finance, offered in partnership with the Penn State Great Valley School of Graduate Professional Studies, follow the guidelines below.
For questions regarding how to apply, contact:
World Campus Admissions Counselors
Phone: 814-863-5386
Email: [email protected]
For general questions about the program, contact:
Dr. Amanda Neill
Email: [email protected]
Faculty
Thomas Harvey

MBA, Ross School of Business, University of Michigan

B.S., Economics, University of Michigan

Thomas Harvey is an instructor of corporate finance and mergers and acquisitions. His experience includes 14 years in investment banking, responsible for the origination, design, and execution of capital markets solution for middle-market companies, including corporate sales, divestitures, leveraged buyouts, and recapitalizations. His expertise includes corporate strategy, mergers and acquisitions, and financial risk management.

Daniel C. Indro

Ph.D., Finance, Kelley School of Business, Indiana University in Bloomington

Dr. Daniel C. Indro teaches financial modeling, valuation, real options, and quantitative methods courses. He was the 2004 recipient of Penn State Great Valley's Teaching Excellence Award. He was selected as a 2013–14 Fulbright Senior Scholar in Taiwan, where he served as a U.S. cultural ambassador and taught at Soochow University in Taipei. He has published his research in such publications as Journal of Banking & Finance, Journal of Behavioral Finance, Financial Management, Financial Analysts Journal, European Journal of Operational Research, and Journal of Management.

Pornsit Jiraporn

Ph.D., Finance, Southern Illinois University Carbondale

MBA, The University of Texas at Arlington

B.S., Industrial Engineering, Chulalongkorn University, Bangkok, Thailand

Dr. Pornsit Jiraporn is a professor of finance. He is an active scholar whose research studies have been cited nearly 10,000 times, according to Google Scholar. He is recognized as one of the top 2% of researchers, according to a study by Stanford University. His research has appeared in numerous well-known journals, such as Academy of Management Journal and Journal of Banking and Finance. In addition, Dr. Jiraporn serves as an associate editor of finance research letters. He is also a member of the editorial board of the Review of Financial Economics.

Sang Mook Lee

Ph.D., Finance, Temple University

MBA, Ohio State University

B.B.A., Sung Kyun Kwan University

Dr. Sang Mook Lee received his Ph.D. from Temple University (2014) and his MBA from the Ohio State University (2007). Prior to joining Penn State University, he gained professional experience as a senior manager at the Korea Deposit Insurance Corporation and as a fixed income trader at the Asian Banking Corporation. He has been successful in publishing papers in many prestigious journals, including Financial Management, Journal of Organizational Behavior, Journal of World Business, Long Range Planning, Business & Society, Human Resource Management, and International Business Review. He teaches multinational managerial finance, financial markets and institutions, financial derivatives, and fixed income securities. He is a Chartered Financial Analyst (CFA).

Bo Ouyang

Ph.D., Accounting, University of Texas at Arlington

MPA, University of Texas at Arlington

B.A., English Education, Hunan Normal University, China

Dr. Bo Ouyang is an educator and researcher in financial accounting and auditing. He has published his research in such publications as The Accounting Review, Review of Accounting Studies, and Organization Science. He has studied accounting information disclosure, corporate governance, auditor independence, audit fees, and ethics in accounting. Dr. Ouyang is an associate professor of accounting at Penn State Great Valley School of Professional Studies.

Qiang (Patrick) Qiang

Ph.D., Management Science, University of Massachusetts Amherst

M.S., Systems, University of Colorado Boulder

B.E., Automation, Shanghai Jiaotong University

Dr. Qiang (Patrick) Qiang's research interests include network vulnerability study. He is also interested in sustainable supply chains. He developed network performance/efficiency measures that have been applied to supply chains, transportation networks, the internet, and finance. Dr. Qiang's research has appeared in such journals as OMEGA; Journal of Global Optimization; Optimization Letters; International Transactions in Operational Research; and EPL. He also co-authored the book Fragile Networks: Identifying Vulnerabilities and Synergies in an Uncertain World, published by John Wiley & Sons, Inc., in 2009.

Judy Qiu

Ph.D., University of Queensland

Dr. Judy Qiu has more than 10 years of teaching experience, including positions at Ithaca College, the University of Western Australia, and the University of Queensland. She has also held visiting professor positions at NYU and Konstanz University in Germany. Dr. Qiu teaches courses in corporate finance, investment analysis, and risk management. Her research focuses on mutual fund and hedge fund performance, asset pricing, and applied financial econometrics. She has published in international refereed journals such as Entropy, PLOS One, and Australian Journal of Management.
Ready to take the next step toward your Penn State master's degree?