Application deadline
Apply by
March
15
to start

May 13
Credits and costs
120
Credits
$626/$671
per credit
Nationally Recognized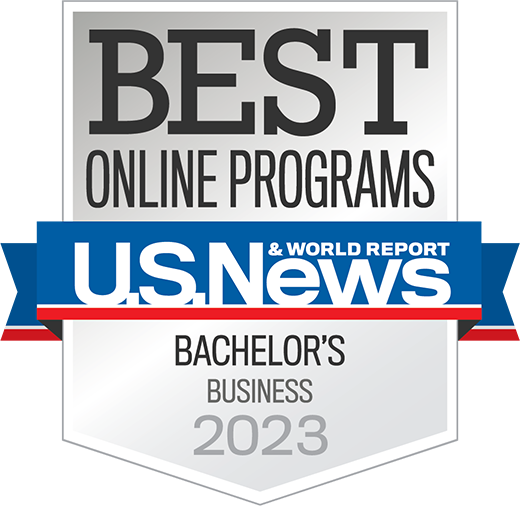 Our online bachelor's degree program in business is ranked in the top 5 by U.S. News & World Report.
Get the resources you need to make informed decisions about your education. Request information on this program and other programs of interest by completing this form.
Ready to take the next step toward your Penn State bachelor's degree?
Start or Advance Your Career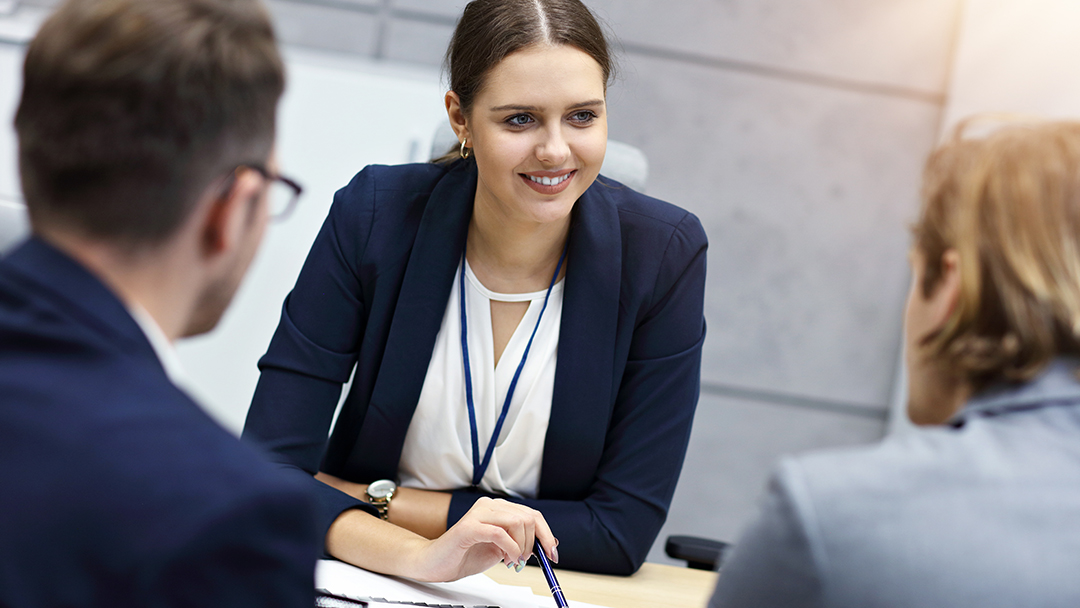 A broad understanding of business combined with an immersion into the specialization of your choice and the support of Penn State career resources can expand your career opportunities.
Contact Us
To learn more about the Bachelor of Science in Business, offered in partnership with the business schools from 17 of Penn State's campuses, please contact: 
World Campus Admissions Counselors
Phone: 814-863-5386
Email: [email protected]
Faculty
Lisa Bertin

Executive MBA, Kent State University

B.S., Business Administration, Information Systems Track, Youngstown State University

A.S., Computer Science, Brunswick Junior College

Lisa Bertin began teaching both business and IT–related courses at Penn State Shenango in 2001. Professionally, her business experience includes serving as an office controller and account manager. She has received several teaching awards during her time at the University, including the 2015 George W. Atherton Award for Excellence in Teaching. Her research interests include online learning and management information systems. She currently serves on the board of directors for Mercer Area Library, Athena PowerLink, and Lawrence Mercer Athena International.

Dipti Bhatt

M.S., Fashion and Apparel Studies, University of Delaware

Graduate Certificate in Socially Responsible and Sustainable Apparel Business, University of Delaware

B.S., Fashion Design, Annamalai University

Dipti Bhatt is a lecturer of business analytics and management. Her teaching and research focus on consumer behavior, management systems, and sustainability. Prior to joining Penn State, she managed research and reporting activities at a nonprofit organization in the U.S., Better Buying Institute, that helps fashion retailers and other CPG companies improve their purchasing practices toward more sustainable supply chain management. She has several years of experience in managing a global supply chain for a textile buying house in India.

Erin A. Brennan

J.D., Villanova University School of Law

B.A., English and French, King's College

Erin A. Brennan is an assistant teaching professor and a licensed attorney in Pennsylvania and New York. She began her teaching career in 2008, while she maintained a full-time legal practice focused on civil litigation in the Federal Courts. She retired from legal practice in 2016 and now teaches courses in business law and sustainability. She devotes substantial effort and research to sustainability efforts and is a founding member of the Penn State Wilkes-Barre Sustainability Council. Her presentations focus on pedagogy, law, and sustainability.

Kevin Feifer

MBA, Misericordia University

B.S., Business Management, Penn State

Kevin Feifer teaches marketing and entrepreneurship courses. He is a proud Penn State alumnus with a professional career spanning health care, nonprofit, and small business management. His teaching is focused on engaging students with the community through service-learning experiences to enhance academic content. He has presented at regional and international conferences on the impact of service learning in the classroom.

Veronica M. Godshalk

Ph.D., Business Administration, Drexel University

M.S., Organizational Dynamics, University of Pennsylvania

Dr. Veronica (M. Godshalk is a professor of management and associate chief academic officer at Penn State Great Valley. She teaches courses in management, leadership, and strategy. She is the recipient of several teaching awards, including the Teaching and Learning with Technology Fellowship. Dr. Godshalk has published many books and articles; her research interests include career management and mentoring, as well as pedagogy. She recently published a fifth edition of Career Management for Life. Dr. Godshalk worked in the computer industry in sales prior to entering academia.

Stephanie Gresh

Ph.D., Organizational Leadership, Eastern University

BSBA, Marketing, Rider University

As an educator, Dr. Stephanie Gresh seeks to construct an interactive learning environment in the classroom, as she finds that the best learning occurs through interactive discussion and personal reflection. Her research defines a dynamical system as a set of patterns that interact and continually adapt over time, which she has defined as Dynamic Resolve©. She is an active researcher with the International Leadership Association and serves as a co-editor for the journal Industrial and Commercial Training; a special-issue publication was published last year on followership.

Kimberley Hemmings-Jarrett

Ph.D., Information Systems

B.A., Business Administration

Dr. Kimberley Hemmings-Jarrett's primary research focus and interests include social media, social computing, text mining, predictive analytics, human-centered computing, the digital divide, and digitally marginalized populations. She has publications with IEEE, ACM, and AIS. Dr. Kim is also participating in the development of the new MIS and data analytics major/minor offerings at the Penn State Abington campus.

Kenneth M. Henrie

DBA, Marketing, Argosy University-Twin Cities

MBA, New Mexico State University

B.B.A., Marketing, New Mexico State University

Dr. Kenneth M. Henrie has developed and taught a wide variety of marketing courses both in the United States and the United Kingdom. His teaching interests focus mostly on sales, consumer behavior, and sports marketing. His research focus includes consumer response to persuasion and innovative uses of technology in pedagogy.

Joseph S. Honer

L.L.M., Taxation, Villanova University

B.B.A., Accounting and Finance, Loyola University Maryland

Joseph S. Honer's interest is in teaching accounting and finance and trying to relate these lessons to real-world, everyday circumstances. He believes that accounting and finance have tangential relationships to everything a student will do after they graduate and that fundamental financial lessons can greatly improve a student's earning and saving capacity for the rest of their life.

Ali Kara

Ph.D., Marketing, Florida International University

M.S., Management, Cukurova University

MBA, Marketing, University of Bridgeport

B.A., Business, Cukurova University

Dr. Ali Kara is a professor of marketing and the discipline coordinator of the Business and Economics Division of University College. He has published in such academic journals as Journal of Marketing Research, Journal of Advertising, International Journal of Research in Marketing, European Journal of Operations Research, and Omega. Dr. Kara teaches a variety of marketing courses. His research focuses on statistical modeling, model comparisons, and identifying segments using data.

Thomas Kramer

Ph.D., Human Resource Development, The University of Texas at Tyler

B.S., Aeronautical Science, Embry-Riddle Aeronautical University

Dr. Thomas Kramer, assistant teaching professor of management, focuses his research and scholarly activity on social power and talent development with a particular emphasis on organizational justice. He teaches courses in human resource management, leadership and motivation, and project management.

Kevin Mayhew

M.S., Information Technology, University of Maryland, Baltimore County

M.S., Cybersecurity, California University of Pennsylvania

PMP, Certified Project Manager, Project Management Institute

Kevin Mayhew's research interests involve technology and its use in a wide range of industries. He has owned his own consulting business and worked for major U.S. and international companies in the government, retail, distribution, supply chain, software development, logistics, insurance, financial, and telecommunications sectors. His teaching interests include project management, business analysis, systems analysis, analytics, and software development consulting.

Shantanu Namjoshi

MBA, Finance, Gonzaga University

M.S. and Ph.D., Materials Science and Engineering, Georgia Tech

Dr. Shantanu Namjoshi worked for the Air Force Research Lab in Dayton, Ohio, before moving to academia. He was the principal investigator on various projects for the DOE and NSF. His teaching interests are in finance.

Soomin Park

Ph.D., Operations and Supply Chain Management, SUNY Buffalo

Dr. Soomin Park, an assistant teaching professor, teaches Intro to Statistics for Business, Operations Planning and Control, and Purchasing and Materials Management at the undergraduate level. He is also an Association for Supply Chain Management (ASCM)–recognized instructor for CPIM and a certified SAP applications associate.

Seth Powless

Ph.D., Higher Education, University of Toledo

MBA, University of Toledo

M.Ed., Education, University of Toledo

B.A., Political Science, University of Toledo

Dr. Seth Powless, assistant teaching professor of business, focuses his research and publications on disaster operations and logistics at both the organizational and consumer levels. His research explores the application of the Theory of Constraints to applied problems in sports logistics, retail operations, and supply chain technologies. Dr. Powless is a regularly invited workshop host at DSI and POMS in the areas of project and supply chain management pedagogy. Dr. Powless teaches a wide array of courses in PSCM, human resources, leadership, management, and marketing.

Ellen M. Raineri

Ph.D., Organization and Management, Capella University

MBA, Information Security, Marywood University

Graduate Certificate, Information Assurance and Security, Kaplan University

B.A., Computer Science, Wilkes University

B.A., English and Education, Wilkes University

Dr. Ellen Raineri led corporate initiatives for new technology and cyber security products and services. She has been an author, strategic planner, entrepreneur, and commercial real estate broker. Dr. Raineri's research interests include business ethics, entrepreneurship, and management. Her book, endorsed by Mark Victor Hansen (Chicken Soup for the Soul series), Ken Blanchard (One Minute Manager), Alan Cohen, and Gerald Jampolsky, prompted interviews on Lifetime TV, radio, newspaper, and online media.  Dr. Raineri' is an Assistant Teaching Professor and Lead Faculty of  BA243.  She received the Teaching Excellence Award and the Excellence in Business Award.

Michael Ridenour

M.S., Accounting, Saint Vincent College

B.A., Accounting, Washington and Jefferson College

Michael Ridenour teaches a number of accounting courses ranging from financial accounting to taxation. He has worked for the Internal Revenue Service and several certified public accountant firms. He also owns and operates a tax service business. 

Lisa Robinson

B.S., Business Administration, Alvernia University

Lisa Robinson is a business lecturer in the business administration program. Lisa works closely with the local community on her research projects, including breaking down the barriers to communication. She is also working on a faculty database to showcase other faculties' research for the community. Lisa is an adviser to the local Phi Beta Lambda chapter.

Frank M. Sorokach

B.S., Business, Misericordia University

A.S., Education, Luzerne County Community College

Frank M. Sorokach teaches economics, project management, business strategy, risk management, and marketing courses. He is the lead instructor and course designer for MIS 204 at Penn State World Campus. He has more than 20 years of applied management and business ownership experience in varied disciplines and has taught for more than 15 years. His research interests include process management, technology integration, risk, and business disruption. He focuses on the application of new concepts, systems, and technologies to improve business, specifically in the integration of technology and management theory.

Sabrin Stewart

M.S., Accounting, City University of New York, Lehman College

Bachelor of Business Administration, Ain Shams University

Sabrin Stewart, an assistant professor of accounting, is working on her doctorate at Jacksonville University, majoring in accounting and finance. Sabrin has taught accounting at Ashland University, Eastern Gateway Community College, and Washtenaw Community College. She started her career as an experienced tax accountant with one of the "Big Four" companies: PricewaterhouseCoopers (PwC), where she gained tremendous experience in corporate taxes.

John Paul Weber

Ph.D., Organization and Management, Capella University

MBA, Finance, LaSalle University

B.A., Communications, Temple University

Dr. John Paul Weber is an associate teaching professor who teaches various business-related courses for both Penn State Berks and Penn State World Campus. Dr. Weber maintains a Commonwealth of Pennsylvania Broker of Record real estate license. His research interests include real estate, higher education course delivery methods, and the employer/employee relationship.

Gina C. Whalen

D.Ed., Adult Education, Penn State

M.S., Organizational Management, Misericordia University

B.S., Business Logistics, Penn State

Dr. Gina C. Whalen teaches courses in management and leadership. Prior to joining Penn State as a faculty member and program director for the World Campus business program, she held educational leadership roles in the training and development field. Her passion for the success of adult learners led to an appointment on Penn State's Commission for Adult Learners. She also serves at the national level as vice president of Alpha Sigma Lambda, the national honor society for adult students. Her research interests include transformative learning, autoethnography, and adult learners in higher education.
Ready to take the next step toward your Penn State bachelor's degree?