Application deadline
Apply by
April
1
to start

May 13
Credits and costs
30
Credits
$1,017
per credit
A Master of Applied Statistics Degree Can Help Advance Your Career
The demand for trained statisticians continues to increase as the world becomes more dependent on predictive data and numerical reasoning. With a Master of Applied Statistics degree you can advance your career in almost any field, including education, science, technology, health care, government, or business.
To help you gain the necessary credentials to progress in this flourishing field, Penn State World Campus has partnered with Penn State's Eberly College of Science to offer an online professional Master of Applied Statistics degree. 
Why a Master of Applied Statistics Online at Penn State
If you handle data as a professional and want to conveniently study a wide range of statistical application areas, our online Master of Applied Statistics program could be for you. The online degree is based on the highly regarded resident program and taught by many of the same faculty. The requirements for both the online and resident Master of Applied Statistics programs are identical.
The expertly designed curriculum enables you to use industry-standard software such as Minitab, R, Python, and SAS to improve your data analysis proficiency. In two to five years you can complete the degree, selecting from courses covering a variety of statistical applications areas, including:
data mining
predictive analytics
biostatistics techniques
statistical consulting
Students who successfully complete the master's program have the option to prepare for the SAS Base Programming Certification Exam, or to seek PStat® accreditation through the American Statistical Association as an Accredited Professional StatisticianTM.
Choose the Online Applied Statistics Graduate Program That Fulfills Your Goals
Penn State offers both a master's degree and a graduate certificate online in applied statistics.
Master of Applied Statistics
The master's program is designed to help you develop your data-analytic skills and explores the core areas of applied statistics (DOE, ANOVA, Analysis of Discrete Data, MANOVA, and many more) — without delving too deeply into the foundations of mathematical statistics.
Graduate Certificate in Applied Statistics
The certificate program consists of 12 credits designed to help professionals from various backgrounds improve their data-analytic skills.
Application criteria for the Master of Applied Statistics degree are more rigorous than for the graduate certificate. Based on your application portfolio, if you are at the borderline of admission into the master's program, preference will be given to applicants who have demonstrated excellent performance in the completion of the certificate program. If you are accepted into the master's program, the credits you earn in the certificate program will be applied to the master's degree.  
Who Should Apply?
If you want to hone your ability to make data-driven decisions, understand predictive analytics, and apply data science to achieve results in your field — whether in business, education, health care, science, government, or technology — the World Campus Master of Applied Statistics could be right for you.
Courses
This 30-credit master's program can be completed in two to five years, depending on whether you take one or two courses each semester. The goal is to provide graduates with broad knowledge in a wide range of statistical application areas — and the employable skills in statistics that are now in high demand.
Most courses within the Applied Statistics program are also available as individual courses for those looking to fulfill continuing professional development requirements. Read the instructions for how to register for Penn State World Campus courses to learn how you can enroll in any of the upcoming classes on an individual basis.
Build Your Professional Network
Your fellow students will have bachelor's degrees in agricultural, biological, business, computer, engineering, mathematical, physical or social sciences, and other related fields. The online courses are highly interactive and collaborative, allowing you to build strong ties with others and gain perspectives from other disciplines and industries.
Of the 30 credits required to graduate, 24 must be courses from the statistics department, and 21 must be at the 500 level. A minimum grade-point average of 3.0 is also required for graduation.
Required Courses (15 credits)
Elective Courses (15 credits)
Costs and Financial Aid
Graduate Tuition
Graduate tuition is calculated based on the number of credits for which you register. Tuition is due shortly after each semester begins and rates are assessed every semester of enrollment.
2023–24 Academic Year Rates

Tuition rates for the fall 2023, spring 2024, and summer 2024 semesters.

| How many credits do you plan to take per semester? | Cost |
| --- | --- |
| 11 or fewer | $1,017 per credit |
| 12 or more | $12,203 per semester |
2024–25 Academic Year Rates

Tuition rates for the fall 2024, spring 2025, and summer 2025 semesters.

| How many credits do you plan to take per semester? | Cost |
| --- | --- |
| 11 or fewer | $1,027 per credit |
| 12 or more | $12,325 per semester |
Financial Aid and Military Benefits
How to Apply
Deadlines and Important Dates
Your degree application, including receipt of all transcripts, should be received by the following deadlines to be considered complete.
Summer Deadline

: 

Apply by April 1 to start May 13

Fall Deadline

: 

Apply by July 1 to start August 26

Spring Deadline

: 

Apply by November 1, 2024, to start January 13, 2025
Admission Requirements 
For admission to the Graduate School, an applicant must hold either (1) a baccalaureate degree from a regionally accredited U.S. institution or (2) a tertiary (postsecondary) degree that is deemed comparable to a four-year bachelor's degree from a regionally accredited U.S. institution. This degree must be from an officially recognized degree-granting institution in the country in which it operates.
The math prerequisite for this program is a standard three-course calculus sequence (for example, MATH 140, MATH 141, and MATH 230) and knowledge of matrix and linear algebra.
Transfer Credit
You may transfer up to 10 graduate credits from another accredited program into the degree program, with approval.
What You Need
Applications are submitted electronically and include a nonrefundable application fee. You will need to upload the following items as part of your application:
Official transcripts from each institution attended, regardless of the number of credits or semesters completed. Transcripts not in English must be accompanied by a certified translation. Penn State alumni do not need to request transcripts for credits earned at Penn State, but must list Penn State as part of your academic history. If you are admitted, you will be asked to send an additional official transcript. You will receive instructions at that time.
GPA and Test Scores — A minimum undergraduate GPA of 3.0 overall (on a 4.0 scale) is required.
GRE/GMAT scores are not required.
English Proficiency — The language of instruction at Penn State is English. With some exceptions, international applicants must take and submit scores for the Test of English as a Foreign Language (TOEFL) or International English Language Testing System (IELTS). Minimum test scores and exceptions are found in the English Proficiency section on the Graduate School's "Requirements for Graduate Admission" page. Visit the TOEFL website for testing information. Penn State's institutional code is 2660.
References (3) — You will need to initiate the process through the online application by entering names, email addresses, and mailing addresses of three references. Upon submission of your application, an email will be sent to each recommender requesting they complete a brief online recommendation regarding your commitment for success in an online program. Please inform all recommenders they must submit the form in order for your application to be complete. 
Program-Specific Questions/Materials
Personal Statement — Describe your motivation for undertaking graduate studies in statistics.
Start Your Application
You can begin your online application at any time. Your progress within the online application system will be saved as you go, allowing you to return at any point as you gather additional information and required materials. When all materials have been received, we will notify you about your status and provide guidance about the next steps in becoming a Penn State student.
Begin the graduate school application
Choose Enrollment Type: "Degree Admission"
Choose "WORLD CAMPUS" as the campus
Checking Your Status
You can check the status of your application by using the same login information established for the online application form.
Technical Requirements 
Review the technical requirements for this degree program.
For courses where submitted work or examples involve Minitab or SAS software, students are strongly recommended to have access to a computer running a Windows operating system (as opposed to Mac OS).
Get the resources you need to make informed decisions about your education. Request information on this program and other programs of interest by completing this form.
Ready to take the next step toward your Penn State master's degree?
Start or Advance Your Career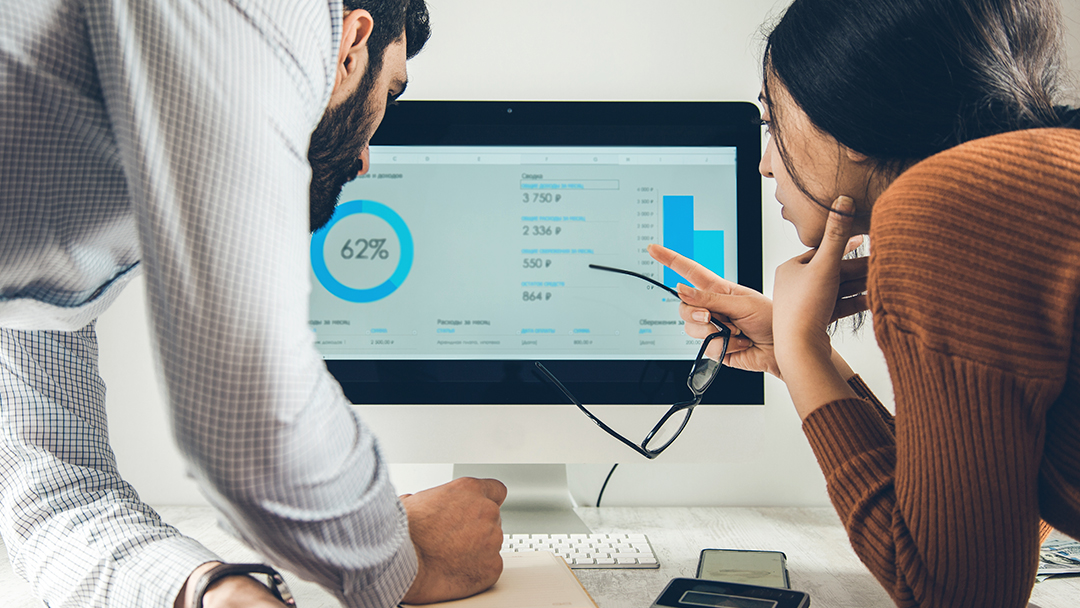 As a statistician with a master's degree and the support of Penn State career resources, you can promote your skill set in data science, business, industry, government, health care, and educational and research organizations.
Earn a Valuable Credential along the Way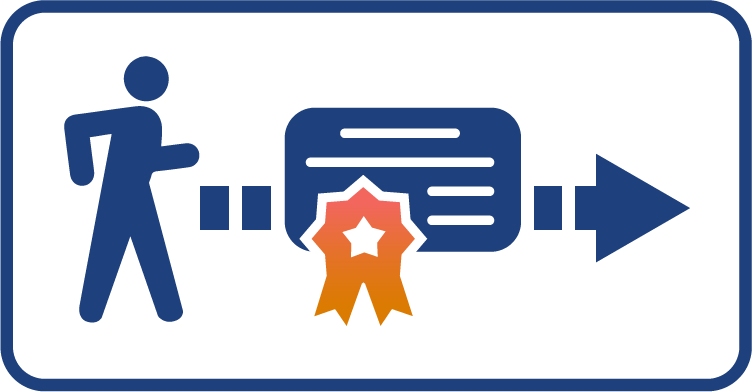 Show mastery of specific subjects before your degree is complete. Thanks to shared courses across programs, students can often earn a certificate along with their degree in less time than if they earned them separately.
Frequently Asked Questions
You can learn more about the application process, prerequisites, and what our courses are like.
Contact Us
To learn more about the Master of Applied Statistics, offered in partnership with the Penn State Eberly College of Science, please visit the departmental website or contact:
World Campus Admissions Counselors
Phone: 814-863-5386
Email: [email protected]
Mosuk Chow, Ph.D.
Research Professor
Director of MAS Program
Department of Statistics, Penn State University
315 Thomas Building
University Park, PA 16802
Phone: 814-863-8128
Email: [email protected]  
Faculty
Indrani  Basak

Ph.D., Statistics, University of Pittsburgh 

M.S., Statistics, Indian Statistical Institute, Calcutta 

M.A., Mathematics, University of Pittsburgh 

B.S., Statistics, Indian Statistical Institute, Calcutta 

Dr. Indrani Basak teaches undergraduate and graduate statistics classes.  Her research interests include robust statistical methods, censoring methods, analytic hierarchy process, and multivariate analysis.

Priyangi Bulathsinhala

Ph.D., Statistics, Southern Methodist University

M.S., Statistics, University of Texas at El Paso 

Dr. Priyangi Bulathsinhala is an assistant teaching professor in the statistics department. She teaches both online and resident classes. She joined the Penn State statistics department in August 2016. Her research interests include applications in spatial statistics.

Mosuk  Chow 

Ph.D.,  Statistics, Cornell University 

M.S.,  Statistics, Cornell University 

B.S., Mathematics, Chinese University of Hong Kong 

Dr. Mosuk Chow is the MAS program director, and her areas of research interest include biostatistics, statistical decision theory, Bayesian inference, and sampling methods. An important question in statistical decision theory is to characterize the set of all optimal procedures. An admissible procedure is optimal in the weak sense that it cannot be outperformed by another procedure completely in all circumstances. It is thus desirable to find necessary conditions for admissible procedures. Her work in decision theory involves finding such necessary conditions, investigating the admissibility properties of various estimators for problems arising from biology, genetics, and fishery.  

David Hunter

Ph.D., Statistics, University of Michigan 

A.B., Mathematics, Princeton University 

Dr. David Hunter is a professor in the Department of Statistics, where he also serves as co-director of online programs. He was a high school mathematics teacher prior to earning his doctorate in statistics and joining the Penn State faculty in 1999. At Penn State, he has taught statistics at all levels from introductory to graduate levels, and as department head from 2012 to 2018, he oversaw Penn State's rise to national prominence as a center for expertise in statistics education. His research interests include statistical computing, models for social networks, and statistical clustering.

Prabhani Kuruppumullage Don 

Ph.D.,  Statistics, Penn State

M.S.,  Statistics, Penn State

B.Sc., Statistics (First Class Honors), University of Colombo, Sri Lanka 

Dr. Prabhani Kuruppumullage Don is an assistant research professor in the Department of Statistics. As the assistant director of online programs, she also oversees all operations of the online programs for the department. Prior to joining the department in 2018, she served as an assistant professor of statistics at the University of Rhode Island and completed her post-doctoral training at the Dana-Farber Cancer Institute/Harvard T.H. Chan School of Public Health. Her research interests include statistical computing, statistical genetics, and latent class models.

Eugene J. Lengerich

V.M.D., Veterinary Medicine, University of Pennsylvania

M.S., Agricultural Economics and Operations Research, Penn State

Dr. Eugene Lengerich is a professor of public health sciences and faculty director of the public health preparedness option. He teaches courses on epidemiology, community preparedness and resilience, and the SARS-CoV-2 vaccine. He also mentors students in independent research. He has led health assessments for medical and public health students in domestic and international settings. Prior to joining Penn State, he conducted outbreak investigations as an Epidemic Intelligence Service officer and preventive medicine resident at the Centers for Disease Control and Prevention. Following his experience at the federal level, he led health investigations for the state of North Carolina. His research interests are in outbreak detection and investigation, community and public preparedness, and preparedness education.

Bruce Lord

Ph.D., Forest Resources, Penn State

M.S., Forest Resources and Operations Research, Penn State

B.S., Forest Science, Penn State

Dr. Bruce Lord has more than 30 years of experience as a resource economist specializing in the impacts of natural resources upon rural economies. He has made extensive use of survey research to study the economic impacts of the wood products industry and natural resource–based travel and tourism. His research interests include survey design and analysis, natural resource measurements, and economic forecasting.

Eric Nord

Ph.D., Ecology, Penn State

M.S., Ecology, Penn State

Dr. Eric Nord is a plant physiological ecologist and quantitative ecologist with an interest in agricultural ecosystems.  

Iain Pardoe

Ph.D., Statistics, University of Minnesota

M.Sc., Statistics, University of Minnesota

BSc., Economics and Statistics, University of Birmingham, UK

Dr. Iain Pardoe teaches and writes online university statistics and math courses from Nelson, British Columbia, Canada. He teaches at Thompson Rivers University and Statistics.com, as well as at Penn State. His main teaching interest is applied statistics, particularly regression, and he is the author of Applied Regression Modeling (second edition, Wiley, 2012). Dr. Pardoe has broad experience in regression modeling and graphics, Bayesian analysis, and statistical computing. He has also been involved with statistical consulting projects in criminal justice, manufacturing demand, scheduling, and eco-labeling marketing.  

Megan  Romer

Ph.D., Statistics,  Penn State

M.S., Statistics,  Penn State

B.S., Mathematics and Applied Mathematical Economics,  SUNY Oswego

Dr. Megan Romer has been teaching online since 2009 when she earned her doctorate from Penn State's Department of Statistics. She enjoys discussing statistical concepts and problems with students. Before returning to school to finish her doctorate, Dr. Romer worked in clinical trials as a senior research support associate. Her primary area of research is in incomplete data.  

Scott Roths

Ph.D., Statistics,  Penn State

B.S., Mathematics,  Kansas State

Dr. Scott Roths' primary interest is in teaching statistics, including probability and multivariate methods. He teaches both online and at the University Park campus.

Eduardo Santiago

Ph.D., Industrial Engineering and Operations Research, Penn State

Dr. Eduardo Santiago's research interest is in design of experiments (DOE), specifically the algorithmic creation of optimal designs. He has more than 10 years of industry experience working as a consultant in automotive, food and beverage, pharmaceutical, medical device, insurance, logistics, and chemical industries. Dr. Santiago has written several papers in different areas, including DOE and statistical process control. He has designed and co-developed a control chart available in Minitab to monitor adverse events, such as nosocomial infections and urinary tract infections.  

Aleksandra  Slavković

Ph.D., M.S., Statistics, Carnegie Mellon University 

Master of Human-Computer Interaction, Carnegie Mellon University 

B.A., Psychology, Duquesne University 

Dr. Aleksandra Slavković is co-chair of the Applied Statistics program, and her past and current research interests include usability evaluation methods, human performance in virtual environments, statistical data mining, application of statistics to social sciences, algebraic statistics, and statistical approaches to confidentiality and data disclosure. Her dissertation work focuses on statistical methodologies for disclosure limitation and data confidentiality, and presents new theoretical links between disclosure limitation, statistical theory, and computational algebraic geometry.  

Andrew Wiesner

Ph.D., Psychology in Education, University of Pittsburgh  

M.A., Applied Statistics, University of Pittsburgh 

 Dr. Andrew Wiesner's primary research interests are in sports and educational statistics. He serves on the executive committee for the Penn State Center for the Study of Sports in Society and is a board member for the Penn State All-Sports Museum.  Dr. Wiesner has also presented several faculty workshops on interpreting item statistics to improve exams and the fundamentals of test item–writing.     

Manel  Wijesinha

Ph.D., Statistics, University of Florida

M.S., Statistics, University of Florida 

B.S., Mathematics, University of Sri Lanka, Colombo 

Dr. Manel Wijesinha focuses her research primarily on optimal designs in multi-response regression models. She has expanded her research areas to include dose response experiments and microarray data analysis. In these areas of biostatistics, she finds many opportunities to apply her optimal design expertise.  
Ready to take the next step toward your Penn State master's degree?