Application deadline
Apply by
July
20
to start

August 26
Credits and costs
9
Credits
$1,017
per credit
Prepare for Career Success in the Commercial Real Estate Industry
Commercial real estate is an exceptionally rewarding career option for motivated professionals who take the time to acquire specific knowledge and develop the specialized skills the industry requires. Commercial real estate is a diverse, interdisciplinary field with a wide array of opportunities, including real estate analysis, development, finance, investment, management, sales, and valuation. These endeavors rely on a wide range of educated professionals with varying backgrounds, abilities, and strengths. This online graduate certificate program provides you with an excellent opportunity to prepare for a career working in the commercial real estate industry.
As a student in Penn State's online Graduate Certificate in Real Estate Law and Valuation program, you can learn to:
assign value to properties
calculate and communicate risk and reward potential
negotiate contracts and leases
create legal real estate documents
The Penn State Difference
You will learn from the same faculty who teach residential courses in the respected Penn State Smeal College of Business. The Smeal College of Business is AACSB–accredited and consistently recognized by employers for the high quality of its programs and graduates.
Courses
The Graduate Certificate in Real Estate Law and Valuation is a 9 credit, four-course online program. Your courses are primarily asynchronous — meaning you are not required to attend online classes at a specific time. Your education will blend independent study with peer-to-peer interaction. You'll complete assignments, readings, discussions, and occasional group work, as well as exams and other activities designed to enhance your learning outcomes — all at times that are most convenient for you.
Required Courses (9 credits)
Costs and Financial Aid
Graduate Tuition
Graduate tuition is calculated based on the number of credits for which you register. Tuition is due shortly after each semester begins and rates are assessed every semester of enrollment.
2023–24 Academic Year Rates

Tuition rates for the fall 2023, spring 2024, and summer 2024 semesters.

| How many credits do you plan to take per semester? | Cost |
| --- | --- |
| 11 or fewer | $1,017 per credit |
| 12 or more | $12,203 per semester |
2024–25 Academic Year Rates

Tuition rates for the fall 2024, spring 2025, and summer 2025 semesters.

| How many credits do you plan to take per semester? | Cost |
| --- | --- |
| 11 or fewer | $1,027 per credit |
| 12 or more | $12,325 per semester |
Financial Aid and Military Benefits
Paying for Your Certificate
Students pursuing a certificate are considered "nondegree," a status that is not eligible for federal student aid, including the Federal Direct Stafford Loan program. A private alternative loan may be an option to consider.
Additionally, Penn State offers many ways to pay for your education, including an installment plan and third-party payments. Penn State World Campus also offers an Employer Reimbursement and Tuition Deferment Plan. Learn more about the options for paying for your education.
Students pursuing a degree and meeting all other eligibility requirements may qualify for financial aid.
How to Apply
Deadlines and Important Dates
Your certificate application should be received by the following deadlines to be considered complete:
Fall Deadline

: 

Apply by July 20 to start August 26

Spring Deadline

: 

Apply by November 15, 2024, to start January 13, 2025
How to Apply
For admission to the Graduate School, an applicant must hold either (1) a baccalaureate degree from a regionally accredited U.S. institution or (2) a tertiary (postsecondary) degree that is deemed comparable to a four-year bachelor's degree from a regionally accredited U.S. institution. This degree must be from an officially recognized degree-granting institution in the country in which it operates.
What You Need
Applications are submitted electronically and include a nonrefundable application fee. You will need to upload the following items as part of your application:
Official transcripts from each institution attended, regardless of the number of credits or semesters completed. Transcripts not in English must be accompanied by a certified translation. Penn State alumni do not need to request transcripts for credits earned at Penn State but must list Penn State as part of their academic history. If you are admitted, you will be asked to send an additional official transcript. You will receive instructions at that time.
GMAT/GRE test scores are not required.
English Proficiency — The language of instruction at Penn State is English. With some exceptions, international applicants must take and submit scores for the Test of English as a Foreign Language (TOEFL) or International English Language Testing System (IELTS). Minimum test scores and exceptions are found in the English Proficiency section on the Graduate School's "Requirements for Graduate Admission" page. Visit the TOEFL website for testing information. Penn State's institutional code is 2660.
Program-Specific Questions/Materials
Vita or Résumé — Upload your résumé (one- to two-page pdf) to the online application.
Statement of Purpose — Describe how your professional experience and goals align with the Real Estate Law and Valuation certificate. Do not exceed 500 words.
Start Your Application
You can begin your online application at any time. Your progress within the online application system will be saved as you go, allowing you to return at any point as you gather additional information and required materials.
Begin the graduate school application
Choose Enrollment Type: "Certificate Admission" 
Choose "WORLD CAMPUS" as the campus
Choose "Real Estate Law and Valuation" as the certificate
Checking Your Status
You can check the status of your application by using the same login information established for the online application form.
Get the resources you need to make informed decisions about your education. Request information on this program and other programs of interest by completing this form.
Ready to take the next step toward your Penn State graduate certificate?
Start or Advance
Your Career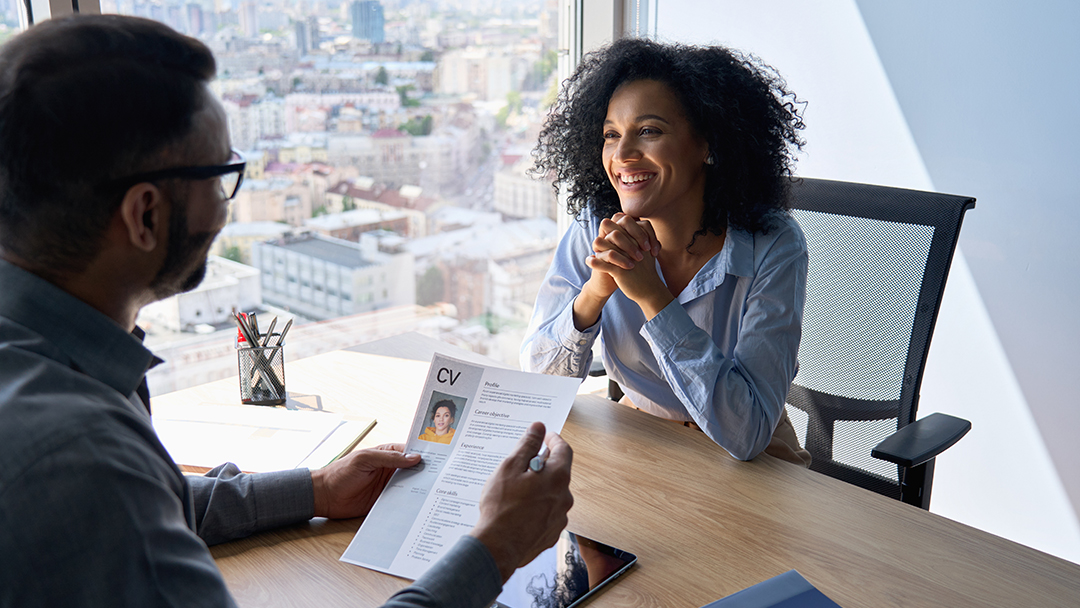 You can use the knowledge gained from this program and the support of Penn State career resources to pursue careers in a variety of fields, depending on your goals.
A Head Start toward a Master's Degree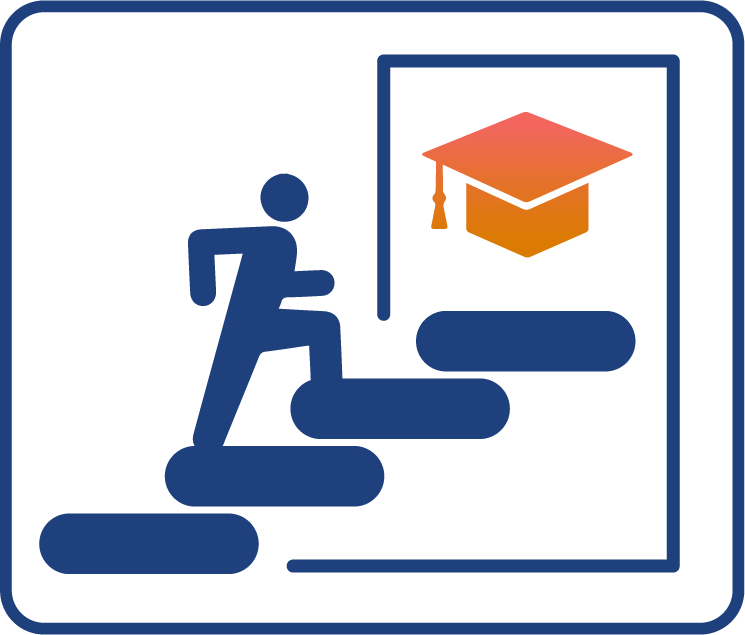 Not only can this program help create opportunities in your career, it can also give you a solid head start toward a full master's degree.
Contact Us
To learn more about the online Graduate Certificate in Real Estate Law and Valuation program, please contact:
Penn State Smeal College of Business
Professional Graduate Programs Office
Phone: (814) 865-5290 
Email: [email protected] 
For general questions about the application process, please contact:
World Campus Admissions Counselors
Phone: (814) 863-5386
Email: [email protected]
Faculty
Lawrence Colorito

M.S., Real Estate and Construction Management, University of Denver

B.S., Finance, Penn State

Lawrence "Larry" Colorito, MAI, is the chair of the Board of Directors and senior managing director of Valbridge Property Advisors, a national real estate valuation and consulting firm. A real estate appraiser and consultant for more than 30 years, Larry holds the MAI designation and is a Certified General Real Estate Appraiser in Maryland; Washington, D.C.; Virginia; and North Carolina. Larry has taught real estate courses at William & Mary, Old Dominion, and Penn State for many years. He has a particular interest in valuation and creating synergy between the real estate profession and the academy.

Kyle Kaplan

J.D., University of North Carolina at Chapel Hill

MBA, University of North Carolina at Chapel Hill

M.S., Sport Management, University of Florida

B.S., Marketing, University of Florida

Kyle Kaplan is a clinical assistant professor of business law and an undergraduate education faculty fellow. He specializes in teaching business and real estate law.

Mallory Meehan, Esq., MBA

J.D., Dickinson School of Law, Penn State

B.S., Business, Marketing, and Finance, Penn State

Professor Mallory Meehan is associate director of the Institute for Real Estate Studies and a clinical associate professor of real estate in the Smeal College of Business. She teaches courses in real estate fundamentals, real estate risk and valuation, real estate law, real estate investments, negotiations, real estate market analysis, and international business, and a certification course in ARGUS Enterprise. Her research focuses on student housing, market analysis and tenant placement, and real estate investment returns.
Penn State Smeal Advantage
More options, greater flexibility and a commitment to lifelong learning
The desire for knowledge and professional growth spans a lifetime. That is why the Penn State Smeal College of Business offers a portfolio of professional graduate programs for all stages of your career. In partnership with Penn State World Campus, Smeal makes it easy to customize a learning plan to your unique career aspirations and busy schedule. Penn State Smeal offers you a lifetime of learning with more concentrations and one of the most integrated, flexible offerings of online and residential programs in the United States.
An entire team dedicated to your success
Personal advising — Our experts will explain the many options that Penn State Smeal offers and will help you refine your career strategy and craft the educational experience best suited to your interests. It all starts with a simple, but critical question: "What are your goals?" 
Career coaching* — Our Alumni Career Services team will support you across all career stages with professional advancement opportunities and coaching to help you stay focused on achieving your goals.
Delivering the best of online and in-person learning for a rich educational experience
We understand that today's professional learners want meaningful discussion and interaction with faculty and classmates along with the technologies and flexible approaches of contemporary online learning. By aligning the best of both worlds, we bring richness, depth, and diversity to the overall educational experience.
Courses designed to engage and motivate the professional student
Creative Teams consisting of a lead faculty member, a Teaching Support Specialist (TSS), and an Instructional Designer use advanced analytics to develop and deliver contemporary graduate courses that promote application and engagement. We strive to innovate in ways that others don't. 
A real-world perspective
Industry professionals inside the virtual classroom — Many of Penn State Smeal's courses feature industry professionals who have been in the trenches and work hard to make an impact every day. These individuals, most of whom hold a Smeal graduate degree, partner with our renowned faculty to provide a rich academic context with real-world application.
Global immersion* — This unique, optional experience will enhance your ability to communicate cross-culturally, adapt to evolving business environments, and manage the risks and benefits of operating on a global scale. Any student pursing a full degree from Smeal may participate in this optional, faculty-led experience for elective credit. Previous destinations have included Shanghai, China; Johannesburg, South Africa; Prague, Czech Republic; Santiago, Chile; and Zagreb, Croatia.
One of the largest and most influential networks in the country
At Penn State, you are part of a worldwide community of instructors, learners, and more than 750,000 alumni who support one another and make a meaningful impact. 
More than 90,000 Smeal alumni benefit from connections around the globe as well as networking events, podcasts, webinars, a powerful LinkedIn community, and opportunities for volunteerism.
Impact Smeal Day — This day provides alumni and professional graduate students with the opportunity to come to campus and interact with current students, network with other alumni, gain professional insights, and hear about college initiatives. The day is designed so that you can sign up for the sessions that work for your schedule.
* Services are available only to students and alumni of Penn State Smeal's degree programs and online degrees led by Smeal and delivered through the World Campus. Students and alumni of online graduate certificates are not eligible to receive these benefits unless they are also enrolled in a degree program.
Ready to take the next step toward your Penn State graduate certificate?