Application deadline
Apply by
July
20
to start

August 26
Credits and costs
12
Credits
$1,056
per credit
An Online Credential for the High-Performance Modern Marketer
Data-driven marketing is critical to success in today's competitive business environment. Now more than ever, companies are drowning in data; they need guidance on how to extract and analyze it to drive product development, new market expansion, customer loyalty, and marketing innovation.
The 12-credit Graduate Certificate in Marketing Analytics can give you the skills to evaluate meaningful metrics and then successfully communicate how to leverage data for future growth. This program is intended to help marketers and market researchers become more data-savvy and use analytics to strategically support the business.
The Penn State Difference
This graduate certificate is developed by the internationally ranked Penn State Smeal College of Business. As a student in this program, you will be taught by experienced Penn State faculty with hands-on working knowledge of relevant and contemporary analytical tools. The Smeal College of Business also carries the elite AACSB accreditation, an honor reserved for the top 5% of business schools worldwide.
Your Online Marketing Analytics Curriculum
This accelerated four-course program is designed to be asynchronous, so you won't be required to log in at a specific time each week and you can complete assignments at your preferred pace over the course of several days. You will also have opportunities to engage with other students in your courses, helping you gain a network of classmates who share your professional interests. This online graduate certificate program allows you to simultaneously gain graduate credit and a highly valued skill set in today's data-driven business environment.
Information for Military and Veterans
Are you a member of the military, a veteran, or a military spouse? Please visit our military website for additional information regarding financial aid, transfer credits, or application instructions.
Courses
Penn State's 12-credit online Graduate Certificate in Marketing Analytics consists of four required courses designed to help you identify the marketing challenge, translate it into data science, and then interpret data results in ways meaningful and actionable for business success.  Students in the program can complete this online certificate in as little as 12 months.
Courses are structured to allow you to complete assignments when and where it's most convenient for you. While courses are autonomous, you will have the opportunity to interact and engage with fellow classmates through integrated experiences. This peer-to-peer interaction enhances your learning experience while strengthening your professional network on a global scale. 
Required Courses (12 credits)
Costs and Financial Aid
Graduate Tuition
Graduate tuition is calculated based on the number of credits for which you register. Tuition is due shortly after each semester begins and rates are assessed every semester of enrollment.
2023–24 Academic Year Rates

Tuition rates for the fall 2023, spring 2024, and summer 2024 semesters.

| How many credits do you plan to take per semester? | Cost |
| --- | --- |
| 11 or fewer | $1,056 per credit |
| 12 or more | $12,678 per semester |
2024–25 Academic Year Rates

Tuition rates for the fall 2024, spring 2025, and summer 2025 semesters.

| How many credits do you plan to take per semester? | Cost |
| --- | --- |
| 11 or fewer | $1,067 per credit |
| 12 or more | $12,805 per semester |
Financial Aid and Military Benefits
Paying for Your Certificate
Students pursuing a certificate are considered "nondegree," a status that is not eligible for federal student aid, including the Federal Direct Stafford Loan program. A private alternative loan may be an option to consider.
Additionally, Penn State offers many ways to pay for your education, including an installment plan and third-party payments. Penn State World Campus also offers an Employer Reimbursement and Tuition Deferment Plan. Learn more about the options for paying for your education.
Students pursuing a degree and meeting all other eligibility requirements may qualify for financial aid.
How to Apply
Deadlines and Important Dates
Your certificate application should be received by the following deadline to be considered complete:
Fall Deadline

: 

Apply by July 20 to start August 26

Spring Deadline

: 

Apply by November 15, 2024, to start January 13, 2025
Admission Requirements
For admission to the Graduate School, an applicant must hold either (1) a baccalaureate degree from a regionally accredited U.S. institution or (2) a tertiary (postsecondary) degree that is deemed comparable to a four-year bachelor's degree from a regionally accredited U.S. institution. This degree must be from an officially recognized degree-granting institution in the country in which it operates.
What You Need
Applications are submitted electronically and include a nonrefundable application fee. You will need to upload the following items as part of your application:
English Proficiency — The language of instruction at Penn State is English. With some exceptions, international applicants must take and submit scores for the Test of English as a Foreign Language (TOEFL) or International English Language Testing System (IELTS). Minimum test scores and exceptions are found in the English Proficiency section on the Graduate School's "Requirements for Graduate Admission" page. Visit the TOEFL website for testing information. Penn State's institutional code is 2660.
GRE or GMAT test scores are NOT required.
Program-Specific Questions/Materials
Vita or Résumé — A one- to two-page listing of your professional experience and education.
Statement of Purpose — Describe how your professional experience and goals align with the Certificate in Marketing Analytics. Please do not exceed 500 words. 
Start Your Application
You can begin your online application at any time. Your progress within the online application system will be saved as you go, allowing you to return at any point as you gather additional information and required materials.
Begin the graduate school application
Choose "Certificate Admission" as the enrollment type
Choose "WORLD CAMPUS" as the campus
Choose "Marketing Analytics" as the certificate
Checking Your Status
You can check the status of your application by using the same login information established for the online application form.
Technical Requirements 
Review the technical requirements for this degree program.
Get the resources you need to make informed decisions about your education. Request information on this program and other programs of interest by completing this form.
Ready to take the next step toward your Penn State graduate certificate?
Start or Advance Your Career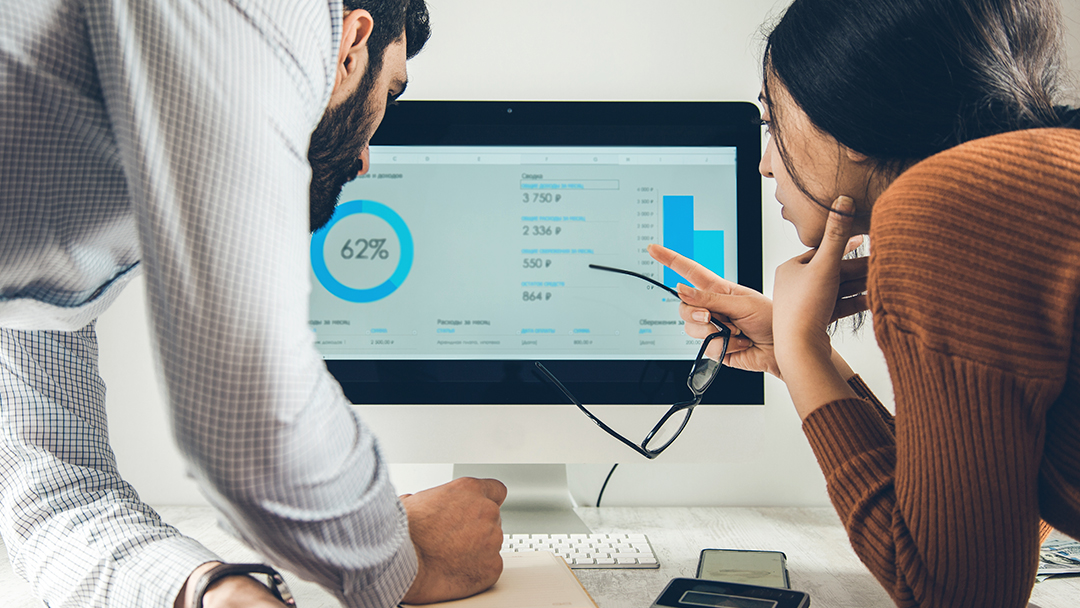 You can use the knowledge gained from this program and the support of Penn State career resources to pursue careers in a variety of fields, depending on your goals.
A Head Start toward a Master's Degree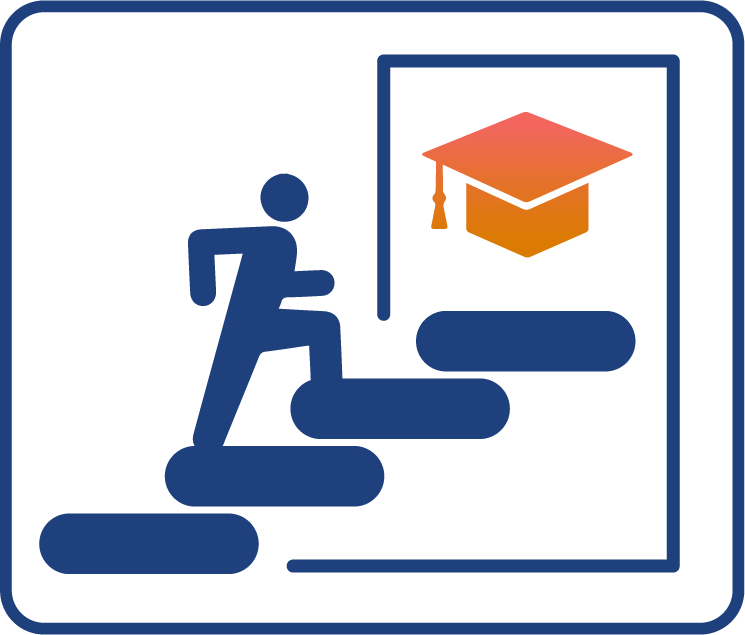 Not only can this program help create opportunities in your career, it can also give you a solid head start toward a full master's degree.
Contact Us
For questions about the curriculum, please contact:
Penn State Smeal College of Business
Professional Graduate Programs Office
Phone: 814-865-5290
[email protected]
You may also visit the Smeal College of Business program website to learn more.
For general questions about the application process, please contact:
World Campus Admissions Counselors
Phone: 814-863-5386
[email protected]
Faculty
Brett Christenson

Ph.D., Marketing, Consumer Behavior, University of Alabama

MBA, Marketing, University of Texas at Dallas

B.B.A., Sports Strategy and Sales, Baylor University

Dr. Brett Christenson is a clinical assistant professor of marketing in the Smeal College of Business. He joined the faculty at Penn State in 2020 after receiving his Ph.D., with a focus on consumer behavior, from the University of Alabama. Prior to this, he worked as a lecturer at Baylor University. Dr. Christenson completed his MBA at the University of Texas at Dallas and his B.B.A. in sports strategy and sales at Baylor University. He has taught courses on consumer behavior, digital marketing, advertising, sports marketing, international marketing, and supply chain.

Dr. Christenson's research focuses on consumer behavior and the effects of sensory elements, like music and sound, on consumer choices. He specializes in experimental design methods using technology including sound design, virtual reality, and field environments. His work has been published in the Journal of Retailing, Industrial Marketing Management, and the International Journal of Human-Computer Interaction. Prior to academia, Dr. Christenson worked for ReachLocal, a digital marketing agency, as both a data analyst and a campaign manager, running digital marketing campaigns for small- and medium-sized businesses in the northeast U.S. He also worked in the sports industry as both a corporate and inside sales representative for teams in the NHL and MLS.

Chelsea Hammond

Ph.D., Communication Science, University of Connecticut

M.L.S., Southern Connecticut State University

B.A., English, Philosophy, University of Connecticut

Dr. Chelsea Hammond is an assistant clinical professor of marketing and program director of the online marketing analytics certificate. Prior to joining the Penn State Smeal College of Business, she spent more than a decade in the market research and marketing analytics industry, where she helped the world's most iconic and well-known brands leverage data to drive business success.

J. Andrew Petersen

Ph.D., Business Administration (Marketing), University of Connecticut

B.A., Economics, University of North Carolina at Chapel Hill

Dr. J. Andrew Petersen is an associate professor of marketing in the Smeal College of Business and program director of the online marketing analytics and insights master's degree. His research interests include measuring and maximizing customer/donor lifetime value (CLV/DLV) and customer/donor equity, managing customer product return behavior, measuring the value of word-of-mouth, selling and sales management, and linking marketing metrics to financial performance. His research has been published in many top academic journals, including Journal of Marketing, Journal of Marketing Research, Harvard Business Review, MIT Sloan Management Review, and The Wall Street Journal.
Penn State Smeal Advantage
More options, greater flexibility and a commitment to lifelong learning
The desire for knowledge and professional growth spans a lifetime. That is why the Penn State Smeal College of Business offers a portfolio of professional graduate programs for all stages of your career. In partnership with Penn State World Campus, Smeal makes it easy to customize a learning plan to your unique career aspirations and busy schedule. Penn State Smeal offers you a lifetime of learning with more concentrations and one of the most integrated, flexible offerings of online and residential programs in the United States.
An entire team dedicated to your success
Personal advising — Our experts will explain the many options that Penn State Smeal offers and will help you refine your career strategy and craft the educational experience best suited to your interests. It all starts with a simple, but critical question: "What are your goals?" 
Career coaching* — Our Alumni Career Services team will support you across all career stages with professional advancement opportunities and coaching to help you stay focused on achieving your goals.
Delivering the best of online and in-person learning for a rich educational experience
We understand that today's professional learners want meaningful discussion and interaction with faculty and classmates along with the technologies and flexible approaches of contemporary online learning. By aligning the best of both worlds, we bring richness, depth, and diversity to the overall educational experience.
Courses designed to engage and motivate the professional student
Creative Teams consisting of a lead faculty member, a Teaching Support Specialist (TSS), and an Instructional Designer use advanced analytics to develop and deliver contemporary graduate courses that promote application and engagement. We strive to innovate in ways that others don't. 
A real-world perspective
Industry professionals inside the virtual classroom — Many of Penn State Smeal's courses feature industry professionals who have been in the trenches and work hard to make an impact every day. These individuals, most of whom hold a Smeal graduate degree, partner with our renowned faculty to provide a rich academic context with real-world application.
Global immersion* — This unique, optional experience will enhance your ability to communicate cross-culturally, adapt to evolving business environments, and manage the risks and benefits of operating on a global scale. Any student pursing a full degree from Smeal may participate in this optional, faculty-led experience for elective credit. Previous destinations have included Shanghai, China; Johannesburg, South Africa; Prague, Czech Republic; Santiago, Chile; and Zagreb, Croatia.
One of the largest and most influential networks in the country
At Penn State, you are part of a worldwide community of instructors, learners, and more than 750,000 alumni who support one another and make a meaningful impact. 
More than 90,000 Smeal alumni benefit from connections around the globe as well as networking events, podcasts, webinars, a powerful LinkedIn community, and opportunities for volunteerism.
Impact Smeal Day — This day provides alumni and professional graduate students with the opportunity to come to campus and interact with current students, network with other alumni, gain professional insights, and hear about college initiatives. The day is designed so that you can sign up for the sessions that work for your schedule.
* Services are available only to students and alumni of Penn State Smeal's degree programs and online degrees led by Smeal and delivered through the World Campus. Students and alumni of online graduate certificates are not eligible to receive these benefits unless they are also enrolled in a degree program.
Ready to take the next step toward your Penn State graduate certificate?