Application deadline
Apply by
April
1
to start

May 13
Credits and costs
33
Credits
$1,017
per credit
HRER Study Abroad: Scotland
Earn a Human Resources Master's Degree Online
Penn State's online Master of Professional Studies in Human Resources and Employment Relations (HRER) degree program balances advanced theory with practical knowledge, making it an important credential for you, the experienced HR professional. You can be prepared to help top executives factor human resources into their strategic plans.
As you earn your degree online while continuing to work, you can meet the challenges of complex employee benefit plans, new labor laws, and employee rights more efficiently and with greater confidence.
Prepare for a Leadership Role in HR or Employment Relations
Penn State's graduate program in human resources and employment relations delivers the depth of knowledge you need to serve as a functional leader within your organization. You can prepare for upper-level positions in:
human resources, as manager of compensation and benefits, recruitment, or training and development
labor relations, to meet the growing demand for a graduate degree needed for a position as union leader, professional staff, director of industrial relations, contract negotiator, mediator, or arbitrator
Why Study HR Management Online at Penn State? 
In this program, you will have the opportunity to study with highly regarded faculty from Penn State's College of the Liberal Arts, one of the premier institutions in the world to study and work in the liberal arts disciplines. As a student studying online, you can expect the same quality education that our residential students experience — high academic standards for courses taught by the same faculty with real-world experience, who have been trained to teach online.
Penn State's online HRER program is offered in partnership with Penn State's renowned School of Labor and Employment Relations, which has been designing high-quality degree programs since 1942. The Society for Human Resource Management (SHRM) has determined that this program is aligned with SHRM's HR Curriculum Guidebook. It is one of only 400 degrees worldwide that have received this distinction. It has also been granted Approved Provider status by the HR Certification Institute.
SHRM–Aligned Curriculum Builds In-Depth Expertise
This specialized graduate degree program begins by building a strong fundamental knowledge of HR and labor. Course work will help you:
grasp the ethical dimensions of human resources and employment relations
analyze complex employment issues
administer labor and human resource systems
understand the roles that employers, employees, unions, and government play in the employment relationship
analyze the complex personal, legal, and organizational issues inherent in employment relations
Your course work culminates in a capstone class in which you will demonstrate an understanding of the curriculum and apply it to your professional areas of interest.
Customize Your Human Resources Degree Program
As an online learner, you can create a program that is relevant to your unique career goals. Simply select a personalized HR track from one of eight concentrations:
benefits and compensation
labor and collective bargaining
employment and labor law
staffing, training, and development
ethics and leadership
international human resources and employment relations
labor unions: organization and strategy
HR analytics and artificial intelligence (AI)
Connect with an Alumni Ambassador
If you would like to speak to a graduate of the program, complete this form to be connected with an Alumni Ambassador. These alumni have offered to answer specific questions about the student experience and discuss any concerns you may be having before you apply.
Courses
The Master of Professional Studies in Human Resources and Employment Relations (HRER) is a 33-credit graduate degree program designed to meet the needs of working professionals. Students can typically complete their master's degree on a part-time basis in about two years, without ever setting foot on campus.
Online Learning Experience
Courses are structured to allow you to complete assignments when and where it's most convenient for you. While our 100% online courses are autonomous and asynchronous, you will have the opportunity to interact and engage with fellow classmates through integrated experiences. This peer-to-peer interaction enhances your learning experience while strengthening your professional network on a global scale.
Earn HRCI Recertification Credits
The Master of Professional Studies in Human Resources and Employment Relations is an Approved Provider of the HR Certification Institute. Completing the entire program can grant you credits toward your PHR, SPHR, and GPHR recertifications.
This customizable program consists of nine required courses (27 credits) and two elective courses (6 credits). Elective courses are paired to create a concentration, which allows you to develop expertise on a topic specific to your personal career goals. 
Your course work culminates in a capstone class in which you will demonstrate an understanding of the curriculum and apply it to your professional areas of interest in human resources and employment relations.
Optional Engagement Opportunities
Each summer, select core courses are also offered at Penn State's main campus. This 5-day intensive session allows you to earn credits while enjoying the University Park campus experience. Participants can even enjoy an overnight stay in the dorms. This immersion experience is completely optional and ideal for students who seek a high level of engagement with faculty and peers. Learn more about these optional intensive courses. 
Required Courses (24 credits)
Culminating Experience (3 credits)
Elective Courses (select 6 credits)
Select six credits from one of the following concentrations.
Benefits and Compensation (6 credits)
Employment and Labor Law (select 6 credits)
Ethics and Leadership (select 6 credits)
HR Analytics and Artificial Intelligence (AI) (6 credits)
International Human Resources and Employment Relations (select 6 credits)
Labor and Collective Bargaining (6 credits)
Labor Unions: Organization and Strategy (6 credits)
Staffing, Training, and Development (6 credits)
Optional Intensive Courses
Each summer, the Master of Professional Studies in Human Resources and Employment Relations offers a selection of the core program courses as five-day intensive courses at Penn State's University Park campus in State College, Pennsylvania. This unique blended course experience allows you to fulfill a three-credit course requirement in a condensed format while experiencing campus life at Penn State.
Class activities such as lectures, case studies, and individual and team exercises will be scheduled for six hours each day, and you may also be required to complete additional assignments outside of the classroom. Approximately two-thirds of the course work for a course will be completed during the five days you are on campus, with some preparation work required before arriving on campus, and a follow-up project to be completed after the week concludes. Because of this intensive schedule, you are only permitted to take one in-residence course at a time.
While this is not a required aspect of the master's degree program, students are encouraged to take advantage of this excellent opportunity to interact and network with your peers and the faculty and staff for the program. More information about registration for these intensive courses will be available upon your acceptance to the degree program. Please email the program office at [email protected] with questions.
*The use of the HRCI seal is not an endorsement by the HR Certification Institute of the quality of the program. It means that this program has met the HR Certification Institute's criteria to be pre-approved for recertification credit.
Costs and Financial Aid
Graduate Tuition
Graduate tuition is calculated based on the number of credits for which you register. Tuition is due shortly after each semester begins and rates are assessed every semester of enrollment.
2023–24 Academic Year Rates

Tuition rates for the fall 2023, spring 2024, and summer 2024 semesters.

| How many credits do you plan to take per semester? | Cost |
| --- | --- |
| 11 or fewer | $1,017 per credit |
| 12 or more | $12,203 per semester |
2024–25 Academic Year Rates

Tuition rates for the fall 2024, spring 2025, and summer 2025 semesters.

| How many credits do you plan to take per semester? | Cost |
| --- | --- |
| 11 or fewer | $1,027 per credit |
| 12 or more | $12,325 per semester |
Financial Aid and Military Benefits
How to Apply
Deadlines and Important Dates
Online applications, including all supporting materials (transcripts, recommendations, statement of purpose, and résumé) must be submitted by the following dates to be considered for the corresponding semester.
Summer Deadline

: 

Apply by April 1 to start May 13

Fall Deadline

: 

Apply by July 1 to start August 26

Spring Deadline

: 

Apply by December 1, 2024, to start January 13, 2025
Admissions Help
Admission to the MPS in HRER program is competitive. A faculty admissions committee considers all of the materials submitted by each applicant and makes admissions decisions based on the strength of the candidate's credentials. Applicants meeting the minimum prerequisites are not necessarily guaranteed admission to the program.
Admission Requirements 
For admission to the Graduate School, an applicant must hold either (1) a baccalaureate degree from a regionally accredited U.S. institution or (2) a tertiary (postsecondary) degree that is deemed comparable to a four-year bachelor's degree from a regionally accredited U.S. institution. This degree must be from an officially recognized degree-granting institution in the country in which it operates.
Applicants who are still completing their baccalaureate requirements at the time of application may be admitted to the Graduate School conditional on the awarding of the baccalaureate degree.
What You Need
Applications are submitted electronically and include a nonrefundable application fee. Applicants who are in the military qualify for an application fee waiver. Contact us to request the military fee waiver code. You will need to upload the following items as part of your application:
Official transcripts from each institution attended, regardless of the number of credits or semesters completed. Transcripts not in English must be accompanied by a certified translation. Penn State alumni do not need to request transcripts for credits earned at Penn State, but must list Penn State as part of your academic history. If you are admitted, you will be asked to send an additional official transcript. You will receive instructions at that time.
GPA —  An undergraduate GPA of 3.0 or higher is preferred.
GRE or GMAT test scores are NOT required.
English Proficiency — The language of instruction at Penn State is English. With some exceptions, international applicants must take and submit scores for the Test of English as a Foreign Language (TOEFL) or International English Language Testing System (IELTS). Minimum test scores and exceptions are found in the English Proficiency section on the Graduate School's "Requirements for Graduate Admission" page. Visit the TOEFL website for testing information. Penn State's institutional code is 2660.
Reference (1) — You will need to initiate the process through the online application by entering the name, email address, and mailing address of one professional reference. Upon submission of your application, an email will be sent to your reference requesting they complete a brief online recommendation regarding your readiness for graduate study and confirming you meet the requisite minimum of one year of work experience. Please inform your reference that they must submit the form in order for your application to be complete.  
Program-Specific Questions/Materials
Résumé — Upload your résumé to the online application. One year of full-time work experience (or its equivalent) is preferred; however, students who meet all other requirements will be considered with less than the preferred minimum.
Short-answer Questions — Applicants will be asked to briefly respond to the following 5 questions within the graduate application. The answers to these questions will allow the admissions committee to get to know more about you, your goals, and experiences.
What are your short-term and long-term career goals and how do you expect this program to impact those career goals?
Discuss your strategy of how you will shape the program to support your professional aspirations.
Tell us about your leadership style and provide a supporting example.
Explain how you are prepared/preparing to succeed in an online graduate program. Discuss your strategies, and perceived challenges, that you may have related to time management, and plans for how you will handle unexpected changes/interruptions to your schedule.
Give an example of a time in which you received professional constructive criticism. What was it, who did it come from, and how did you apply it going forward?
If you need clarification on any of the above questions, please reach out to the program office at [email protected]. We're here to help.
Start Your Application
You can begin your online application at any time. Your progress within the online application system will be saved as you go, allowing you to return at any point as you gather additional information and required materials.
Begin the graduate school application
Select Enrollment Type: "Degree Admission"
Choose "WORLD CAMPUS" as the campus
Select "Human Resources and Employment Relations" as the major
Checking Your Status
You can check the status of your application by using the same login information established for the online application form.
Technical Requirements 
Review the technical requirements for this degree program.
Get the resources you need to make informed decisions about your education. Request information on this program and other programs of interest by completing this form.
Ready to take the next step toward your Penn State master's degree?
Start or Advance Your Career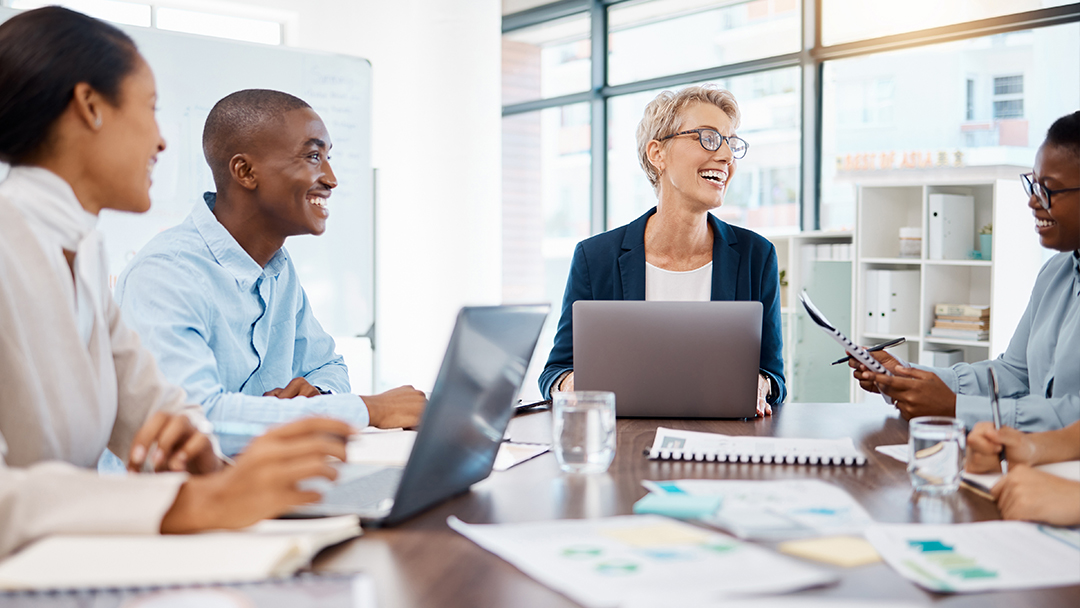 You can use the knowledge gained from this program and the support of Penn State career resources to pursue careers in a variety of fields, depending on your goals.
Earn a Valuable Credential along the Way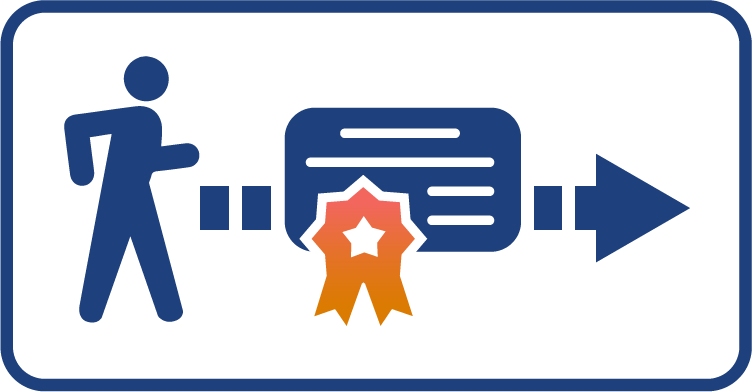 Show mastery of specific subjects before your degree is complete. Thanks to shared courses across programs, students can often earn a certificate along with their degree in less time than if they earned them separately.
Frequently Asked Questions
You can learn more about the faculty, thesis, and what our courses are like.
Contact Us
To learn more about the Master of Professional Studies in Human Resources and Employment Relations, offered in partnership with the Penn State College of the Liberal Arts, please contact:
World Campus Admissions Counselors
Phone: 814-863-5386
Email: [email protected]
Erin Hetzel
Phone: 814-863-4652
Email: [email protected]
School Director
Elaine Farndale
Director, School of Labor and Employment Relations
Ph.D., Cranfield University of Management, United Kingdom

M.A., Personnel Management, Kingston University, United Kingdom

B.A., French and Modern Dutch Studies, University of Hull, United Kingdom
Dr. Elaine Farndale ​is director of the School of Labor and Employment Relations and a professor of human resource management. Dr. Farndale's areas of specialization and research include international and comparative human resource management (HRM); the power, professionalism, and roles of the HR department; HRM and firm performance; change management and HRM; eHRM and new HR delivery mechanisms; and HRM and employee engagement. She has presented numerous papers at international conferences and has published articles and chapters in both the practitioner and academic press. Dr. Farndale has also worked as an HR specialist for several years.
Lead Faculty
Brian Redmond
Ph.D., I/O Psychology, Graduate Center, City University of New York

M.A., I/O Psychology, New York University

B.A., Psychology, Castleton State University
Dr. Brian Redmond is a teaching professor and the lead faculty for labor and human resources and organizational leadership. He worked in several organizations (manufacturing, financial, education, management, and service) before deciding that education was his true calling. He still performs organizational consulting, specifically in the realms of leadership, organizational behavior, and online education. Dr. Redmond teaches and authors courses in leadership that span the undergraduate, graduate, and professional levels. He has been teaching online since 2004. He has published and presented research and applied solutions regarding online education since 2003.
Faculty
Akram Al Ariss

Ph.D., Norwich Business School, University of East Anglia

B.S., Engineering, Lebanese American University

Dr. Akram Al Ariss lectures at Champagne School of Management, ESC Troyes in France. His research focuses on international human resource management (IHRM). He has written several book chapters, book reviews, and journal articles — in English, French, and Arabic — on interdisciplinary issues related to IHRM, including articles in British Journal of Management; Thunderbird International Business Review; Career Development International; Work, Employment and Society; and Personnel Review.

Roland L. Bessette

J.D., Michigan State University College of Law

B.A., Journalism, Wayne State University

Roland L. Bessette spent 34 years with the federal government as a senior executive (SES) with the Department of Veterans Affairs, Office of General Counsel, in the position of regional counsel (Michigan and Wisconsin), plus a 25-year collateral assignment as a Special Assistant United States Attorney. He was on active duty with the U.S. Navy for eight years. He has provided representation in hundreds of proceedings before the Federal Labor Relations Authority, Equal Employment Opportunity Commission, Merit Systems Protection Board, arbitrators, and various courts.

Carol Cameron

Ph.D., Organization and Management, Capella University

MBA, Organizational Behavior, Westminster College

Dr. Carol Cameron has been a corporate leadership and organization development consultant for more than 20 years, working with a range of organizations, from Fortune 500 companies to entrepreneurial start-ups in industries that include health care, financial services, high tech, and more. She transitioned to the academic arena in 2012, joining Harvard University as an internal consultant and executive coach to its deans and department administrators, and leading curriculum design and facilitation efforts for executive education in Harvard's Center for Workplace Development.

Jerry Carbo

Ph.D., Industrial and Labor Relations, Cornell University

J.D., Dickinson School of Law, Penn State

Dr. Jerry Carbo, an associate professor of management at the Grove College of Business at Shippensburg University, teaches courses in business and society, labor relations, and employment law. Dr. Carbo has been an adjunct professor in the Master's in HRER program since 2009. His research interests include socially sustainable business systems, workplace bullying, and union revitalization, and he has published articles in several academic journals, including Journal of Strategic Information Systems, Journal of Workplace Rights, and WorkingUSA.

Jeanne Charles

J.D., DePaul University School of Law

B.S., Business, Northern Illinois University

Jeanne Charles has a multi-state Alternative Dispute Resolution practice with offices in the Chicago and Fort Lauderdale areas. Her practice includes both arbitration and mediation services. She serves as a labor arbitrator on permanent panels for the State of Illinois and AFSCME Council 31; the State of Florida and AFSCME Council 79; the Miami Dade County and IAFF Local 1403; the National Treasury Employees Union and IRS; and the United States Postal Service. She has been admitted into the National Academy of Arbitrators.

Steve Greenblatt

J.D., New York Law School

Master's Degree in Labor Law, New York University School of Law

B.A., Political Science, Brooklyn College

Steve Greenblatt has spent than 30 years of practice in human resources. At Downstate Medical Center (SUNY) he served as director of labor relations and director of workforce training and development. He also served as ethics officer and acting affirmative action officer. Prior to working with SUNY, he served as assistant district attorney in Bronx County and deputy inspector general for the New York City Department of Sanitation. He also trained attorneys, investigators, and human resource professionals in investigative, arbitration, and trial techniques.

Michael Pepe

Ph.D., Psychology and Education, Washington University in St. Louis

M.A., Psychology and Education, Washington University in St. Louis

B.S., Business and Marketing, Fairleigh Dickinson University

Dr. Michael Pepe is a senior partner and an executive coach in Meaningful Growth Associates, Inc. Previously, he served in a variety of high-level roles in the areas of human resources, staffing, and development. Among other positions that he has held, Dr. Pepe was the chief human resources officer for Virtua, Inc., and vice president and executive director for the Yale New Haven Health System.

Timothy Shick

Ph.D., Administrative and Leadership Studies

M.A., Industrial and Labor Relations, Indiana University of Pennsylvania

B.S., Human Resource Management, Indiana University of Pennsylvania

Dr. Timothy Shick has been in the field of human resources for more than 16 years, working in health care, service, and manufacturing settings. He has experience in the private and public sectors, as well. Dr. Shick is a part-time consultant and a lecturer, and he has been a part-time faculty member at Penn State for many years. His major areas of interest are staffing, training, labor and employee relations, and policy.

Rex Simpson

Lead Faculty for the HRER Program, Professor of Practice

Penn State School of Labor and Employment Relations

Banci Tewolde

J.D., University of Maryland School of Law

M.A., English, Old Dominion University

B.A., English, Metropolitan State College of Denver

Banci Tewolde is an associate director for the Department of Planning and Budget in Virginia. Before joining the Office of the Governor, she was an Assistant Attorney General, where she represented officials and state employees and agencies sued in state and federal courts for alleged constitutional violations in the course of their employment. Prior to returning to Virginia in 2005, she was the manager of the immigration unit at Penn State within the Department of Human Resources.

Maja Vidović

Post Doc, School of Labor and Employment Relations, Penn State

Ph.D., Faculty of Economics and Business, University of Zagreb, Croatia

M.S., Faculty of Economics and Business, University of Zagreb, Croatia

B.S., Faculty of Economics and Business, University of Zagreb, Croatia

Dr. Maja (read as Maya) Vidović is a professor, researcher, and enthusiast in the field of human resource management, with a specific focus on international HRM. She is a professor at RIT Croatia, in Zagreb, Croatia, and an adjunct faculty for the School of Labor and Employment Relations. Maja lived in State College on two separate occasions, adding up to two and a half years, both times while working for the School of Labor and Employment Relations, which made her a strong supporter of the school and the program. Maja is a passionate teacher, as recognized through receiving an Excellence in Teaching award from RIT Croatia, and the Kelley-Willits award for outstanding contribution to online programs at Penn State. She is the author of several book chapters and many scientific papers, predominantly focusing on human resource management.
Ready to take the next step toward your Penn State master's degree?