Application deadline
Apply by
April
15
to start

May 13
Credits and costs
30
Credits
$1,017
per credit
Online Master's Degree in Ecosystem Management and Administration
There is a growing demand for professionals with the skills necessary to maintain efficient use of the world's natural resources in a wide range of environments — forests, wildlife communities, aquatic systems, soils, parks and other developed natural systems.
A master's degree in Ecosystem Management and Administration can help you keep up with rapid changes in applications and methodology and prepare you for higher-level positions in ecosystem management–related fields.
As a student in the program, you can develop the ability to apply quantitative tools — such as statistics, financial analysis, and geographic information systems — and a broader understanding of the economic, financial, legal, and policy context to managing and addressing natural resource problems and issues.
Course topics include:
spatial data and the use of geographic information management systems
how ecosystems are inventoried and monitored and how to analyze common natural resource data sets to support decision-making
project planning and management, including decision support systems commonly used in natural resource planning and management
communication, conflict resolution, negotiation, and leadership skills
natural resource economics principles and cost-benefit analysis to common natural resource management problems
the legal and policy framework within which ecosystem management decisions are made
Why Ecosystem Management and Administration at Penn State
Unlike many traditional environmental sciences programs, the Master of Professional Studies (MPS) in Ecosystem Management and Administration goes beyond studying the science behind environmental resources, and focuses on the real-world, practical implementation of management projects and programs. Learning and assignments are centered around your professional goals and directly applicable to your everyday work experiences.
Earning this advanced degree in ecosystem management from Penn State can prepare you to become an effective leader, decision maker, and manager at for-profit natural resources companies; local, state, and federal agencies; consulting firms; or select non-governmental organizations.
As a complement to the challenging, but rewarding, curriculum, the online courses provide you with the flexibility and convenience to study around your own schedule without sacrificing quality. You can skip the commute and prepare for more rewarding career opportunities without leaving the comfort of your home.
Courses
The Master of Professional Studies in Ecosystem Management and Administration is a 30-credit online program with course work that has been designed to help you enhance your quantitative and spatial data analysis skills, project management skills, communication and leadership skills, and understanding of finance, economics, policy, and law.
Most courses within the Ecosystem Management and Administration program are also available as individual courses for those looking to fulfill continuing professional development requirements. Read the instructions for how to register for Penn State World Campus courses to learn how you can enroll in any of the upcoming classes on an individual basis.
Required Courses (30 credits)
Costs and Financial Aid
Graduate Tuition
Graduate tuition is calculated based on the number of credits for which you register. Tuition is due shortly after each semester begins and rates are assessed every semester of enrollment.
2023–24 Academic Year Rates

Tuition rates for the fall 2023, spring 2024, and summer 2024 semesters.

| How many credits do you plan to take per semester? | Cost |
| --- | --- |
| 11 or fewer | $1,017 per credit |
| 12 or more | $12,203 per semester |
2024–25 Academic Year Rates

Tuition rates for the fall 2024, spring 2025, and summer 2025 semesters.

| How many credits do you plan to take per semester? | Cost |
| --- | --- |
| 11 or fewer | $1,027 per credit |
| 12 or more | $12,325 per semester |
Financial Aid and Military Benefits
How to Apply
Deadlines and Important Dates
Your certificate application, including receipt of all transcripts, must be received by the following deadlines to be considered complete.
Summer Deadline

: 

Apply by April 15 to start May 13

Fall Deadline

: 

Apply by July 15 to start August 26

Spring Deadline

: 

Apply by November 15, 2024, to start January 13, 2025
Admission Requirements 
For admission to the Graduate School, an applicant must hold either (1) a baccalaureate degree from a regionally accredited U.S. institution or (2) a tertiary (postsecondary) degree that is deemed comparable to a four-year bachelor's degree from a regionally accredited U.S. institution. This degree must be from an officially recognized degree-granting institution in the country in which it operates.
Specifically, as an applicant to Penn State's online MPS in Ecosystem Management and Administration program, you must have a bachelor's degree in an ecosystem management–related field, such as forestry, wildlife or fisheries management, soils or water management, natural resource management, environmental science, or ecology.
What You Need
Applications are submitted electronically and include a nonrefundable application fee. You will need to upload the following items as part of your application:
Official transcripts from each institution attended, regardless of the number of credits or semesters completed. Transcripts not in English must be accompanied by a certified translation. Penn State alumni do not need to request transcripts for credits earned at Penn State, but must list Penn State as part of your academic history. If you are admitted, you will be asked to send an additional official transcript. You will receive instructions at that time.
GPA and Test Scores — postsecondary (undergraduate), junior/senior (last two years) GPA is required. Applicants should have a minimum overall grade-point average of 2.75 and a 3.00 junior/senior average (on a 4.00 scale).
GRE scores are required for admission to the Master of Professional Studies in Ecosystem Management program. 
English Proficiency — The language of instruction at Penn State is English. With some exceptions, international applicants must take and submit scores for the Test of English as a Foreign Language (TOEFL) or International English Language Testing System (IELTS). Minimum test scores and exceptions are found in the English Proficiency section on the Graduate School's "Requirements for Graduate Admission" page. Visit the TOEFL website for testing information. Penn State's institutional code is 2660.
References (3) — you will need to initiate the process through the online application by entering names, email addresses, and mailing addresses of three references. Upon submission of your application, an email will be sent to each reference requesting they complete a brief online recommendation regarding your commitment for success in an online program. Please inform all recommenders they must submit the form in order for your application to be complete.  
Program-specific questions/materials
Personal Statement — Upload a brief statement describing your academic goals, career interests, and special qualifications.
Start Your Application
You can begin your online application at any time. Your progress within the online application system will be saved as you go, allowing you to return at any point as you gather additional information and required materials.
Begin the graduate school application
Choose Enrollment Type: "Degree Admission"
Choose "WORLD CAMPUS" as the campus
Checking Your Status
You can check the status of your application by using the same login information established for the online application form.
Technical Requirements 
Review the technical requirements for this degree program.
Get the resources you need to make informed decisions about your education. Request information on this program and other programs of interest by completing this form.
Ready to take the next step toward your Penn State master's degree?
Start or Advance
Your Career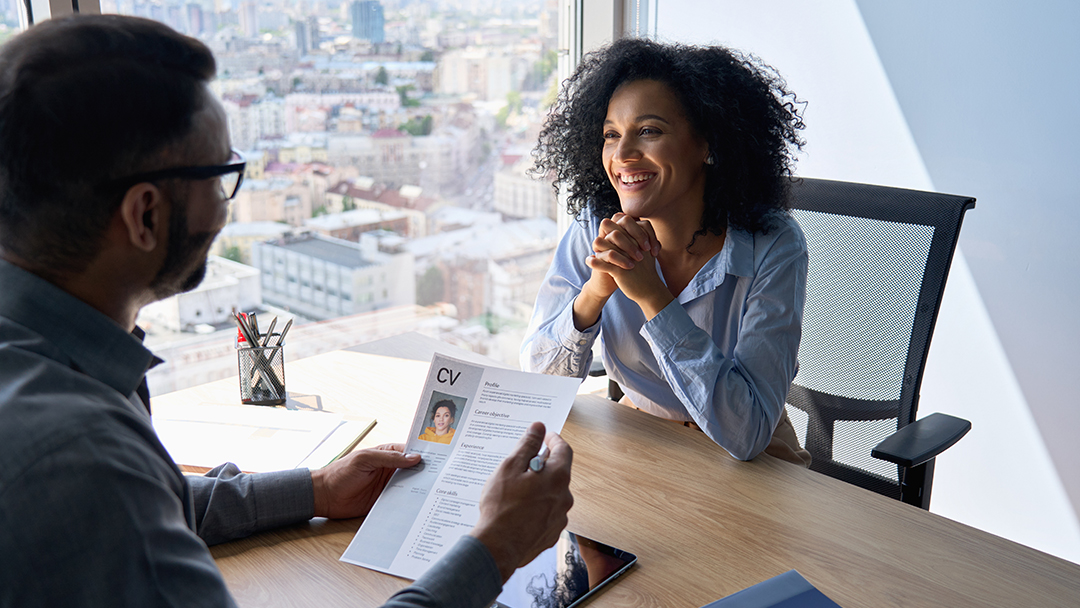 You can use the knowledge gained from this program and the support of Penn State career resources to pursue careers in a variety of fields, depending on your goals.
Contact Us
For general questions about Penn State World Campus or how to apply contact:
World Campus Admissions Counselors
Phone: 814-863-5386
Email: [email protected]
For questions regarding the program curriculum or your application status, contact:
Marc E. McDill, Ph.D.
Associate Professor of Forest Management
310 Forest Resources Building
University Park, PA 16802-4301
Phone: 814-865-1602
Email: [email protected]
Ready to take the next step toward your Penn State master's degree?