Maggie Smith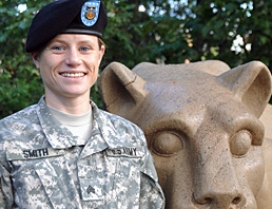 The online option allowed me to remain an active-duty soldier and a part-time student. It's been great.
Maggie Smith was an active-duty Army soldier while she earned her B.A. after going back to school with World Campus.  
The appearance of U.S. Department of Defense (DoD) visual information does not imply or constitute DoD endorsement.