Jose Llompart Quiros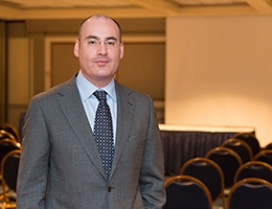 Even though I live overseas, I have been an active contributor to the Penn State spirit. I'm an ambassador for the World Campus.
Penn State World Campus graduate José is a practicing lawyer who chose to continue his law studies at Penn State — while living in Spain.
Learn what life as a distance learner is like, how José stayed active in the Penn State community, and what his first-ever trip to Penn State was like when he visited for graduation.