Richard Coon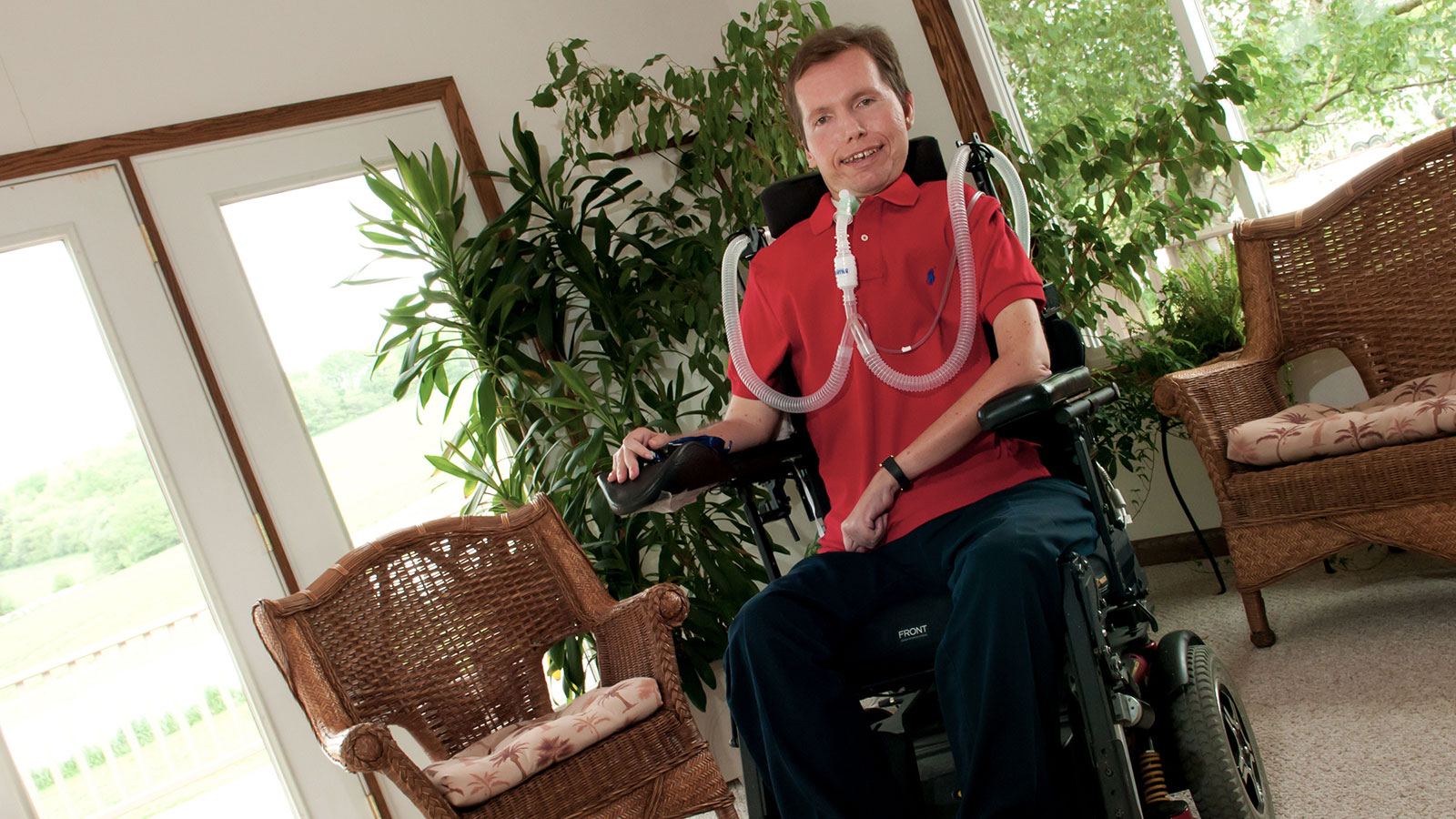 I know there are many other people with circumstances different from me who, for various reasons, couldn't attend the college of their choice. World Campus is the perfect way for people to do that. There's no longer a reason for you to miss out on the education you always wanted.
Rick always wanted to learn more about the weather. He had watched Penn State's daily forecasting program, Weather World, for years — and after seeing an ad on the show for the Penn State World Campus Undergraduate Certificate in Weather Forecasting, he checked it out online.
"I have muscular dystrophy, so moving away from home to get an education was never an option," said Rick. "World Campus was perfect for me."
Taking courses for the certificate was Rick's first experience in online learning.
"I had always wanted to learn as much as I could about the weather," he said. "So I couldn't wait to get started. Plus, I thought working online would give me more time to study at my own pace because typing is a difficulty." Completing his course work required extraordinary effort and perseverance: Rick used a mouse to point and click on each letter of an on-screen keyboard.
"Daily class discussions and web page reports were time-consuming," he added, "But it was certainly worth it. My professors were wonderful.  Not only are they helpful and encouraging; they're experts in their field. My professors, Lee Grenci and Steve Seman, took a lot of time explaining the course material in detail and helped in any way they could to make learning fun."
Rick enjoys many other benefits as a result of completing the certificate program: "We had to take part in WxChallenge, a national collegiate forecasting contest. I enjoyed it so much that I continued it after I received the certificate. And because of the knowledge I gained, I can finish in the top five out of 1,000 students, on occasion."
"I finally got to learn everything I always wanted to about weather forecasting. And along with participating in WxChallenge, I've been given the resources to continue learning so I can become a more complete weather forecaster."
Rick would encourage others to consider distance education.
"I know there are many other people with circumstances different from me who, for various reasons, couldn't attend the college of their choice. World Campus is the perfect way for people to do that. There's no longer a reason for you to miss out on the education you always wanted."