Penn State is accredited by the Middle States Commission on Higher Education, as well as the National Council for Accreditation of Teacher Education. Penn State's College of Education is regularly ranked among the nation's top 10 graduate schools, according to U.S. News & World Report.
Nationally Recognized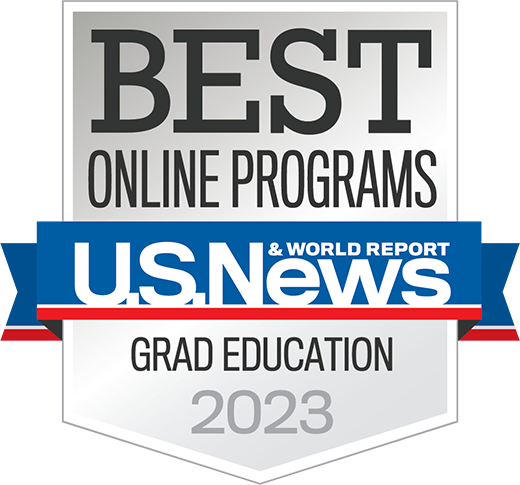 Our graduate education programs are highly ranked by U.S. News & World Report.
Pennsylvania Educators Can Meet Act 48 Requirements Online
The requirements for maintaining an active Pennsylvania professional educator's certificate changed in 1999 when House Bill 8, now known as Act 48, was signed into law. Every five years, educators must complete one or more of the following:
6 college credits (graduate or undergraduate)
6 credits of continuing professional education courses (available through Intermediate Units)
180 hours of continuing professional education programs, activities, or learning experiences (i.e., noncredit programs)
Any combination of credits or activity hours that equal 180 hours (each credit equals 30 hours)
Penn State is an Act 48–approved provider for Pennsylvania educators. Education courses delivered online through Penn State World Campus can help you meet your Act 48 requirements as you maintain your professional and personal commitments.
Graduate-level Programs
By taking courses online through Penn State World Campus, you can choose from many different areas of education, including the opportunity to earn a master's degree in education while fulfilling your professional development requirements:
Certificates
Earn credits online without compromising your commitment to work and family. Gain the skills necessary to enhance your career potential and keep you current in your field: