Find the online communications program that's right for your career
Whether you are looking to be the voice of the people, a business, or the boardroom, Penn State World Campus offers a multitude of online opportunities to match your professional goals. We can teach you how to hone your communication skills — as a leader, a team member, and a colleague. We help you understand why your communication choices matter — and how to communicate effectively to achieve goals within your organization. We offer programs in organizational and professional communication, digital journalism and media, and strategic communications, so you can decide which skill set best fits your future.
Undergraduate and Graduate Programs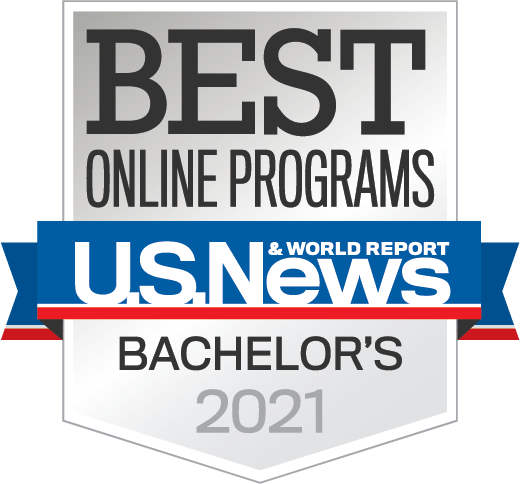 Nationally Recognized
Ranked in the top 10 for online bachelor's programs by U.S. News & World Report.
What You Can Expect
Flexible, convenient online platform
Collaborative learning environment
A wealth of student support services
Highly engaged faculty trained to teach online
Networking and mentorship opportunities 
More than 15 Online Liberal Arts and Communications Programs Available
Whether you are changing careers or aiming to advance beyond your current position, we have the credential you need to help make your next move. See all Liberal Arts and Communications programs offered through Penn State World Campus.