Earn an MPA or a graduate certificate
Choose from two graduate certificate options or the Master of Public Administration (MPA) — the accepted professional credential for public sector professionals. Each program's curriculum offers highly specialized courses in sought-after areas of expertise. Once you have successfully completed the credits for a certificate, you may apply them toward the requirements for the MPA if you apply and are granted admission to the program.
Become a Leader in Public Administration
Earning a respected credential that demonstrates your skills and knowledge in public administration can help you stand out among your peers. The public administration portfolio at World Campus offers graduate-level education opportunities that can help you begin or enhance your career as a leader in public administration.
Public Administration
(Master of Public Administration)
Enhance your ability to manage more effectively and to promote positive change in your organization. This NASPAA–accredited online MPA degree program, offered by Penn State Harrisburg's School of Public Affairs, focuses on real-world skills that you can apply to your career immediately.
Public Budgeting and Financial Management
(Graduate Certificate)
Develop the skills needed to plan and manage budgets and financial systems. This online graduate certificate program is a good fit for administrators and financial professionals at government and nonprofit organizations.
Learn More
About Public Budgeting and Financial Management
Public Sector Human Resources Management
(Graduate Certificate)
Prepare for mid- and upper-level human resources or employment relations positions in the public sector. This certificate can provide you with core skills in personnel management, labor relations, problem solving, planning, and management of organizational change and development.
Learn More
About Public Sector Human Resources Management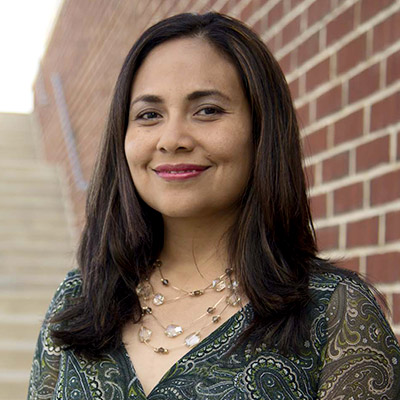 Every time I mention to someone that I have my degree from Penn State, I get an enthusiastic reaction. So that definitely makes me feel confident about the program and that I made the right decision. Being a Penn State alum makes me feel like I belong to this huge community that is recognized worldwide. It seems everyone knows of or has heard of Penn State. So just being a part of that makes a big difference for me.
Joanie Quintanilla