Application deadline
Apply
Now
to start

January 8
Credits and costs
12
Credits
$1,017
per credit
Earn a Certificate in International Human Resources and Employment Relations
Today's increasing globalization of the economy and domestic organizations underscores the importance of a deep understanding of international human resource management. As facilities continue to open in other countries, the need for HRER practitioners who are skilled in international human resources and employment relations (IHRER) continues to grow. Penn State's IHRER certificate equips students with the tools and knowledge they will need to compete in this growing market.
What You Can Expect to Learn
As a student, you can gain a comprehensive understanding of HR–related law, policy, and best practices. The program is designed to help you:
recognize how institutions and culture at the national level shape management practices
analyze employment relations systems in developed and developing areas
explore how different legal regimes affect the formation of compensation, firing or layoff of employees, anti-discrimination measures, works councils, and mergers and acquisitions
learn how international labor standards are created and adopted
identify and analyze practical, legal, and ethical HR challenges
learn why and how it may be different working with colleagues from other cultures
compare how legislation, state intervention, trade union influence, education systems, and the respective power of shareholders impact HR practices
Why Study HR Management Online at Penn State?
Reputation for Academic Excellence — Offered in partnership with Penn State's nationally recognized School of Labor and Employment Relations (LER), this online program gives students the opportunity to learn from many of the same faculty who teach on campus. As an online learner, you will engage with subject matter experts in fields such as employment and labor law, international human resources and employment relations, organizational behavior, and workforce diversity.
100% Online Course Work — The flexibility of studying when and where you want can give you the opportunity to gain new skills and knowledge while maintaining your current responsibilities.
Online Courses Deliver a Global Perspective
The focus of the International HRER curriculum is to explore the differences in culture, expectations, law, policies, practices, and perspectives as they apply to human resources and employment relations within multinational organizations.
In addition, you will study contemporary topics like global sweatshops, child labor, the diffusion of human resource practices, and corporate social responsibility.
Courses
This is a four-course certificate program. All of the courses listed are required.
Required Courses (12 credits)
Costs and Financial Aid
Graduate Tuition
Graduate tuition is calculated based on the number of credits for which you register. Tuition is due shortly after each semester begins and rates are assessed every semester of enrollment.
2023–24 Academic Year Rates

Tuition rates for the fall 2023, spring 2024, and summer 2024 semesters.

| How many credits do you plan to take per semester? | Cost |
| --- | --- |
| 11 or fewer | $1,017 per credit |
| 12 or more | $12,203 per semester |
2024–25 Academic Year Rates

Tuition rates for the fall 2024, spring 2025, and summer 2025 semesters.

| How many credits do you plan to take per semester? | Cost |
| --- | --- |
| 11 or fewer | $1,027 per credit |
| 12 or more | $12,325 per semester |
Financial Aid and Military Benefits
Paying for Your Certificate
Students pursuing a certificate are considered "nondegree," a status that is not eligible for federal student aid, including the Federal Direct Stafford Loan program. A private alternative loan may be an option to consider.
Additionally, Penn State offers many ways to pay for your education, including an installment plan and third-party payments. Penn State World Campus also offers an Employer Reimbursement and Tuition Deferment Plan. Learn more about the options for paying for your education.
Students pursuing a degree and meeting all other eligibility requirements may qualify for financial aid.
How to Apply
Deadlines and Important Dates
Spring Deadline

: 

Apply now to start January 8

Summer Deadline

: 

Apply now to start May 13

Fall Deadline

: 

Apply by August 21, 2024, to start August 26, 2024
Admission Requirements
For admission to the Graduate School, an applicant must hold either (1) a baccalaureate degree from a regionally accredited U.S. institution or (2) a tertiary (postsecondary) degree that is deemed comparable to a four-year bachelor's degree from a regionally accredited U.S. institution. This degree must be from an officially recognized degree-granting institution in the country in which it operates.
To enroll in 400-level courses, you must have completed 60 credits of undergraduate work or the equivalent.
All applicants must have at least two years of full-time (or an equivalent period of part-time) work experience either in human resources/employment relations (or with equivalent responsibilities), or in an international role. Alternatively, a student can substitute an undergraduate or graduate degree in human resources, employment relations, or international management for the work requirement.
What You Need
Applications are submitted electronically and include a nonrefundable application fee. You will need to upload the following items as part of your application:
Official transcripts from each institution attended, regardless of the number of credits or semesters completed. Transcripts not in English must be accompanied by a certified translation. Penn State alumni do not need to request transcripts for credits earned at Penn State, but must list Penn State as part of your academic history. If you are admitted, you will be asked to send an additional official transcript. You will receive instructions at that time.
GPA and Test Scores — Postsecondary (undergraduate), junior/senior (last two years) GPA is required. All applicants are expected to have earned a junior/senior grade-point average of 3.0 or higher.
GRE or GMAT scores are NOT required.
English Proficiency — The language of instruction at Penn State is English. With some exceptions, international applicants must take and submit scores for the Test of English as a Foreign Language (TOEFL) or International English Language Testing System (IELTS). Minimum test scores and exceptions are found in the English Proficiency section on the Graduate School's "Requirements for Graduate Admission" page. Visit the TOEFL website for testing information. Penn State's institutional code is 2660.
Program-Specific Questions/Materials
Résumé — Upload your résumé (one page) to the online application.
Statement of Purpose — A brief statement addressing your reasons for pursuing a certificate in international human resources and employment relations.
Start Your Application
You can begin your online application at any time. Your progress within the online application system will be saved as you go, allowing you to return at any point as you gather additional information and required materials.
Begin the graduate school application
Choose Enrollment Type: "Certificate Admission"
Choose "WORLD CAMPUS" as the campus
Choose "International Human Resources and Employment Relations" for certificate 
Checking Your Status
You can check the status of your application by using the same login information established for the online application form.
Technical Requirements 
Review the technical requirements for this program.
Get the resources you need to make informed decisions about your education. Request information on this program and other programs of interest by completing this form.
Ready to take the next step toward your Penn State graduate certificate?
Start or Advance
Your Career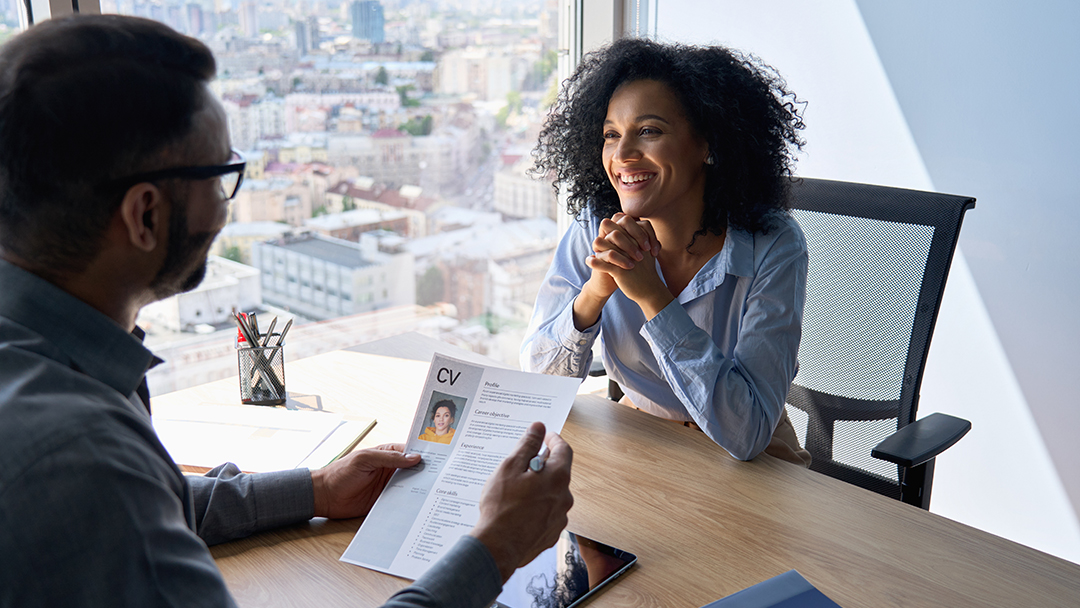 You can use the knowledge gained from this program and the support of Penn State career resources to pursue careers in a variety of fields, depending on your goals.
A Head Start toward a Master's Degree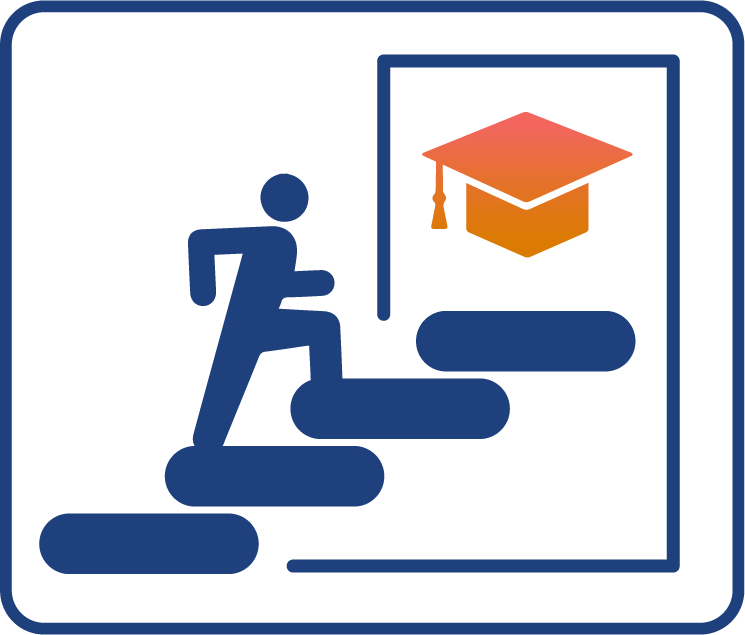 Not only can this program help create opportunities in your career, it can also give you a solid head start toward a full master's degree.
Contact Us
To learn more about the International HRER graduate certificate, offered in partnership with the Penn State School of Labor and Employment Relations, please contact:
World Campus Admissions Counselors
Phone: 814-863-5386
Email: [email protected]
School Director
Elaine Farndale
Director, School of Labor and Employment Relations
Ph.D., Cranfield University of Management, United Kingdom

M.A., Personnel Management, Kingston University, United Kingdom

B.A., French and Modern Dutch Studies, University of Hull, United Kingdom
Dr. Elaine Farndale ​is director of the School of Labor and Employment Relations and a professor of human resource management. Dr. Farndale's areas of specialization and research include international and comparative human resource management (HRM); the power, professionalism, and roles of the HR department; HRM and firm performance; change management and HRM; eHRM and new HR delivery mechanisms; and HRM and employee engagement. She has presented numerous papers at international conferences and has published articles and chapters in both the practitioner and academic press. Dr. Farndale has also worked as an HR specialist for several years.
Faculty
Akram Al Ariss

Ph.D., Norwich Business School, University of East Anglia

B.S., Engineering, Lebanese American University

Dr. Akram Al Ariss lectures at Champagne School of Management, ESC Troyes in France. His research focuses on international human resource management (IHRM). He has written several book chapters, book reviews, and journal articles — in English, French, and Arabic — on interdisciplinary issues related to IHRM, including articles in British Journal of Management; Thunderbird International Business Review; Career Development International; Work, Employment and Society; and Personnel Review.

Jackie Brova, MBA

Jackie Brova is executive vice president, human resources at Church & Dwight, Co. Inc., a $2.5 billion consumer products company headquartered in Princeton, New Jersey. Jackie's more than 30-year career spans three industries (mining, steel, and consumer products), and she has worked in both union (UMWA, USWA, Teamsters, IAM) and non-union settings. Her experience includes support of acquisitions, divestitures, shutdowns, and start-ups, and it encompasses all aspects of the human resource function. In her role at Church & Dwight, she has corporate-wide responsibility for global HR matters. Jackie received her B.A. in labor studies from Penn State and her MBA from Moravian College, in Bethlehem, Pennsylvania.

Robert Ostrov

J.D., Chicago-Kent College of Law

MBA, Finance and Strategic Planning, Roosevelt University

B.S., Labor and Industrial Relations, Cornell University

Robert Ostrov's most recent position was senior vice president of human resources for Central Parking System, Inc. He previously served as senior vice president, chief human resources officer at the former ArvinMeritor, Inc.; vice president of human resources and labor relations, FedEx Corporation; senior vice president of human resources for True Value Company; and senior vice president of human resources at GE.

Paul Whitehead

M.S., Industrial Relations, University of Wisconsin

B.S., Labor Studies, University of Wisconsin

Paul Whitehead is a professor of practice specializing in labor and employment law. He practiced labor, bankruptcy, and benefits law for more than 30 years for the United Steelworkers in Pittsburgh, Pennsylvania, serving as general counsel from 2001 to 2009. His career has included, in addition to years of collective bargaining, the representation of workers and retirees affected by corporate restructurings, foreign trade disputes, and the design of benefit programs.
Ready to take the next step toward your Penn State graduate certificate?